Celebrate Nelson's Heritage Festival
13/03/2019 11:35am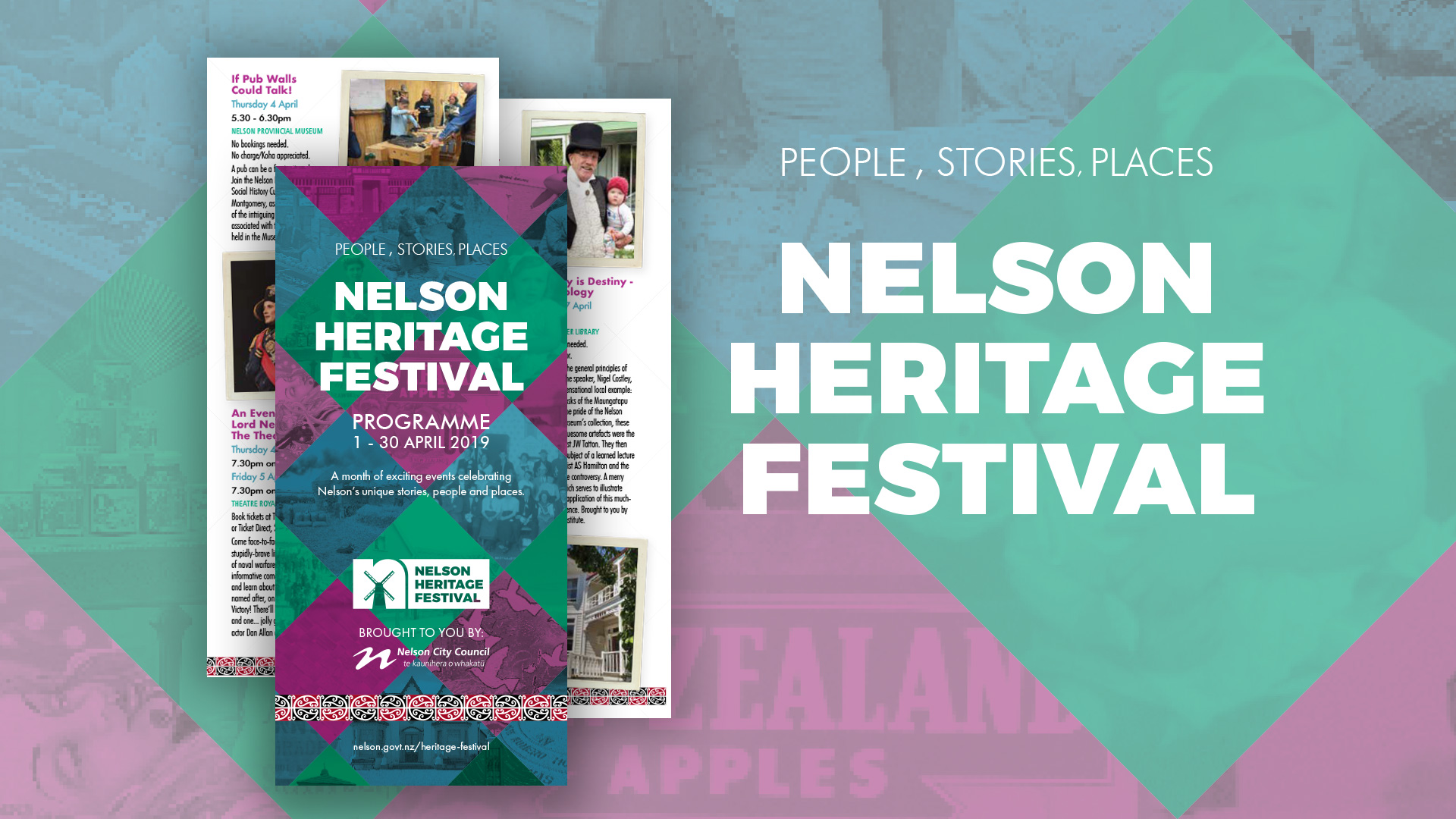 This year's Heritage Festival has an exciting programme of events on offer to celebrate and share our city's rich and varied past. Now in its ninth year, the festival has evolved from a week of activities to a true community event across the month of April involving many organisations and community groups.
Last year hundreds of locals and visitors enjoyed over 40 individual events celebrating Nelson's unique stories, people and places.
Councillor and Community Services Committee Chair, Gaile Noonan says "The festival would not be the popular event that it is without the support of the community. Many history buffs, theatre groups, artists, special interest groups and people in the community get involved to share their stories and the heritage of our wonderful city to create a more vibrant celebration.
 
"The variety and calibre of activities and entertainment last year was terrific and I would like to thank all the volunteers for their enthusiasm, commitment and time. You can be truly proud of what you achieved for visitors and locals alike. I'm really looking forward to this year's event and encourage you to keep the festival in the forefront of your mind during April," says Councillor Noonan.  
 
There's something for everyone with live performances, talks, tours and enjoyable activities at a range of wonderful locations on offer.
 
The Cancer Society's popular Heritage Homes Tour returns this year, where some of Nelson's oldest building owners open their doors to the public to raise funds for charity. There's also some new additions to the programme including the interactive and informative comedy 'Lord Nelson' at the Theatre Royal, and Author Philip Simpson discussing his latest book about one of the region's most loved parks, the Abel Tasman.
 
The Great Lego Print Day at Founders Heritage Park also sounds like fun - roll up your sleeves and get inky fingers at a workshop using Lego tiles to build your own image, and using the oldest press in the Printery to produce it.

See the next edition of Our Nelson for the programme or see nelson.govt.nz/heritage-festival for more information.