Decorating the city for Christmas
06/12/2018 8:44am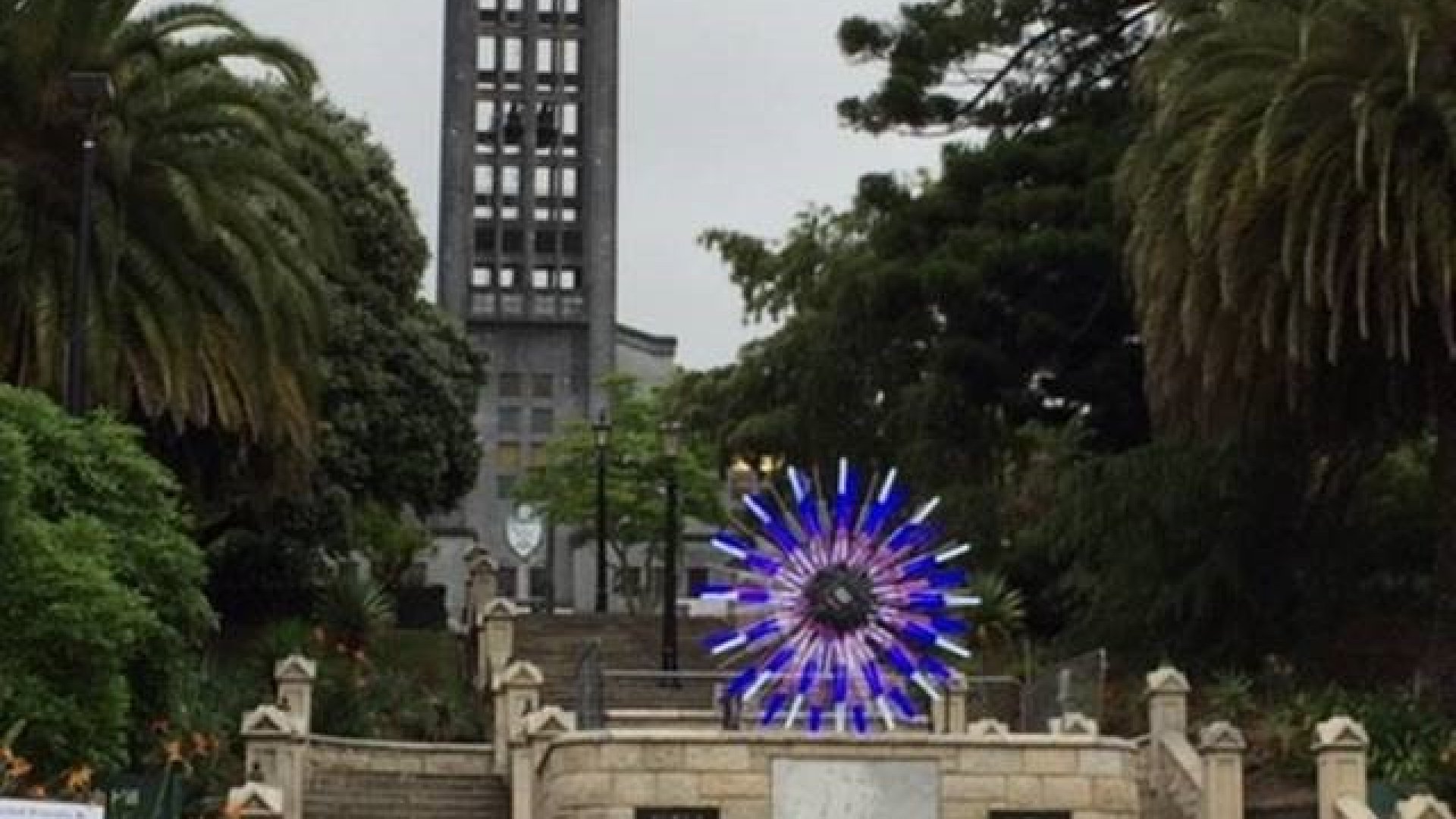 Nelson's Christmas decorations will be shining bright this summer with a focus on light.
This season, as well as reusing some of the decorations Council invested in last Christmas, there are some new festive elements.
The summer banners and tree wraps will be back to adorn many of the inner city streets while a new Christmas tree will light up 1903 Square in upper Trafalgar Street. The tree will feature a lighting display from the Light Nelson team.
In Tahunanui an illuminated star is on top of the Norfolk Pine at the beach and Stoke will have a display of street banners.
A stunning light installation by Anthony Genet (pictured) is now adorning the Church Steps.
Inside the Cathedral, the "Catch a Star" installation by artist Lee Woodman is on display again and proving very popular, as is their annual Festival of Trees.
There are plans for a large nativity scene to assemble at the Cathedral with some of the characters appearing around the city as they make their way there in the lead up to Christmas.
Dean of Nelson Cathedral, The Very Reverend Mike Hawke says "Christmas is when we love to welcome everyone into the Cathedral to share this special time with us. The stunning artwork alongside the Festival of Trees creates a wonderful atmosphere in the Cathedral.
"We have some beautiful handcrafted decorations carved by a Palestinian Christian family originally from Bethlehem on display. The large nativity scene is something we are very excited about and looking forward to sharing with all Nelsonians."
The clock tower at Civic House will also be illuminated with an improved version of the Light Nelson display.
Council has partnered with the team from Light Nelson and Community Art Works to make the best use of the resources already on hand.
Uniquely Nelson has also been working closely with central city businesses on initiatives. These include carol singing performances in the two weeks prior to Christmas, lighting displays on the shops on Bridge Street, with some exciting new announcements expected soon.
Council thanks all the volunteers for their huge contribution in creating all these decorations. They've been incredibly generous with their time, for the benefit of our city and that really reflects the spirit of Christmas. Everyone in Nelson is welcome to enjoy them in the same spirit.