Celebrating Summer
04/12/2018 10:01am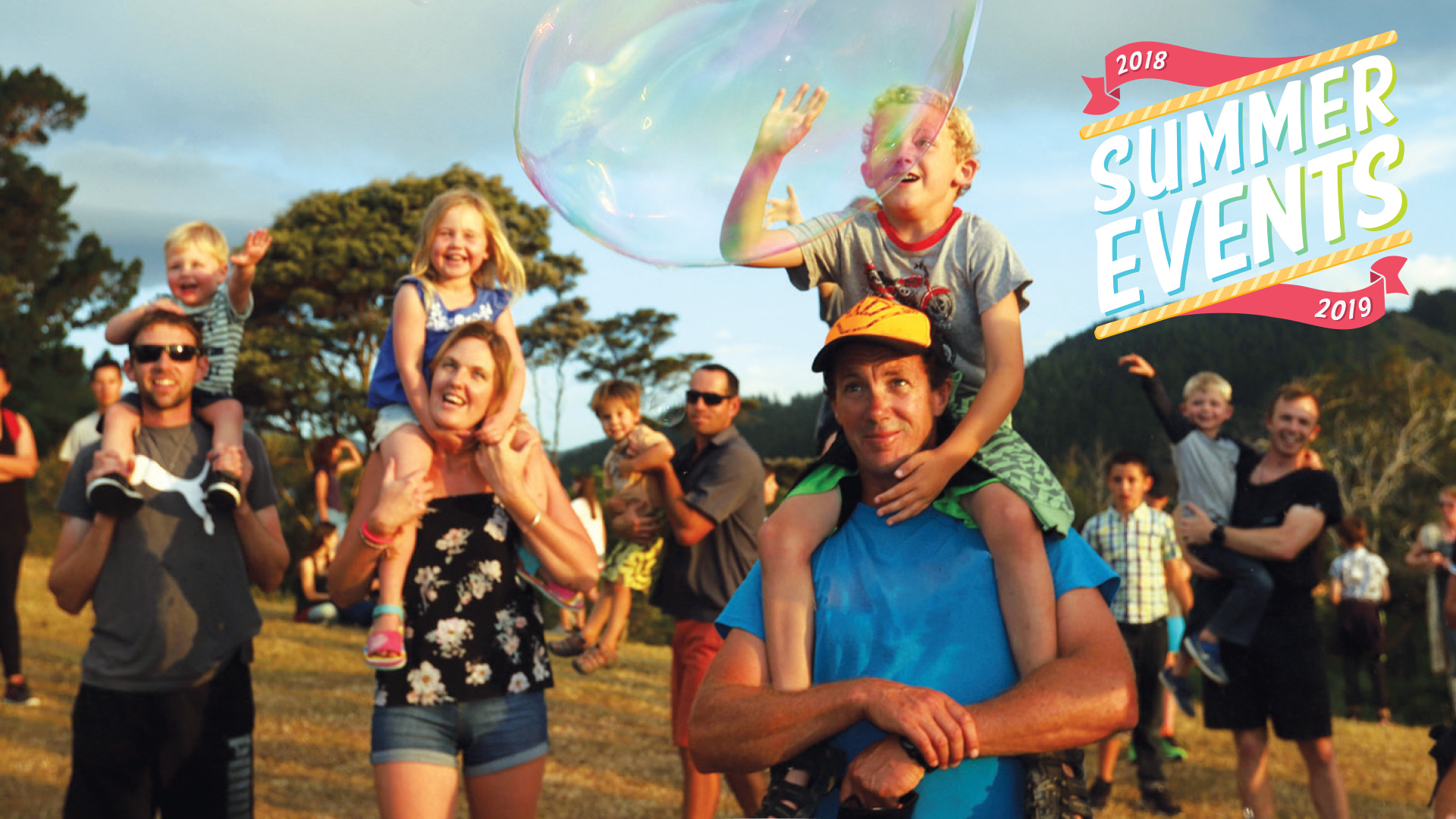 Summer in Nelson Tasman is officially here, with the launch of an action-packed programme of free or affordable events to keep locals and visitors entertained throughout the festive and holiday season.
The summer events are a great way to highlight what the Nelson Tasman region has to offer, and a free guide was delivered to residents last week so they can note their calendars with an array of much-loved events.

The programme kicked off last week with a Lantern Making Course and if you missed it, there's another opportunity to make a lantern on Saturday 8 December for the magical Lantern Celebration on 15 December.

To celebrate the night, bring along your homemade lantern (remember to use a battery-powered light to avoid fire risk) or grab a torch and the kids, and head to the Centre of New Zealand from 7pm. There will be all kinds of creations, installations and music waiting to surprise and enchant walkers making their way up the hill, before the light procession back down again.  
Summer Movies Al Fresco begins in December this year with four Christmas screenings, including the family favourite, Miracle on 34th Street, at the Botanical Reserve following the Lantern Celebration. 
The al fresco programme offers a musical, a drama, a dark comedy - even a famous dog! Gather a group, a picnic, contemplate a blow up couch and join us from 7:30pm to play giant board games, enjoy the park and watch the regions' glorious summer sunsets.

A New Year's Eve countdown with three live bands and fireworks welcomes in 2019 in the city centre, followed in early January by Tahuna Summer Sounds; two Fridays of live music, giveaways and loads of interactive beach games and challenges. 
There's so much more, with the annual Teddy Bears' Picnic, live music from ska to jazz to chamber music, the Nelson Buskers Festival, market days, horse and car racing, all featured in this year's programme to encourage the community to come together, enjoy the outdoors and get the most out of summer in the region.

If you don't already have a programme see summerevents.nz or itson.co.nz for more information.