Embrace Whakatū Nelson's history and culture
06/04/2021 3:57am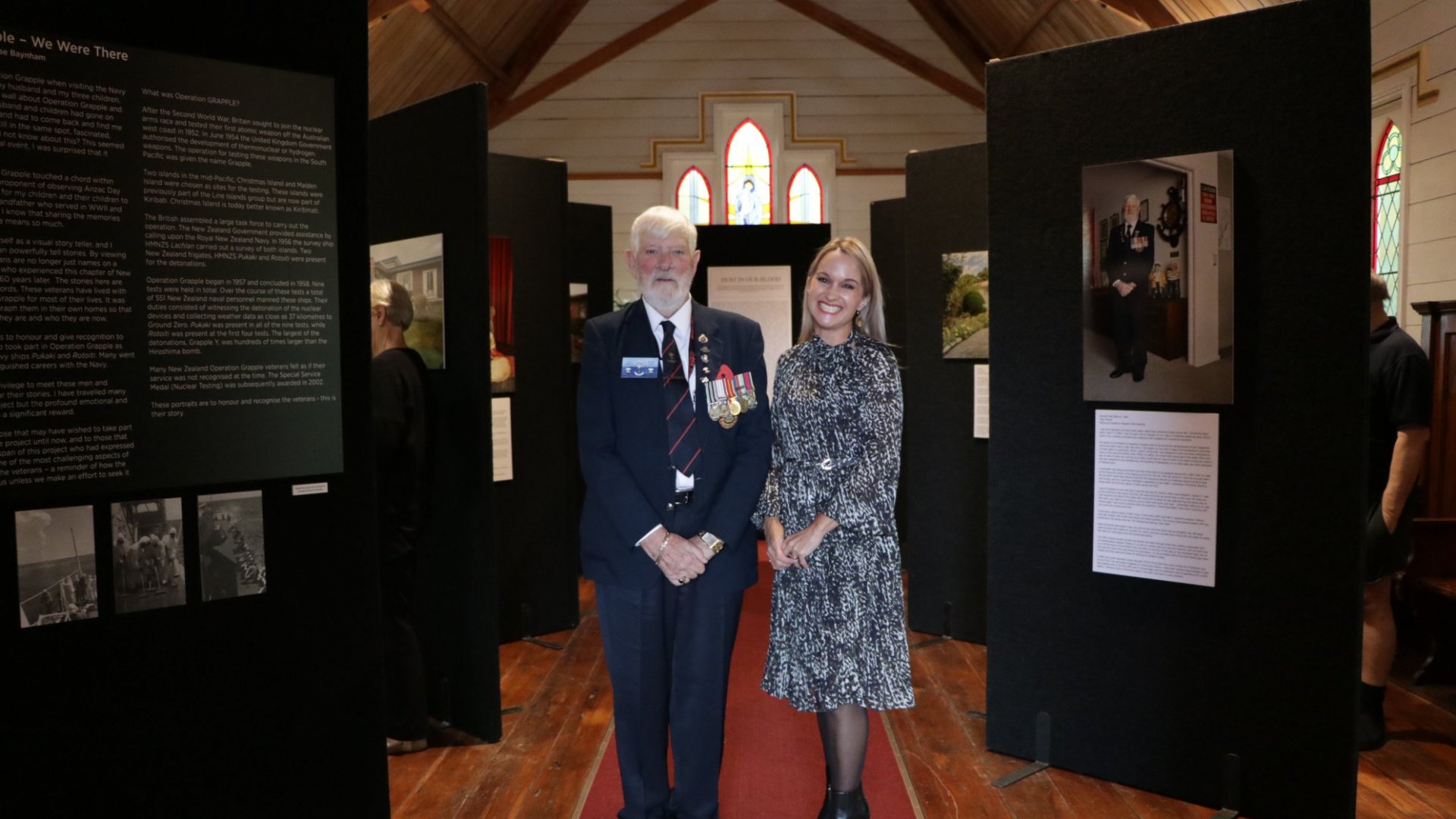 Tuku 21 Whakatū Heritage Month is on now. Featuring events, activities, shows, talks and adventures, Tuku 21, celebrated throughout April, is a month to share and explore Nelson's stories of people and place through its heritage.
Here are some highlights from the first part of the month:
Operation Grapple - We Were There: Portrait Exhibition Artist Talk
Saturday 3 April, 2pm - 2.45pm Founders Heritage Park. Free, booking required: Phone 03 548 2649 or email founderspark@ncc.govt.nz

A talk by photographer Denise Baynham about her thought-provoking portrait exhibition on display at Founders for the month of April. 
Portraits of 19 New Zealand nuclear test veterans, taken in their own homes around the country, tell the story of this little-known chapter in New Zealand history of nuclear testing in the Pacific. 
Denise will talk about Operation Grapple, her motivation in pursuing this compelling personal project, and the photographic challenges along the way. 
The exhibition display is at Founders Heritage Park throughout April.

Tohu Whenua - Ngāti Kuia Sites of Significance Bus Tour
Saturday 10 April, 10am - 12pm. Ngāti Kuia office, 192 Rutherford Street. Free, contact vanya@ngatikuia.iwi.nz to book.
An opportunity to learn from our historians and visit places that are culturally significant to Ngāti Kuia. This guided bus tour will include places, names, events and purakau/stories from the land. You will also be provided with a take-home resource.

Cawthron Centenary Open Day
Saturday 10 April, 10am - 2pm. Cawthron Institute Enviro-Tech Wing, 98 Halifax Street East, Nelson. Free, no booking required.

Join us for a journey through time as we celebrate 100 years since Cawthron Institute opened in Nelson. Where have we come from, where are we going and why? 
You will get to explore it all with engaging exhibits, fun activities, presentations and a behind-the-scenes look at New Zealand's largest independent science organisation, dedicated to protecting the environment and supporting primary industries. An event for all ages to learn and enjoy.

Nelson Rainbow Pride History
Wednesday 14 April, 6pm - 8pm, Founders Heritage Park Café. Free, email nelsonpridenz@gmail.com to reserve a seat.

An opportunity to sit down and chat with some of Nelson's "Pride Pioneers" who have helped create a safe and inclusive community for all Nelsonians.

Philippine Cultural Celebration
Sunday 18 April, 5pm - 7pm, Nelson Boys' College hall. Entry $5 per person (cash only) on the door. Under 16 years of age - free. No booking required.

This event will celebrate the rich culture of the Philippines. 
Hosted by the Nelson/Tasman Filipino Community Inc, the event will be a display of singing and dancing cultural performances, traditional costumes and food. 
A celebration would not be complete without food so the Filipino Community will be sharing their favourite and most popular dishes from the Philippines, available for purchase during the event.

For more see itson.co.nz, download the Tuku 21 programme online or pick up a printed copy at Council's Customer Service Centre, libraries, or heritage facilities.