Fashion, history, and a dash of mystery: Broadgreen House launches national short story competition
22/02/2022 2:21am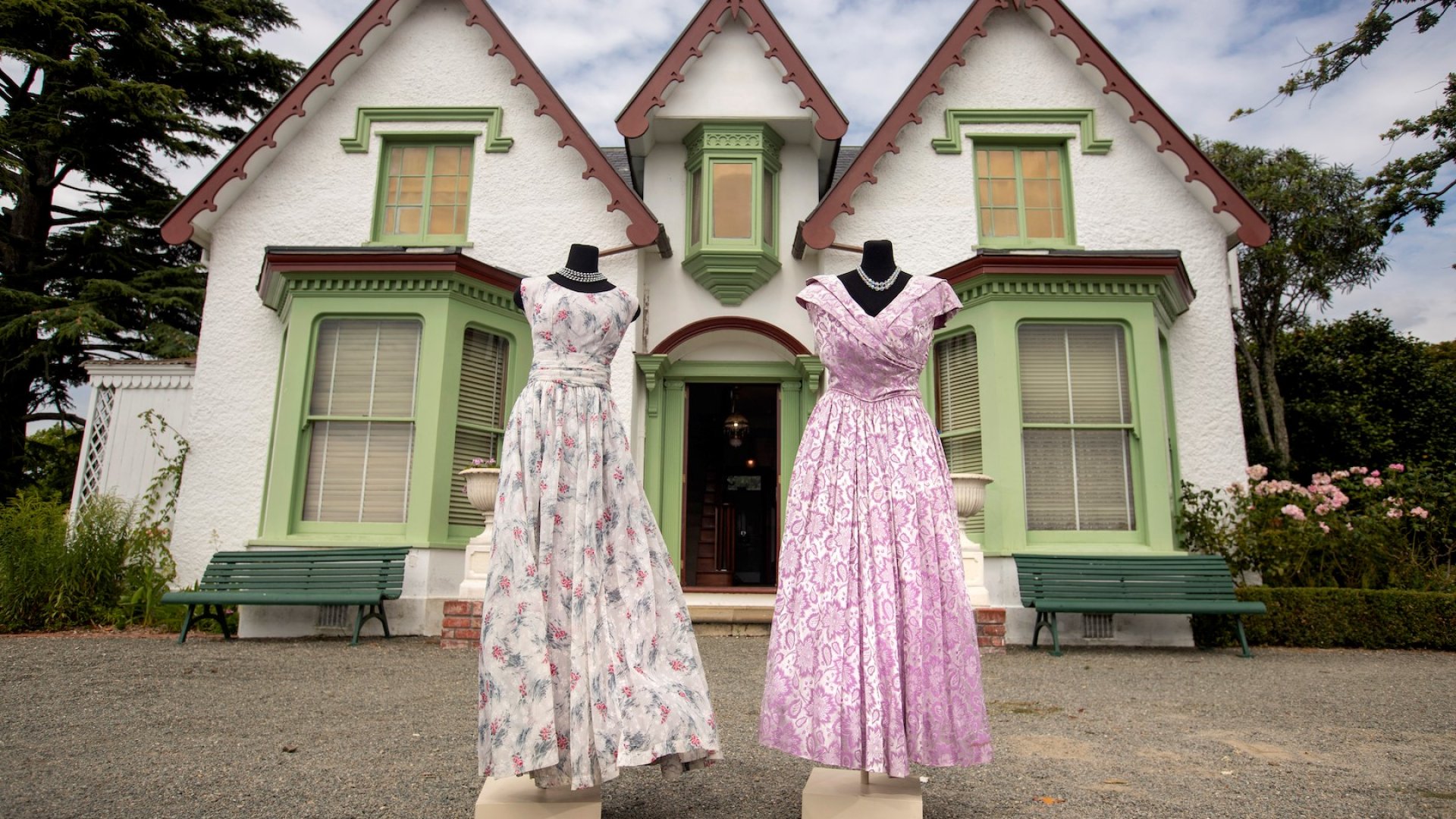 Entries are now open for the Secret Lives Short Story Competition, which accompanies an exhibition at one of Nelson's early heritage homes, Broadgreen House.
Anne Kennedy and Rachael King, two of New Zealand's most acclaimed authors, will judge the short story competition, which is open to all writers based in Aotearoa. There are more than $3,000 in prizes to be won.
 
Both established and emerging authors are invited to "write the story" of the Lavender Dress and/or the Sheer Gown, two 1950s evening/ball gowns in the collection that were part of "The Secret Lies Lives of Dresses" exhibition, blending fashion history, mystery, and a little dash of trickery.

Nelson City Council heritage facilities curator Māhina Marshall selected these two dresses as the inspiration for the competition because they do not have any provenance.

"I love the idea that these two dresses have no known history, so they are ripe to write about," says Anne Kennedy, one of the competition judges, who is an award-winning fiction writer, poet, screenplay editor and teacher.
"Everyone has a story to tell – please share your story by entering the Secret Lives Short Story Competition. It's important we tell our stories to each other and to our wider communities during these challenging times," says Broadgreen House elected member representative Councillor Mel Courtney.
 
"Your story will help us understand you the writer, your feelings, your perspective, your interpretation and your understanding of the past and present."
Writers are encouraged to enter stories based on one, or both, of the two dresses, which are available to view in detail on the competition website, www.secretlivesshortstorycomp.nz.
 
Both fiction and creative nonfiction (personal/memoir/historical) stories are welcome. Stories should be written in English and be no longer than 1,500 words.
 
Thanks to the competition's three Gold sponsors – Page & Blackmore, Grand Arden Monaco and Wilsons Abel Tasman – there's more than $3,000 in prizes to be won in cash and vouchers.
 
Broadgreen Historic House is a Victorian-era cottage, originally built for the Buxton family in 1855 and then occupied by Langbein family for more than six decades before being bought by Nelson City Council in 1965. Today it houses a significant textile and period costume collection.