Ferns are always a feature at Queens Gardens
12/06/2018 12:00pm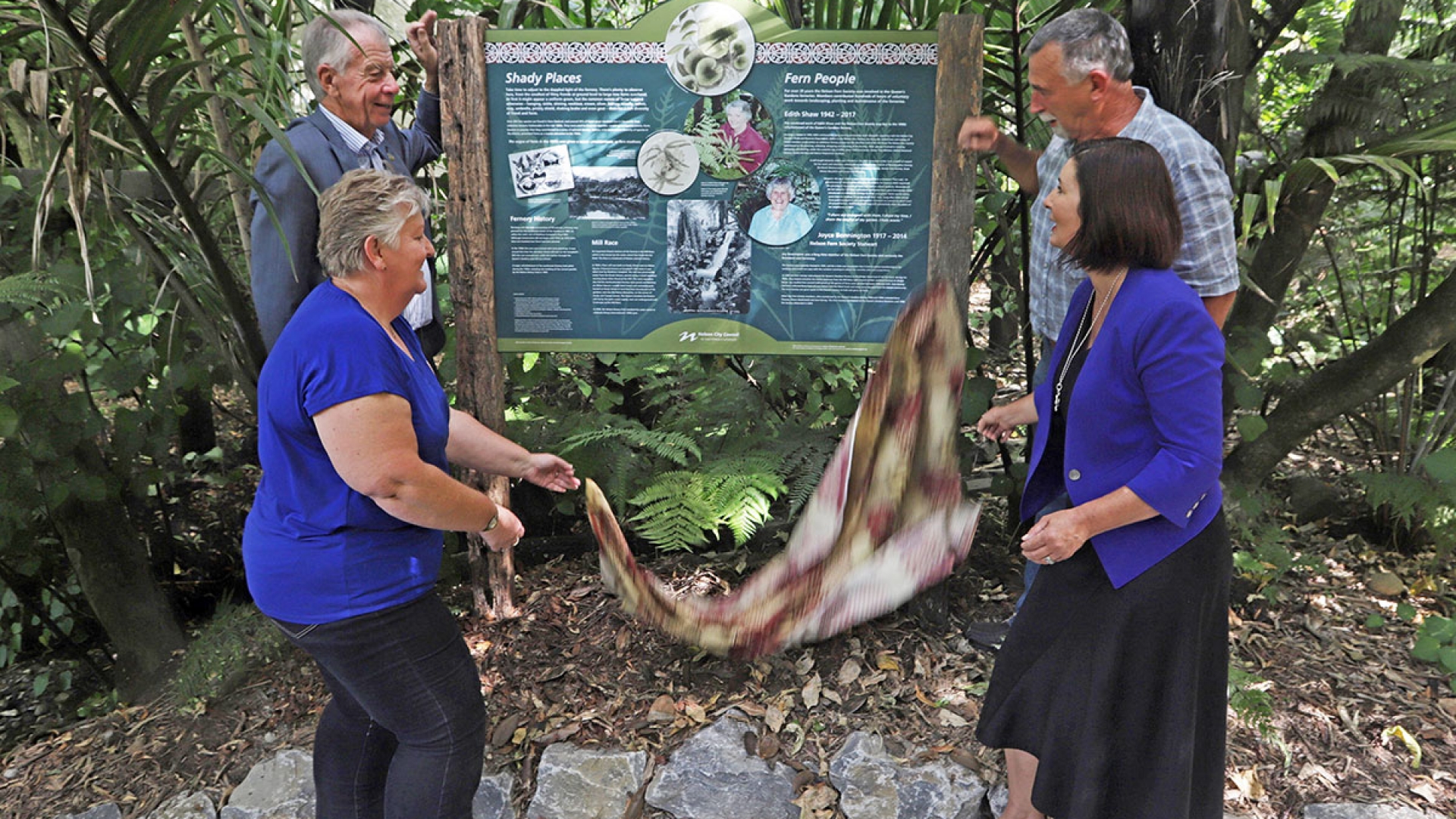 Around 140 years ago, our many varieties of ferns helped to make Nelson a tourist attraction. In the 1880s, the country was in the grip of pteridomania, or fern madness. The passion for fern collecting put Nelson on the map as people came to enjoy the diverse range of species on offer here.
The fernery area of the Queens Gardens was established as a result of this trend, and it was completed in 1914.
The history of the fernery is laid out on an information panel on the site. It also pays tribute to the late Edith Shaw and Joyce Bonnington, alongside other members of the Nelson Fern Society, for the tireless work they put in during the 1990s to revive and enhance this section of the much-loved gardens. The information panel was unveiled earlier this year by members of Edith and Joyce's families, Councillor Mel Courtney and Mayor Rachel Reese.
Recent plantings, path improvements and new informative signage mean this is the perfect time to visit or re-visit the Queens Gardens Fernery and rediscover why these amazing plants captured the enthusiasm of the nation all those years ago.