Join the Great Kererū Count and boost your wellbeing!
08/09/2020 1:43am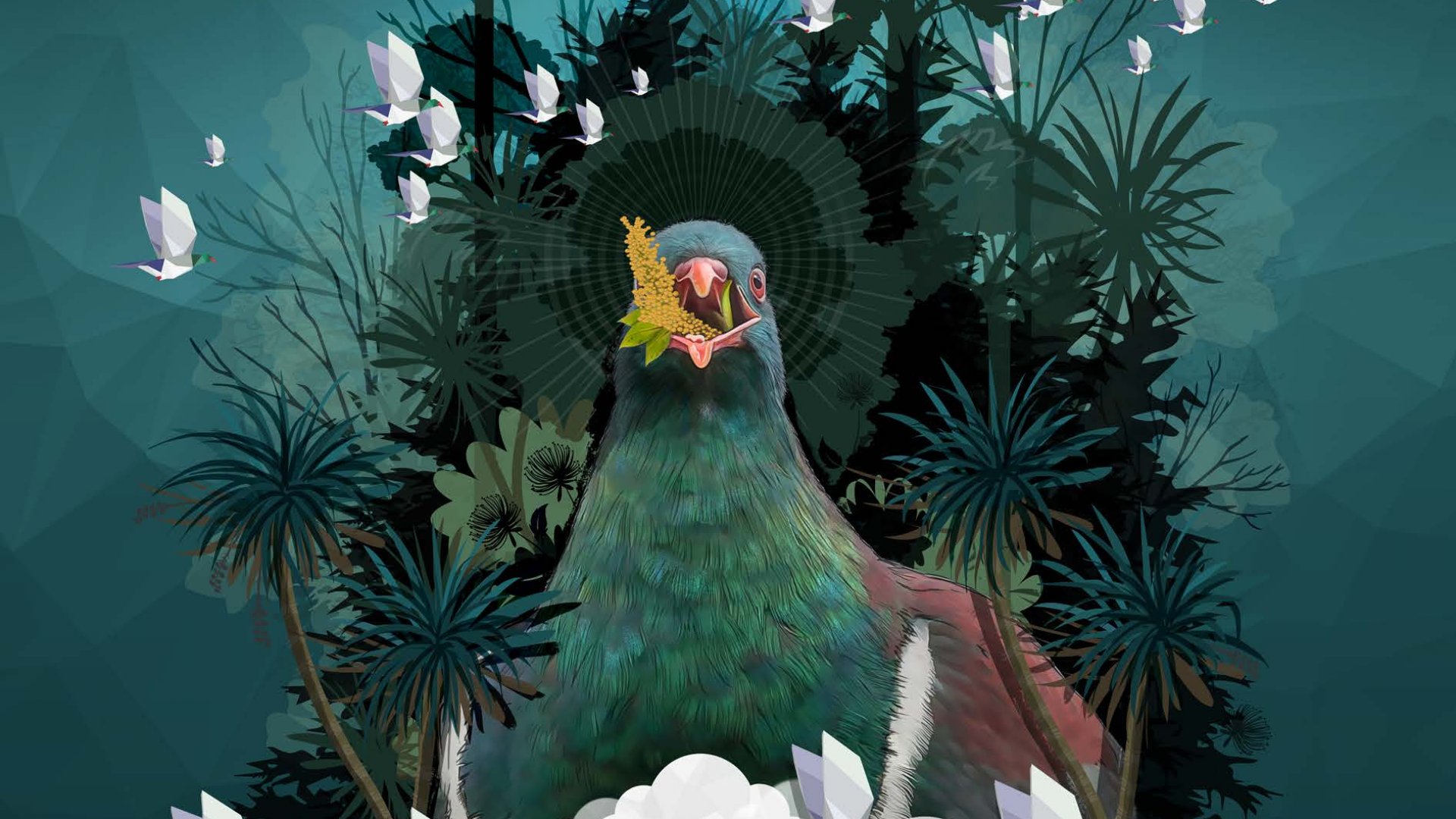 Our native pigeons or kererū are almost as Kiwi as kiwi! You can help this iconic bird by taking part in the Great Kererū Count between 18 and 27 September – and research shows that by spending time out in nature, you'll boost your own health and wellbeing too.
The annual Great Kererū Count is when we ask the public to get outside, observe and count any kererū they see and record them on the Great Kererū Count website.  

Whether you love their classic white singlets, their whooping wing-beats, or their awesome aerial acrobatics, kererū are a beloved part of our landscape. Despite being protected birds their numbers have fallen in the last century. The Great Kererū Count is the only way we can keep track of how this significant bird is doing. This is the 7th year of the Great Kererū Count, and your observations play an important role in building an accurate picture of where kererū are doing well, and where they are struggling.

The kererū is one of the native bird species that will benefit from community efforts to restore habitat and trap predators as part of the Nelson Halo project. They also play a key role in keeping our forests alive as they spread the seed of many of our larger native trees.

To take part, spend between five and 30 minutes kererū-spotting anywhere in Nelson, and record any kererū you see (including if you see none as we need that information as well).  Then go to greatkererucount.nz/how-to-count to get your observations into us. You can do as many observations as you want through the week, in one spot or at different sites, and also record any casual sightings of these birds, when you are out and about, in the same way.