Masked Parade & Carnivale wraps up 2018 Nelson Arts Festival
29/10/2018 9:31am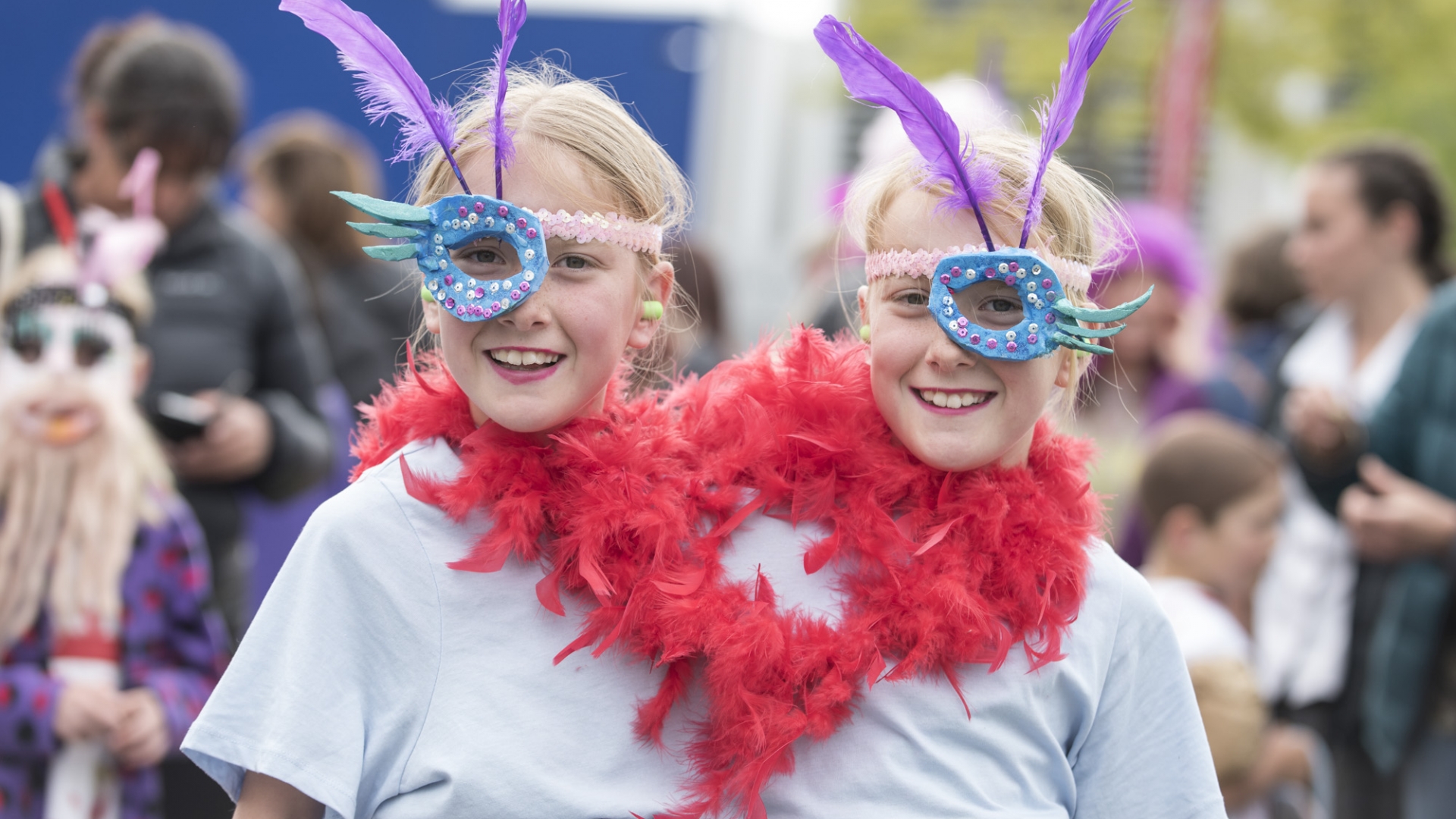 The Masked Parade and Carnivale wrapped up the 2018 Nelson Arts Festival, bringing another year of incredible shows, talks, exhibitions and community events to a stunning finale.
Masked Parade and Carnivale
This year's Masked Parade saw the streets filled with spectators to watch a very lively procession through the city.
The theme Weird and Wonderful inspired many fantastical masks and costumes, including a giant octopus, circus performers, body parts and butterflies, and many kinds of creatures great and small. 
 
Masked Parade and Carnivale 2018 Awards:
Pre-school award – Nelson Montessori
Non-School Group, Runner up – Nelson Repertory
Non-School Group, Winner – Simple Cells
Individual, Runner up – Karl Wulff
Individual, Winner – Mike Ward
School Group, Runner up – St Joseph's
School Group, Winner – Mahana School
KIM MERRY SUPREME AWARD – Mahana School
As well as the trophy, they win flights for two between Nelson and Wellington or Paraparaumu from Sounds Air.
Plus, the Nutty Costume Award, winners of a tub of Pic's Peanut Butter,  went to Nelson Central School Eyeballs.
The theme for next year's parade is DISCOVERY!
From Kupe to Cook to Curie, Da Vinci to Darwin to Dora the Explorer, what does discovery mean to you?
2018 Nelson Arts Festival wraps up in style!
As one of New Zealand's largest regional arts festivals, Nelson Arts Festival took on the challenge this year, to present something for everyone – and was rewarded with audiences turning up in droves.
From sold out shows such as An Evening with Michael Leunig and Royal New Zealand Ballet, through to events that relied on community input such as The Flag Project, the 2018 Festival set out to have an impact on people's lives as well as the life of our city.
 
Festival Director Charlie Unwin was thrilled with the response to the Festival programme, "We knew we were on to a good thing well before the actual Festival when hundreds of people turned up to the workshops for The Flag Project – and the result of people's enthusiasm is that we have 30 very beautiful flags that can be used for a whole range of community events for years to come."
 
"Festivals have a specific role in our community," continues Unwin, "they not only bring national and international artists and companies to our city, but they create an environment for people to celebrate and contribute to their own community."
 
The Festival team worked hard to ensure the programme for the 2018 Festival had something to offer everyone across the ticketed shows, free events, and Page & Blackmore Readers and Writers. 
In the opening weekend, the Festival kicked off with kids belly laughing at The Messy Magic Adventure!; the gentle and poignant philosophy of Michael Leunig; the dignified beauty of RNZB; the specialness of launching Maurice Gee's new book, Memory Pieces; and the crazy energy of The Shuffle Demons at Neudorf Vineyards – all in all the Festival was off at a cracking pace that never let up for the following two weeks.
 
Throughout the Festival, punters were enthralled by music from the likes of Rhian Sheehan and Louis Baker; soaked up prime storytelling with My Best Dead Friend and Wild Dogs Under My Skirt; went to free exhibitions and installations such as The Story Inside My Head and Poetry Lane; cheered on the Masked Parade and danced the night away at the Carnivale. 
Meanwhile, audiences listened enraptured to authors from around the country at Page & Blackmore Readers and Writers, where topics ranged from robots to dragon hunters, from family memories to dying and death, from saving our forests to the essentials of good food.