Pest Patrol: Wanted! Sightings of blue passion flower
09/12/2022 12:50pm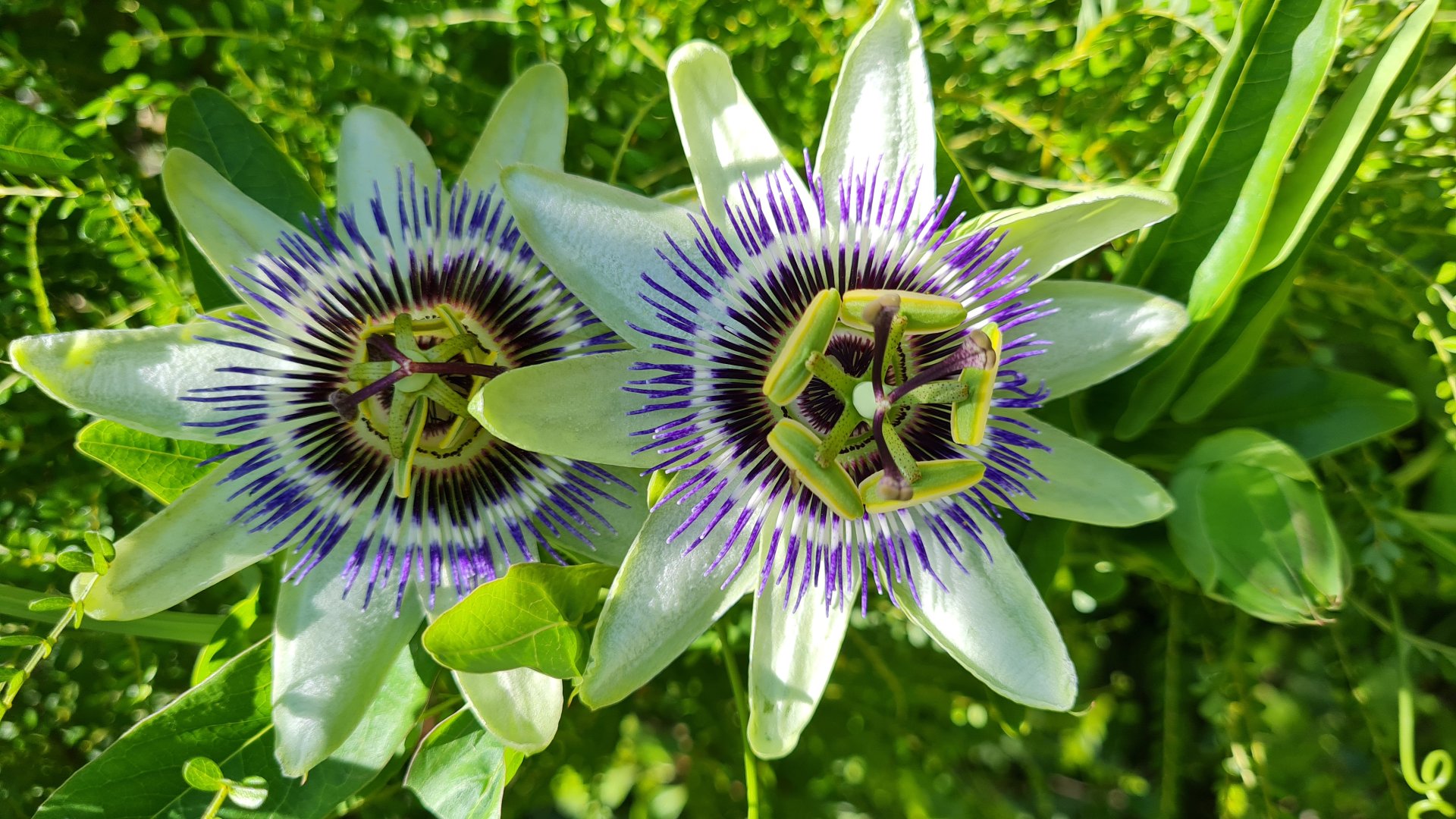 Last summer the Nelson City Council Biosecurity team began tackling a new pest in town – blue passion flower. This notorious vine weed smothers trees, but fortunately is not yet widely established in the region and we want to keep it that way.
The striking flowers and soft, 5–7 lobed, hand-shaped leaves make it easy to identify at this time of year. From mid-summer, the vines produce small round orange fruit. These aren't good eating but can help to identify vines hiding in the tops of hedges and trees. 
The main area affected by this pest is Nelson South between Konini Street and Franklyn Street. Over the next month or so, contractors will be visiting properties in this area and offering to control this pest vine free of charge.  
If you live in this area and have it on your property please get in touch on 03 546 0200 or email biosecurity@ncc.govt.nz and we can arrange a visit.  
We are really interested in finding any other sites where this pest weed is growing. If you have seen this plant, please take a picture and report it, with the location, to biosecurity@ncc.govt.nz or via the Antenno app.  
Blue passion flower is sometimes mistaken for two other common and closely related plants:  
Black passionfruit is not weedy, but is commonly grown in gardens for its delicious, large purple fruit. The flowers are similar, but the leaves of the black passionfruit are three-lobed and shiny.  
Banana passionfruit vine is an established weed pest all over Whakatū Nelson. It has long pink flowers that hang down and leaves with three lobes. The large oval fruit are green-yellow when ripe. This vine smothers native vegetation and should be removed whenever possible, but does not need to be reported.