Rare king shag roost spotted on Nelson coast
12/01/2021 3:32am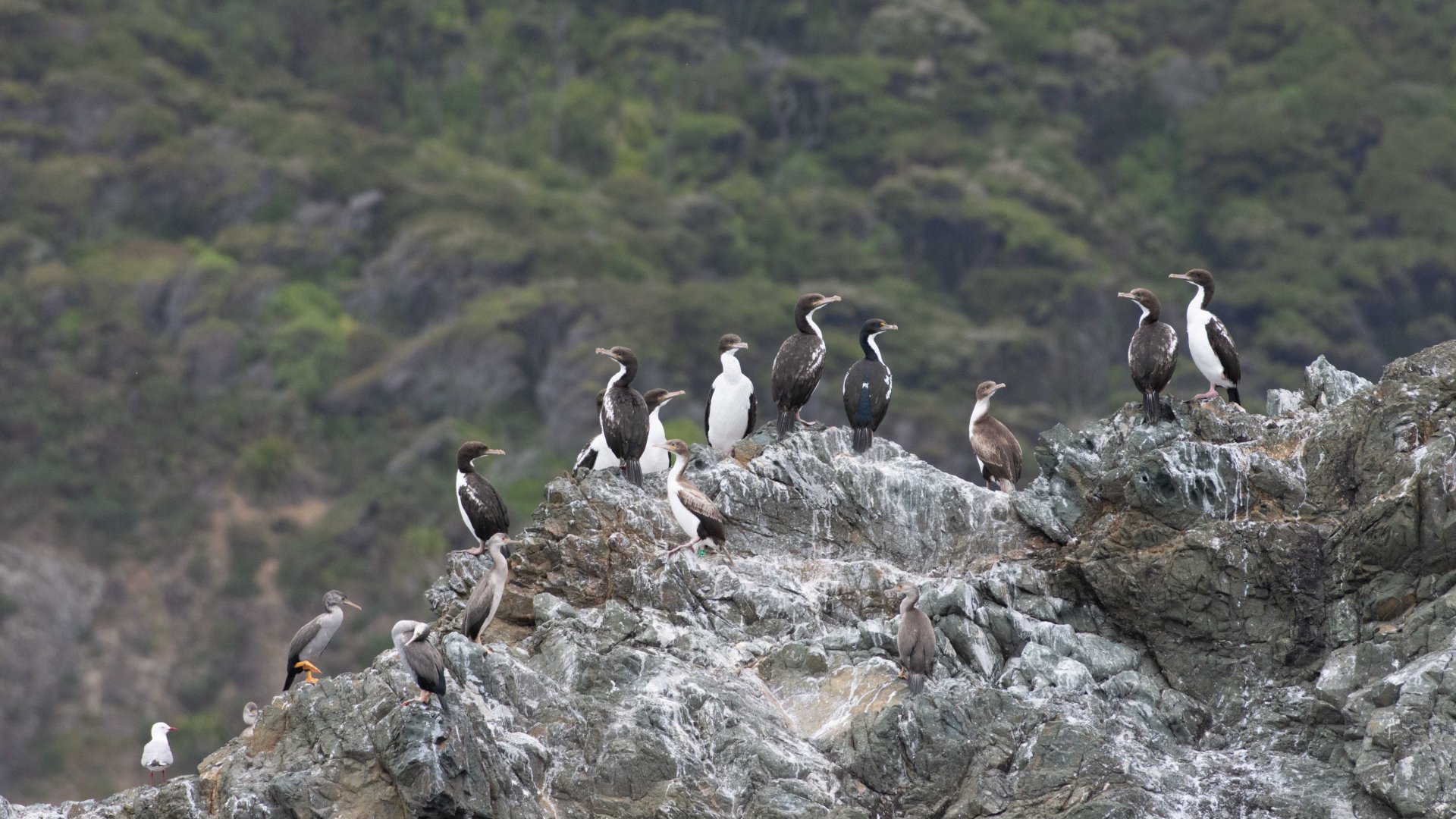 Nelson City Council recently carried out a coastal bird survey to gain a better understanding of significant habitats for coastal bird species on the Nelson coastline. The focus of the survey was on Variable Oystercatcher and Banded Dotterel, but the opportunity was taken to survey for other shore and coastal birds such as gulls, terns and herons.
While the survey results are still being compiled, the unexpected discovery of a previously unknown king shag roost site on  the coastline south of Cape Soucis has caused great excitement amongst the conservation community. The New Zealand king shag is endemic to New Zealand and were thought to be restricted to the outer Marlborough Sounds. About 50% of all existing birds are located at two colonies: Duffers Reef and Trio Islands. 
The birds sighted included adults, first year birds and sub adults. Previously ornithologists had only recorded individual young birds close to Abel Tasman National Park. If the birds recorded are breeding it would be an important range extension for this species, and would be "most significant" according to king shag expert Rob Schuckard.
Survey leader Nikki McArthur noted that "this is the first and only communal king shag roost site recorded within Nelson City Council's Coastal Marine Area".
With the population at only around 800 birds, a range expansion for this species could help provide a more resilient population. With such a small population and restricted distribution this species is vulnerable to single adverse weather events so could also be affected by climate change and related adverse weather events. 
According to Rob Schuckard, "King shag belongs to the Blue-eyed shags, of which the six New Zealand species have relatively small populations and are all classified as either "Threatened" or "At Risk". King shag predominantly occupy remote rocks in the outer Marlborough Sounds and about 50% of king shag breed and forage in the Pelorus Sound." 
Researchers will monitor the roosting site for any breeding behaviour over the winter months, to see if the birds are establishing a colony there.