Rethink Waste competition winners
19/11/2020 9:18am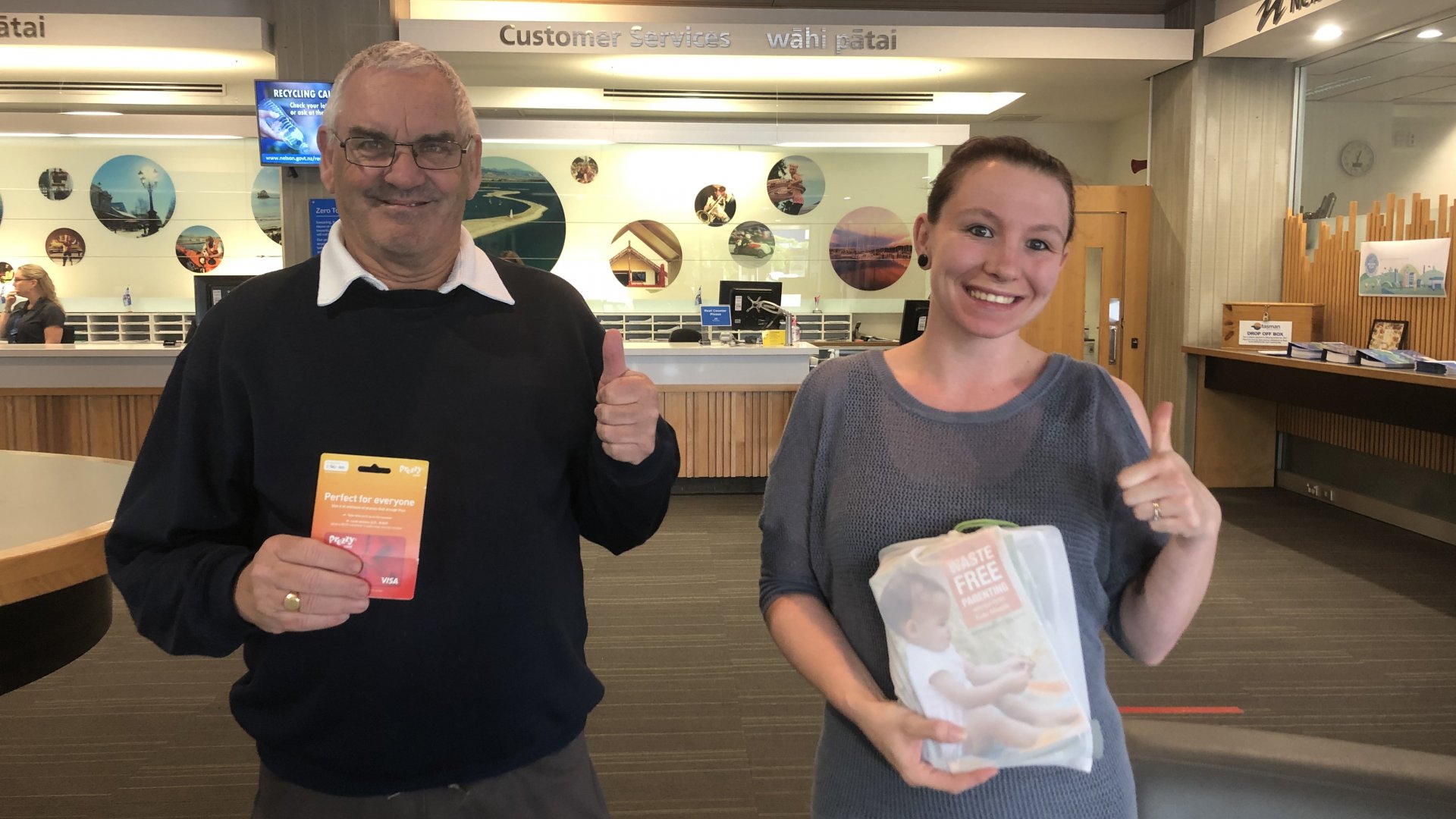 Nelson City Council's Rethink Waste campaign is all about finding opportunities to reduce waste, and our spring programme has competitions to share ideas and information.
Dennis Goodman was one of our Op Shop Map competition winners of a $50 voucher, while Crystal Shuttleworth won a 'Waste Free With Kate' parenting prize pack, after providing tips and examples of ways they are reducing waste by reusing items.
Dennis had a temporary disability recently after hurting himself gardening and picked up a very suitable walking stick from the Red Cross shop in Stoke. 
Crystal, on the other hand, is expecting her first child and so far all the baby items she has bought including a pram, car seat, reusable nappies and clothes are all from a Second Hand shop.
Congratulations to all of our winners.
Op Shop voucher winners
Lavana Ramsteijn, Dennis Goodman, Rachel Hale.
Waste Free With Kate packs
Lysanne van Zessen, Jardin Loveridge, Anne-Lise Coll, Crystal Shuttleworth
How Worms Work book
Di Anyan, Helen Ward, Rosemary McEnnis, Michelle Ambrose
For further information about the Rethink Waste programme and to enter future competitions keep an eye on the Nelson City Council Facebook page or go to Shape Nelson website.