Second Hand Sunday - A chance for a spring cleanout
20/08/2019 8:51am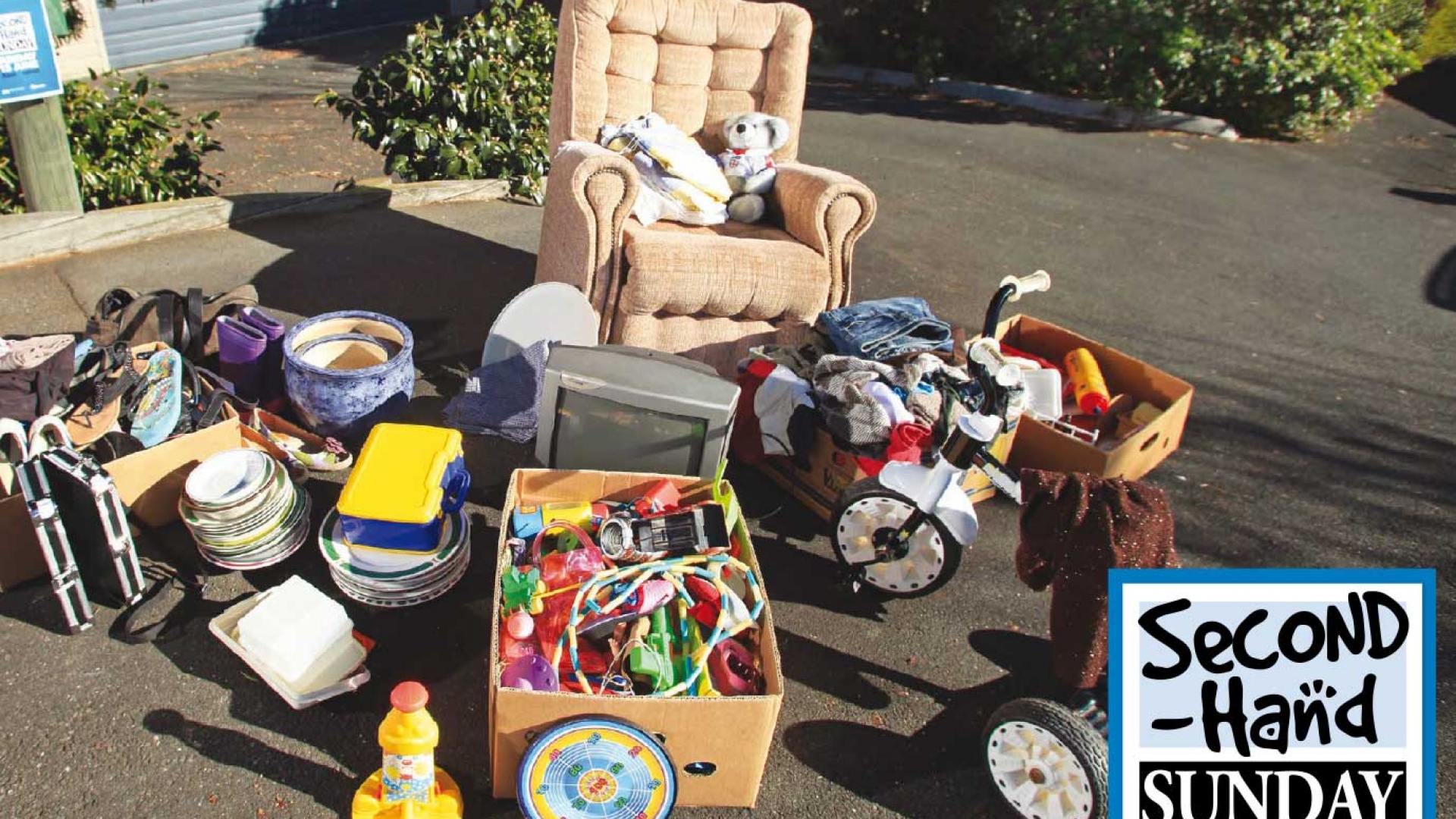 Second Hand Sunday returns on 8 September, with the opportunity to declutter your house for spring, by getting rid of items you don't want.
It also provides treasure-hunters with a great chance to pick up free pre-loved goods.
It's an excellent way of reducing waste in our city and giving used items a new home.

If you have items you want to give away, simply register on Council's website to make sure you get onto the list of participating addresses, print off a poster (or pick one up from Council's customer service centre) and put it on your mailbox on the day.
Second Hand Sunday starts at 10am, so put your unwanted goods on your driveway (not on the footpath), with the poster on display. 
Please do not put out food or dangerous goods, like faulty electrical equipment, chemicals, or firearms.

The list of participants will be available for download from 12pm on Friday 6 September, so pick up a list and head out – you don't need to register to participate.
The event will take place rain or shine, but please respect the 10am start time.

Home owners are responsible for taking back in anything that doesn't go on the day.
The Nelson Environment Centre has some great information on how to recycle leftover items.
For further information go to nelson.govt.nz/second-hand-sunday