Bee Card: Nelson's new electronic bus card is here
08/07/2020 3:53am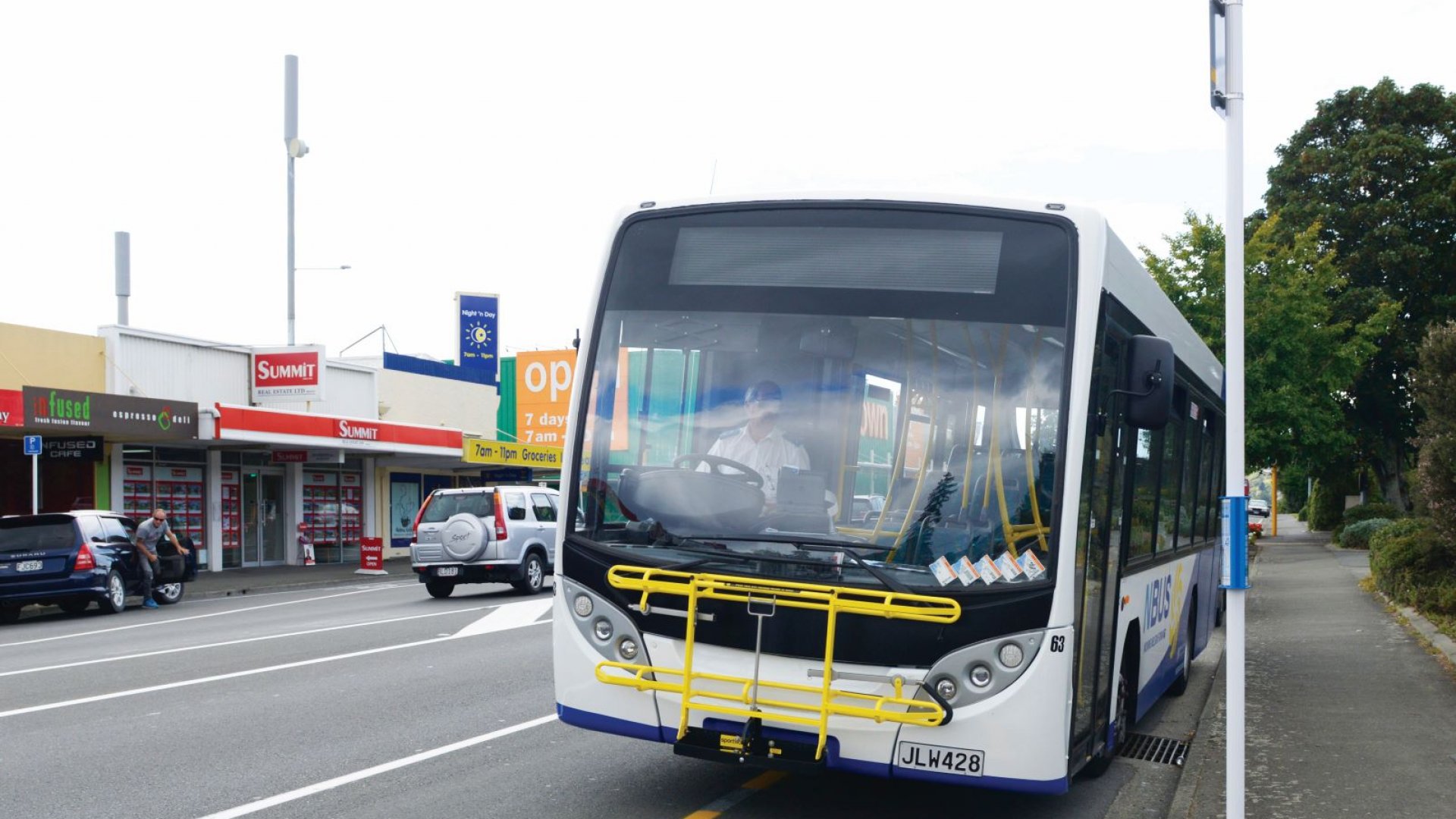 Nelson has a new way of paying for the bus. From 3 August passengers will be able to pay for travel using the new Bee Card.
Replacing the NBus Card, Bee Card allows people to pay for their travel without using cash, access Nelson and Tasman's cheapest bus fares and manage the money on several cards at once.
 
Bee Cards are available for free from 6 July to 31 October and are available at BeeCard.co.nz. You can also get a card in person at one of our Bee Card retail outlets: Nelson and Tasman Councils' Customer Service Centres, regional public libraries, the SBL Bus Depot or online at BeeCard.co.nz. Outside of the free period, Bee Cards cost $5.
 
To top up a Bee Card online, it needs to be registered at BeeCard.co.nz. This will also allow users to set up concessions and protect stored credit if a card is lost or stolen. All concessions are managed through Bee Card and are either added to the card online or in person at a Bee Card retail outlet. There are no transaction fees for topping up a Bee Card.
 
Bee Cards allow bus users to pay less for their travel when compared to the cash fare. The table below outlines the differences in fares for each zone: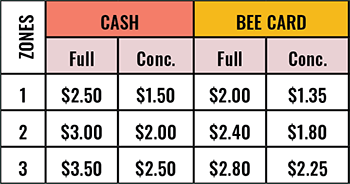 Concession: child, student (with ID or in uniform), SuperGold Cardholder, Community Services Cardholder.
Full: all others.
Child: 5-18 years. Under 5s travel free.
Super Gold Card Concessions travel free with a Bee Card between 9am and 3pm and on the Late Late Bus.
Nelson City Council Infrastructure Chair Brian McGurk says the new Bee Card makes bus travel in the region smarter and easier.
 
"There's now no need to fish out a couple of dollars from behind the couch if you have forgotten to take out cash for the bus. It's also more convenient than the NBus card as there is now an option to top up money online, this means our cheapest bus fares are now accessible to more people."
 
Council understands that, for some people, using the new Bee Card might cause some uncertainty and has put in place measures to help people understand the new system.
 
We have made contact with retirement homes and will be visiting in person to demonstrate the new system. There will also be ambassadors riding the bus in the lead up to the new card's launch, and drop-in sessions at the libraries.
 
Councillor McGurk says it's extremely important to Council that everyone in Nelson is given the opportunity to use Bee Card.
 
"Cash fares are still available, but travel is cheaper with Bee Card. We know this new system may be a challenge for some groups, but we have a fantastic customer service team working across Nelson and Tasman who are ready to help people with all aspects of getting and using a Bee Card.
 
"This new technology can make life easier for everyone."
 
Unregistered and registered Bee Cards can be topped up with cash at our retail outlets and on the bus. Bus drivers will not be able to give out change, so if you hand the driver a $10 note, then they will only be able to add $10 to the card.
 
Children over five and under 18 can access child fares by registering their card with their date of birth. SuperGold Card holders can link their Bee Card via the website – simply click on Concessions on the top menu and follow the onscreen instructions. You will not need to show your SuperGold Card on the bus, but you should still keep it on your person to show it on request. SuperGold Card holders can also do this in person at a Bee Card retail outlet.
 
To add the Student / Community Services Card concession to your Bee Card please bring proof of enrolment in a Nelson or Tasman tertiary institution or your Community Services card to Nelson City and Tasman District Council Customer Service Centres.
 
NBus card users who still have credit on their card can have that money transferred to a Bee Card at any of our Bee Card retail outlets. If the balance on the card is less than $5, people will have to make up the difference to meet the minimum $5 top up.
 
Once a Bee Card has money uploaded, users simply tag on and off the bus by holding the card over the Bee Card terminal as they enter. Card users are reminded to tag off so the system understands how far you have travelled. Without this information card users will be charged a higher default fare.
 
Library Bee Card drop in sessions:
Tuesday 14 July: 10am-12pm -Richmond Library
Wednesday 15 July:10am – 12pm - Stoke Library
Thursday 16 July: 2pm – 4pm - Elma Turner Library
Thursday 16 July: 2pm - 4pm - Richmond Library
Monday 20 July: 3pm – 5pm - Richmond Library
Wednesday 22 July: 10am – 12pm - Elma Turner Library
Thursday 23 July: 3pm – 5pm - Stoke Library
Friday 24 July: 11am-1pm - Richmond Library