Hampden Street trial closure - update
03/10/2019 1:08am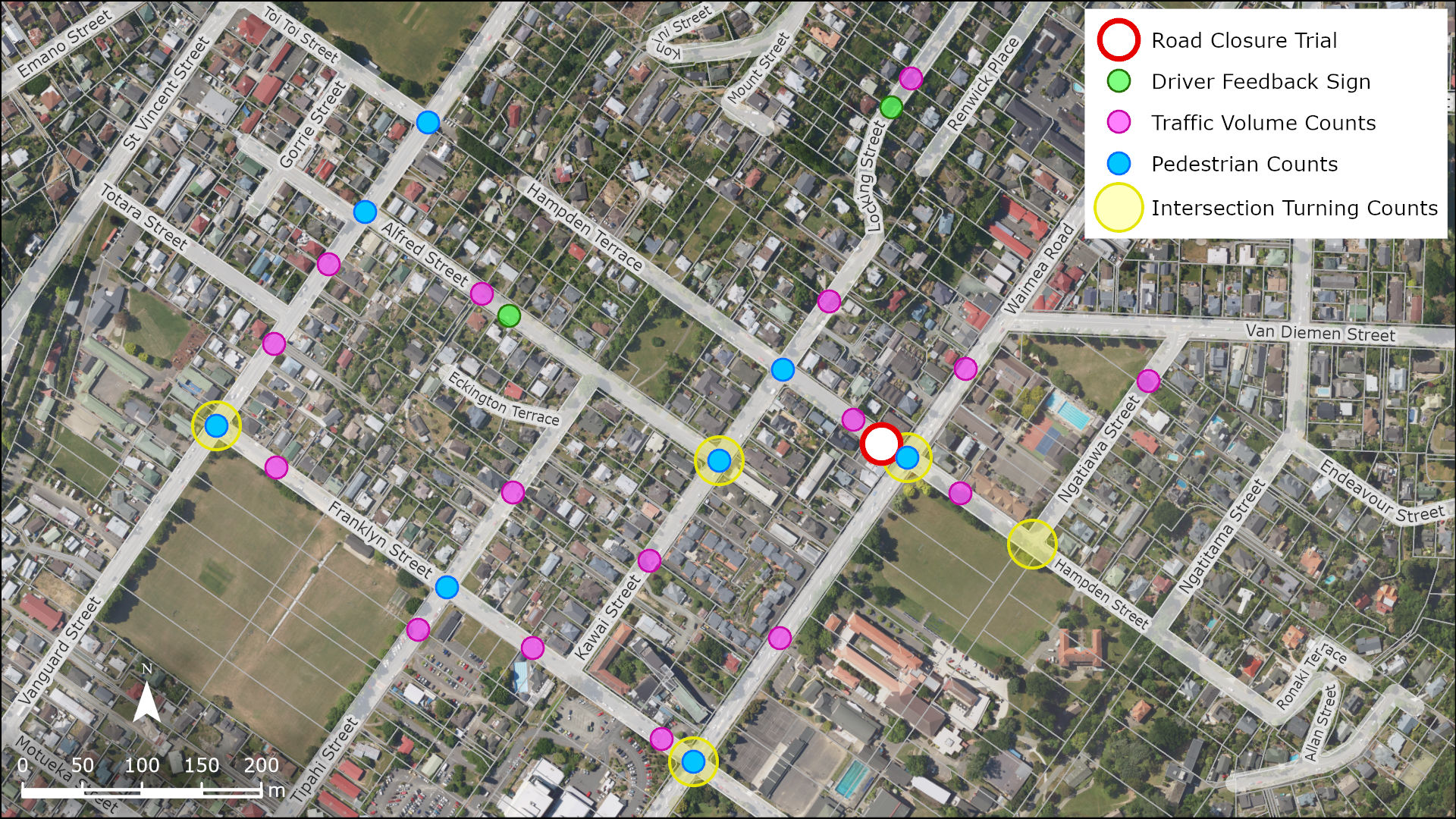 The trial closure of Hampden Street (West) where it meets Waimea Road will start on Sunday 6 October 2019.
The purpose of the trial is to see if the change in road layout improves safety at the busy intersection. While the trial is set to run for up to 12 months, the Council has asked for a report after the first six months to review what the monitoring is showing.
Throughout the trial, Council will be monitoring traffic volumes, pedestrian numbers and vehicles turning at key intersections (see the map for details).
The closure will be completed using five planter boxes, which will be installed from 3pm on Sunday 6 October, with signage and road layout changes completed by the morning of Monday 7 October.
Feedback regarding any concerns can be logged through Council's Customer Service Centre on Ph. 03 546 0200 or email enquiry@ncc.govt.nz. To report a near miss, phone 0800 CYCLECRASH.