Humour takes the stage again​
13/05/2019 3:59am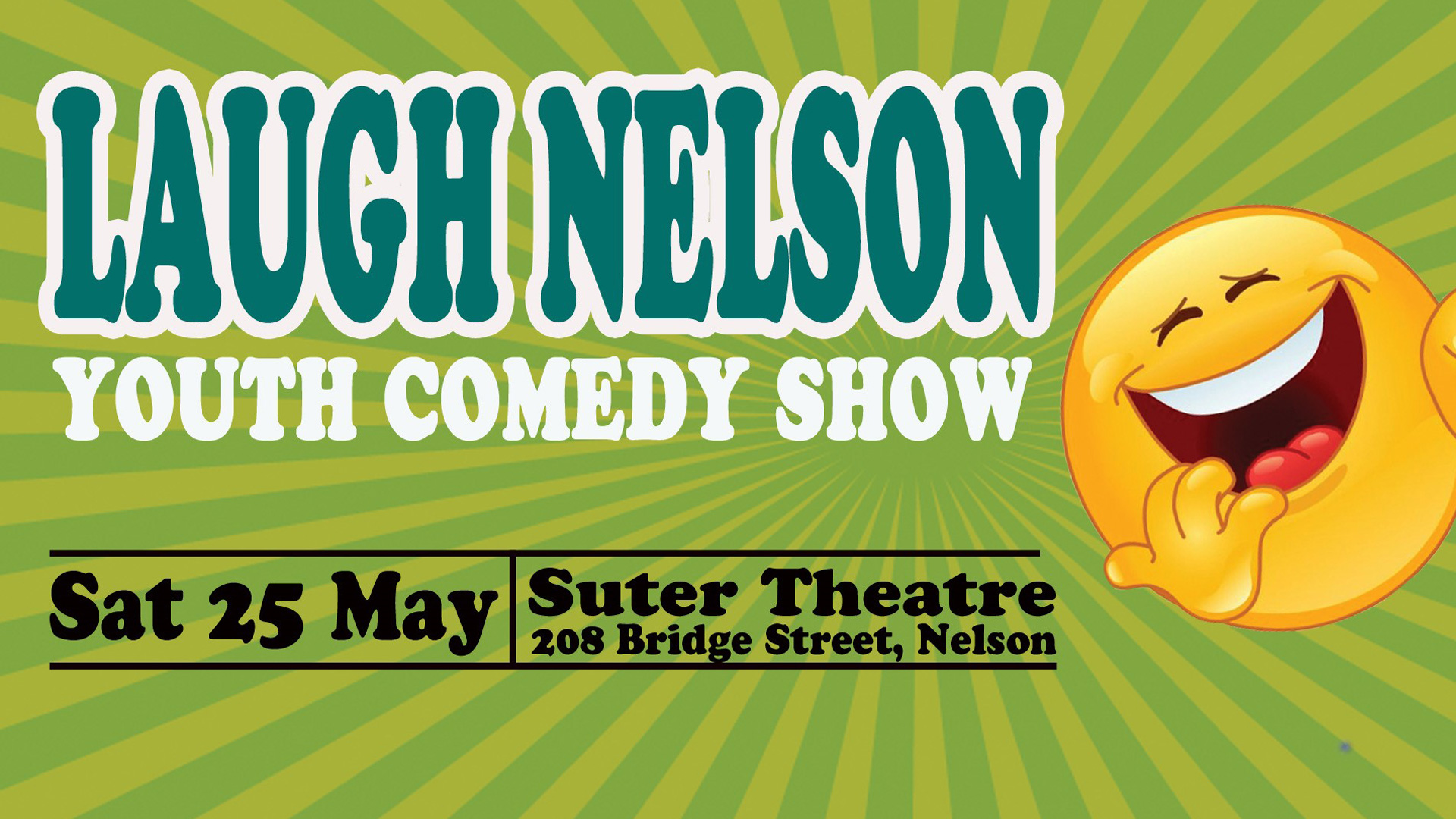 Laugh Nelson returns for 2019 with an evening jam-packed with live stand-up comedy and improvised theatre sport skits.​
Don't miss this year's show at the Suter Theatre, 7pm, Saturday 25 May.
Award winning stand-up comedian and actor Cohen Holloway headlines Laugh Nelson. Cohen is no stranger to making people laugh. He is a former Billy T nominee and has featured on '7 Days' and been in many movies including Thor, Boy, Hunt for the Wilderpeople and recently on New Zealand television screens on Fresh Eggs.
In support, a stellar cast of young, up and coming funny people will be performing from the Nelson College, Nelson College for Girls, Garin College and Motueka High School theatre sports teams. 
Chair of the Community Services Committee, Gaile Noonan encourages young people to attend the event and says, "Having a good sense of humour and the ability to make people laugh is such a great skill to have and there will be plenty of it on display at Laugh Nelson.
"It is a great opportunity to see recognised comedian Cohen Holloway performing locally and some of our very own emerging talent on stage from colleges around the region. It promises to be an entertaining night packed with creativity and laughter – you really won't want to miss it."
Laugh Nelson is made possible thanks to support from Nelson City Council and Ara Taiohi. The comedy show is suitable for ages 14 years and up and is free to attend.
Tickets can booked on the Eventbrite website.
Event Details
Humour takes the stage again
Date: Sat 25 May 2019
Time: 7:00 PM – 9:30 PM NZST
Venue: Suter Theatre, Nelson