New parking strategy takes community feedback onboard
04/08/2022 5:02am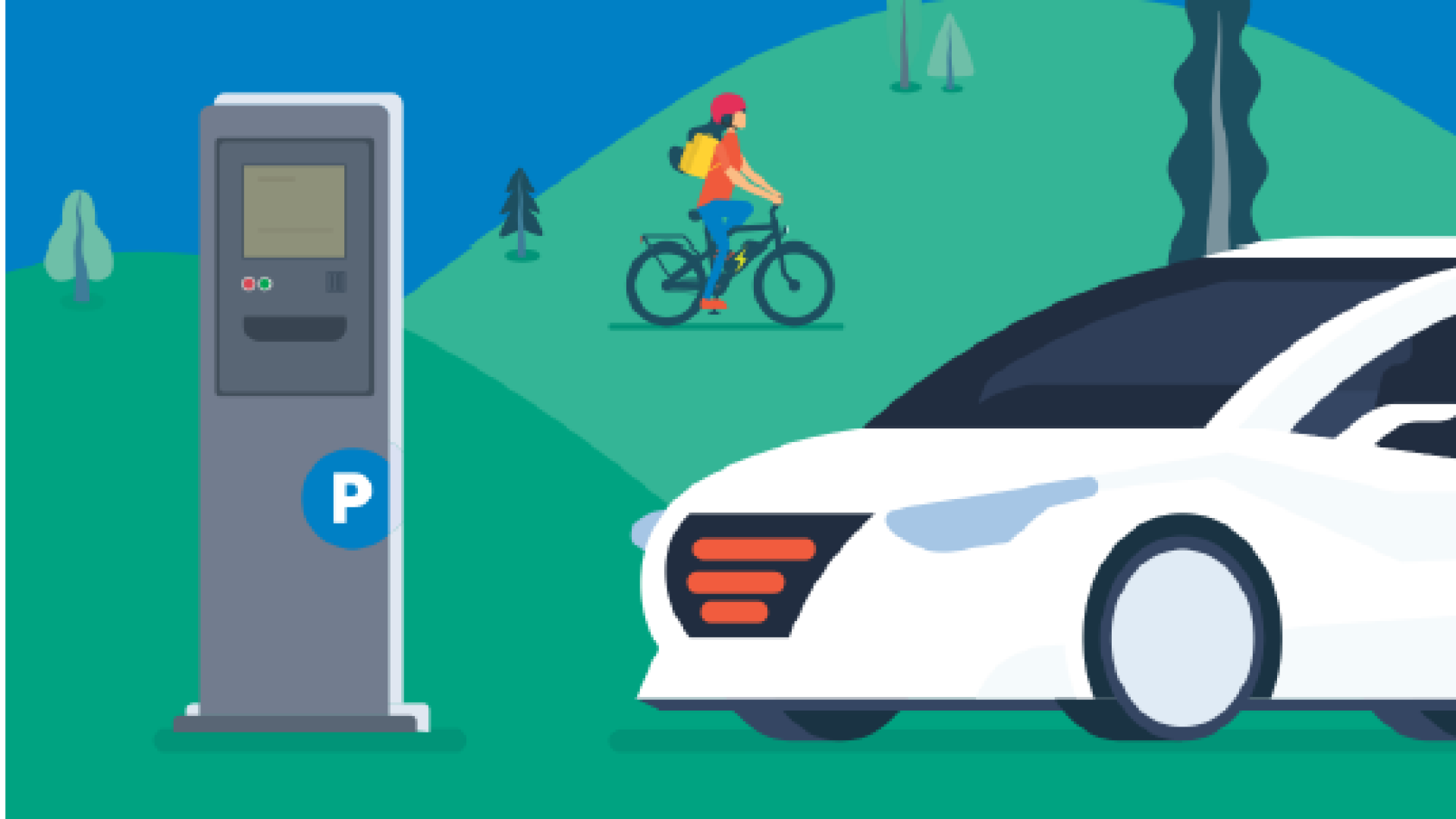 Nelson's new Parking Strategy 2022 has been adopted by the Infrastructure Committee, with some key changes introduced following engagement with the community.
The Parking Strategy is a 10-year plan. It aims to balance expectations for cheap or free parking close to destinations and access needs of multiple users with Council's overall focus on moving to a low-carbon future for transport, improved access to active and public transport, a vibrant City Centre and a people-focused city.  
The Strategy provides high-level direction for the future of parking in Nelson, with more concrete actions across the short-, medium- and long-term contained in individual parking management plans for the City Centre and fringe, as well as Stoke and Tāhunanui. 

"Parking in Nelson is something that people hold strong and often contrasting views about," says Infrastructure Committee Chair Brian McGurk.  

"We have sought feedback from the community and have strived to balance the various competing needs and expectations." 

Council received formal feedback from 145 individuals and organisations. 

In addition, we held a series of webinars and received feedback through a range of other consultation and engagement processes. 

"I am confident that we have heard from a wide range of interests and we have listened." 

Some proposals received strong support from most parties. For instance, there was unanimous support for no new residential parking permits for housing developments in the City Centre, which aims to reduce future residents' reliance on on-street parking. There was also very strong support for a proposal to ensure off-street parking – in parking squares for instance – is cheaper than on-street parking. 

A proposal to make better use of existing car parks was also popular.  

Investigations into car share schemes and micro-mobility schemes, such as electric scooters, were well supported provided they are well regulated. 

Several changes were made to the draft strategy in response to feedback. 

A proposal to introduce paid parking and/or time restrictions on city fringe streets was adopted, but with the caveat that this would not happen for 3–5 years once public and active transport improvements had been made, and only where parking demand exceeds 85% and with strong community consultation. 

A proposal to introduce paid parking or restrictions in areas where parking demand exceeds 85% was not supported by submissions. That has been pushed out to 3–5 years, partly due to feedback from the business sector that they are still recovering from COVID-19 pressures. 

Another proposal to remove time limits in the City Centre and manage parking with a graduated pricing system, while retaining the first free hour, caused some concern from businesses in the City Centre who were concerned this might adversely affect parking turnover. 

"The idea behind this proposal is to encourage people to linger longer in our city," says Councillor McGurk.  

"The first free hour is hugely popular, but it can mean people often limit their stay to just an hour. We don't want people to rush away, but instead have the option to spend a longer time enjoying what Nelson has to offer." 

Council decided to adopt this proposal, but with the recommendation that the current one-hour time limit is retained on Trafalgar Street to encourage turnover.  

"That's a compromise position that goes some way to meeting everyone's goals." 

Other proposals were less clear cut, and officers have adapted them in ways that help satisfy community concerns. 

For instance, restrictions on some parks are flexible depending on the time of day/week. A P10 loading bay during the day could transform into a mobility space in the evening. This proposal was adopted with some additional aspects based on feedback. Staff will: 
Liaise with businesses on loading zone requirements 
Meet with taxi companies to discuss a taxi/rideshare hub on Bridge Street, and combined use parks for set down/pick up areas in Stoke and Tahunanui 
Use clear signage at shared spaces to avoid confusion 
Councillor McGurk says the newly adopted strategy is part of a suite of complementary transport strategies that will bring improvements to transport in Nelson. These include the Regional Public Transport Plan and major improvements to public transport coming next year, Te Ara ō Whakatū – the City Centre Spatial Plan, E Tū Whakatū – the active transport strategy, the imminent Speed Management Plan, the Future Development Strategy and the proposed changes to the Nelson Resource Management Plan. 
"Our Parking Strategy shouldn't be viewed in isolation. It is a part of package of reforms to transform our city into the place we all want it to be. 
 "All of these plans, from public and active transport to speed management and parking, combine to transform the way we get around in our city. We know change needs to happen, and we have now set out clear ways in which that can be achieved."
To read more about the proposals throughout Nelson, including the strategy and parking management plans, read the report in full:
http://meetings.nelson.govt.nz/Open/2022/08/IC_20220804_AGN_5668_AT_WEB.htm