New Tahunanui toilet block among a raft of infrastructure projects completed before Christmas
21/12/2020 3:48am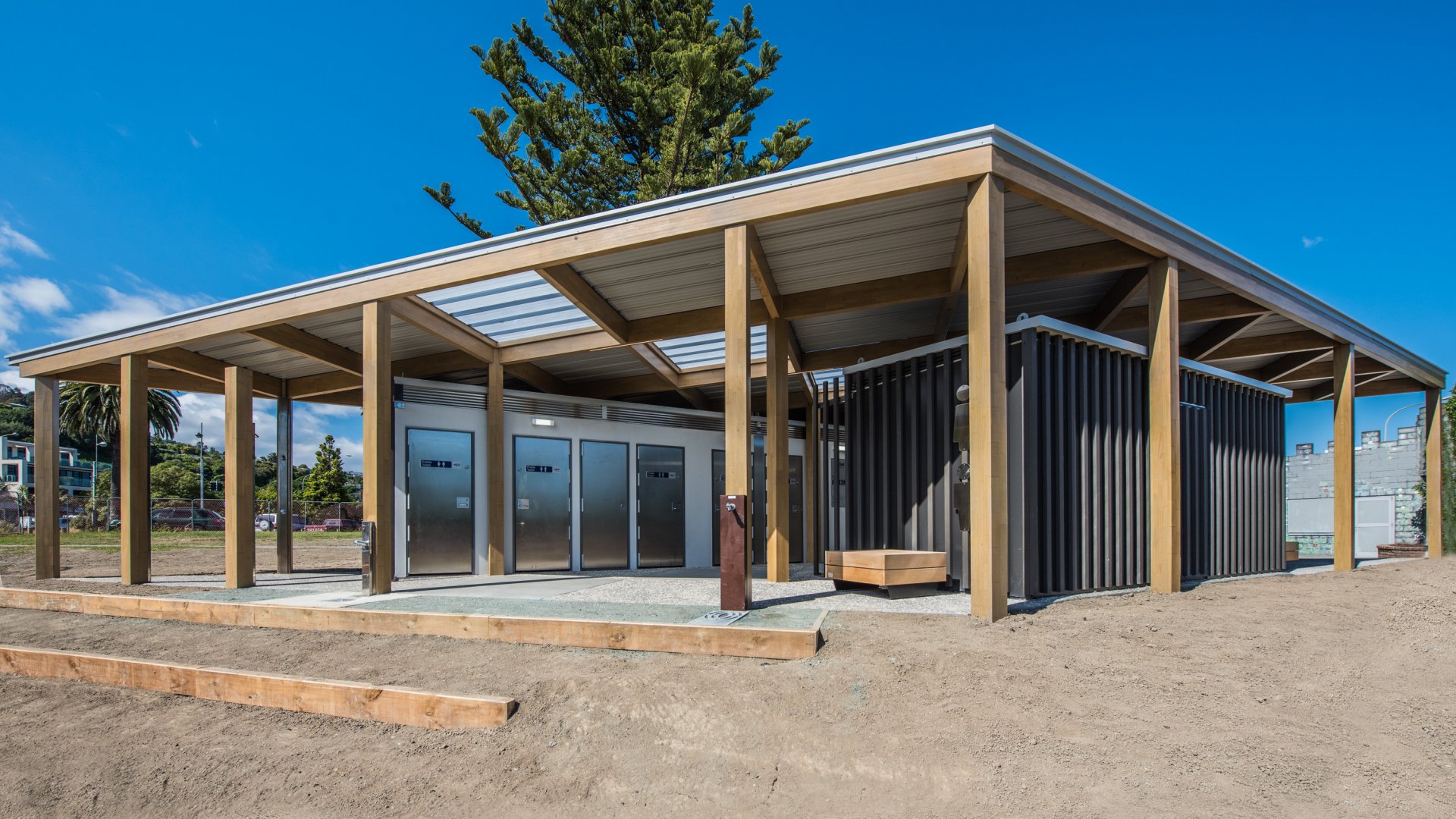 Beachgoers at Tahunanui will be able to enjoy improved facilities this Summer, with the opening of a new toilet block providing more showers, changing rooms and toilet cubicles.
The new toilets were constructed with the help of a $250k Ministry of Business Innovation and Employment (MBIE) grant, which also provided the same amount of funding for updating toilet facilities at Miller's Acre Centre.

A new building has replaced the existing Tahunanui Lions Playground toilets with six toilets, including one accessible toilet.
Other features include unisex and family changing rooms, three external showers, a drinking fountain with bottle filler and a foot wash for sand with good drainage.
Nelson Mayor Rachel Reese says the upgraded toilets will make life easier for the thousands of Nelsonians and visitors that use Tahunanui Beach Reserve each year.
"What a great example of how funding from central government support infrastructure improvements throughout New Zealand. This is a significant upgrade that provides our Smart Little City with modern, convenient changing and toilet facilities at one of the most visited areas of our region."
The Tahunanui toilets are one of several infrastructure projects to be completed just before Christmas.
On Kawai Street South residents marked the completion of Phase 1 of the Innovating Streets for People project with a community BBQ.
The trial project, completed ahead of schedule, aims to make it easier to transition our streets to safer and more liveable spaces. Traffic calming measures include brightly coloured painted sections at street corners and speed cushions, planter boxes and build-outs from the kerb with tables and benches.
"The funding from Waka Kotahi has been used to transform a road that used to be a rat run, into a safe space in a thriving neighbourhood. This will be a blueprint for people-first streets in other areas of Nelson," says Mayor Reese.

A new bike shelter at Montgomery Square is scheduled to be completed on 23 December. The new shelter will provide secure storage for up to 60 bikes, making it easier for people to choose to leave their car at home and cycle into the city centre.
Chair of the Infrastructure Committee, Councillor Brian McGurk said it was outstanding this project will be completed before the busy summer months.
"The stand is right next to where the Saturday Market is held, which always draws a big crowd of people many of whom arrive on two wheels rather than four, they now have a safe and accessible place to leave their bike."
That journey in and out of the city centre has also been made safer, with the completion of work at the Halifax Rd/Rutherford St intersection to extend the cycle link along Paru Paru Road and Rutherford Street to ANZAC Park. 
The extension means that cyclists and pedestrians can now travel more safely from the Railway Reserve all the way to the Maitai River Precinct.
A ten-minute cycle from Halifax Street will get you to the new Railway Reserve Underpass at the new intersection on Waimea Road. The underpass ensures that cyclists and pedestrians can continue their journey without having to cross the new intersection.
Mayor Reese says Council staff have put in a huge effort in 2020, ensuring delays from COVID-19 on our infrastructure work was minimised.
"There is much more in the pipeline in the New Year. We have worked alongside Nelson's business community and Tasman District Council with support from central government to keep projects moving along even during lockdown. These projects will keep people in Nelson employed and in turn, boost our local economy."