Opera in the Park a magical twilight concert
24/01/2020 5:13pm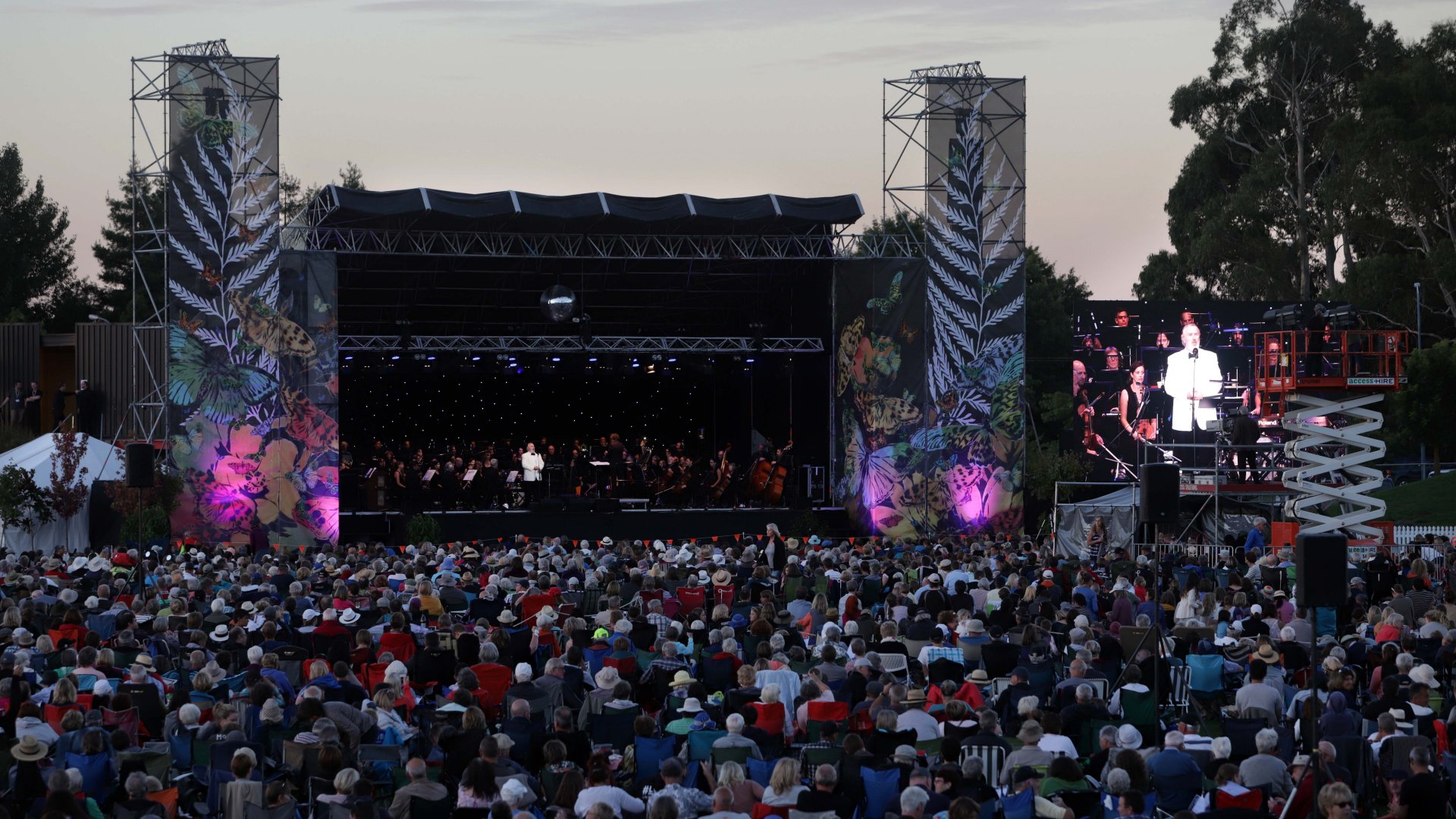 Nelson's Opera in the Park is again offering an unmissable chance for a night under the stars with some of the country's top opera singers and contemporary musical talent.
Attracting internationally renowned talent like Tami Neilson and the New Zealand Symphony Orchestra to the city, Opera in the Park supports Council's commitment to making our Smart Little City a vibrant place to live, work and play.
Originally a small community event, Opera in the Park now attracts visitors from all over the country and is a key part of our city's summer activity schedule.
With a programme designed by Musical Director Pete Rainey, contemporary singer/songwriter Jason Kerrison joins baritone Joel Amosa, soprano Eliza Boom and tenor Jarod Holt among the evening's acts.

Chair of the Sports and Recreation Committee, Councillor Tim Skinner said Opera in the Park just kept getting better and better.
"There's a huge amount of talent in the line-up, we are thrilled to have international award-winning stars like Tami Neilson and Jason Kerrison here in our city and there's something magical about the New Zealand Symphony Orchestra.

"Opera in the Park is something everyone should experience, whether they're an opera fan or not – it really is a great night out."

Pre-concert entertainment by Nelson City Brass, New Zealand's newest A grade brass band, will be warming up the audience in a showcase of our local talent.

Bring a picnic, warm clothing and a torch, and settle in for an evening of world-class entertainment at Trafalgar Park.
With the show now only a few weeks away on 15 February, Mr Skinner encouraged people to get organised.

"Everyone should make a plan with a group of friends or family, get their tickets booked and head along early on show night to make sure they get a great spot."

Designated areas will be set aside for those with chairs and food and beverages will also be available onsite. No glassware is permitted, except in bottle form.

For performance updates go to summerevents.nz or the Nelson City Presents Facebook page.

Opera in the Park, Trafalgar Park and Pavilion, 7.30pm-10pm, Saturday 15 February 2020.  Adults $25, child aged 5 – 15 years $5, under 5s free (prices exclude TicketRocket service fee).

Tickets are available now through Theatre Royal Nelson, Nelson Centre of Musical Arts, Richmond Mall, Nelson, Motueka and Blenheim i-SITE, online at ticketrocket.co.nz or by phoning 0800 224 224. 
ENDS
 
Performer bios
 
Tami Neilson - Coming off extensive national and international tours, Tami brings her powerhouse voice to Nelson this summer.
 
"There are singers and then there is Tami Neilson, for whom the word 'singer' just isn't big enough." – HMV
No one forgets the first time they saw Tami Neilson. She can hush a room with an original song that channels the hurting spirit of Patsy Cline or the sensuality of Peggy Lee or bring the audience to its feet on a rockabilly raver.
 
Jason Kerrison - An award-winning singer/songwriter, perhaps best known as the front-man for NZ icon band Opshop (their 2007 album Second Hand Planet yielded the singles 'Maybe' and the inescapable 'One Day" and made them the first local band ever to reach number one on iTunes NZ).
 
Jason is one of few artists nominated twice for the prestigious APRA Silver Scroll Song Writing Award, winning in 2008, and, in 2011, was made a Member of the New Zealand Order of Merit in the Queen's Birthday Honours, for services to music.
 
Joel Amosa – Baritone, and Eliza Boom – Soprano, are the winner and runner-up respectively of the 2018 Lexus Song Quest.
 
Joel completed his music degree and postgraduate diploma under the tutelage of Isabel Cunningham and Frances Wilson at the University of Otago.  He has recently been named as the 2019 Dame Malvina Major Young Artist with New Zealand Opera.
 
Eliza Boom is training at the National Opera Studio, supported by the Kiri Te Kanawa Foundation and the Drake Calleja Trust. Prior to this, she studied with Mary Plazas at the Royal Northern College of Music on their International Artist Diploma and Master of Music programmes.
 
Jarod Holt – Tenor.  In 2000, Jarod won the Mobil Song Quest in New Zealand, enabling him to study at the Royal College of Music in London. He later joined the Jette Parker Young Artists Programme at the Royal Opera House, Covent Garden.
 
Having enjoyed a successful career as a baritone, Jared has now made the transition to tenor.  His debut performance was with the New Zealand String Quartet and has since travelled New Zealand and the world performing live and recording. 
 
ENDS
Contact: media@ncc.govt.nz