Opportunity: A new business in a heritage building
12/04/2022 3:39pm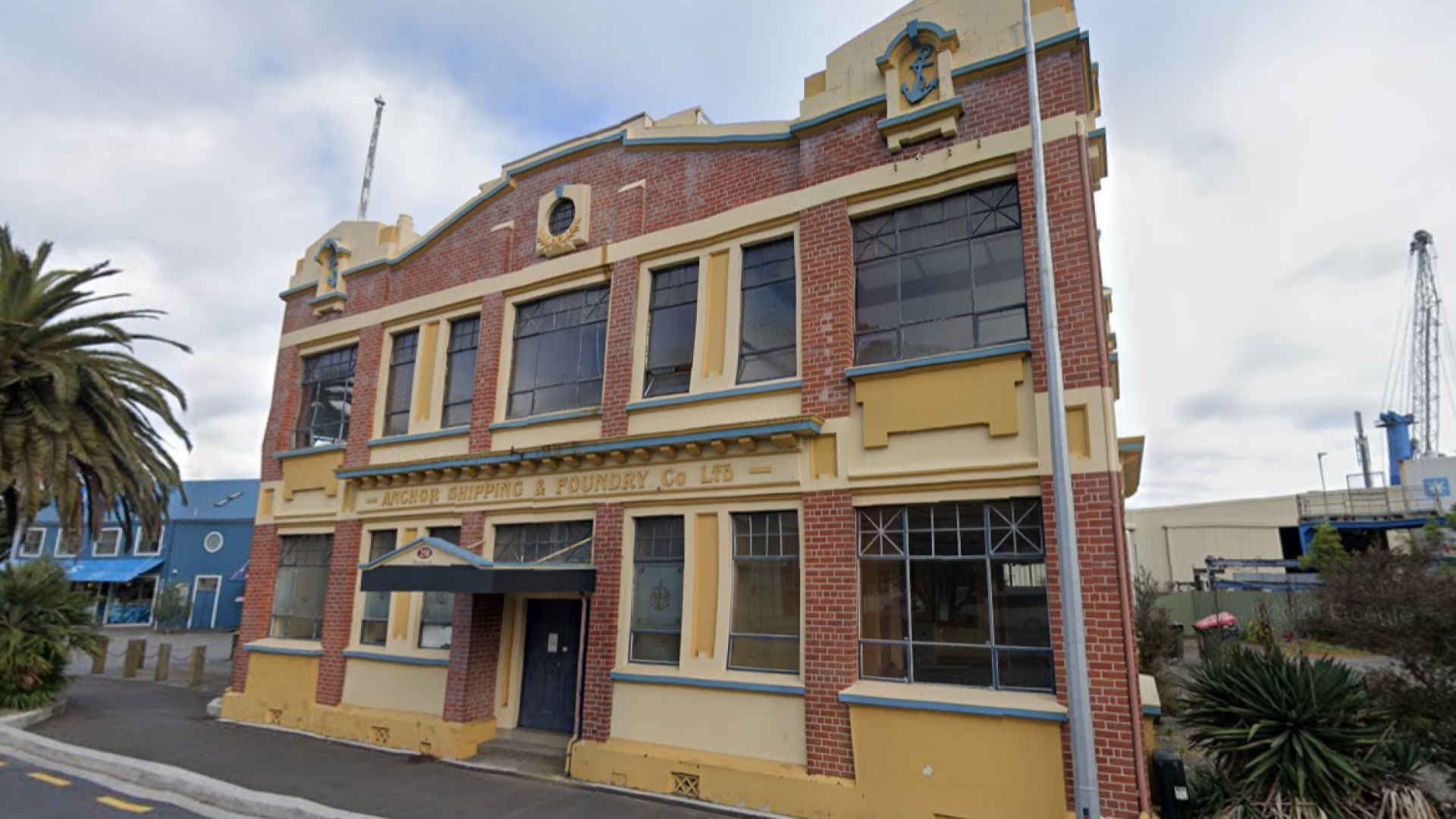 Nelson City Council is looking to sell or lease the iconic building known as The Anchor Shipping & Foundry Co Ltd Building, at 258 Wakefield Quay.
The building is part of the Haven Precinct, one of the precincts highlighted in Te Ara ō Whakatū – the Nelson City Centre Spatial Plan – with plans in place to improve pedestrian and cycling links from the city centre to the seafront.
Since the Haven Precinct presents opportunities for the public realm and private commercial activity, this lease or purchase opportunity must focus on delivering mutually beneficial outcomes to support the city's existing economy, while also inviting new investment, new talent, and new skills, into the community.
Strategic Development and Property Sub-committee Chair Gaile Noonan says the site is a great opportunity for the right business or organisation.
"Council is open to any potential use of the building as long as it aligns with our vision of connecting and enhancing this area of Nelson. It's a bit of a 'gateway' from the sea to the city, with plenty of footfall and through traffic, so I can see plenty of different options that would be viable.
"We often hear from small business owners who are struggling to find premises that will let them expand. This building would be ideal for a small-scale food production business, with a shopfront attached. But I'd hope to see a range of different proposals from those interested in leasing or buying the building."
The Anchor Building site was purchased by Council in September 2013 as part of the wider Haven Precinct acquisition. The property is made up of three separate buildings, the earliest of which was constructed in the 1920's.
The façade of the building has heritage status under the Historic Places Trust – Category II and Nelson Resource Management Plan – Class B. The Anchor Building is a heritage-listed building, and this is a unique opportunity to bring it back to life while maintaining and utilising its historic value.
Due to the historic significance of the Anchor Building, respondents must describe how the value of the building will be retained or enhanced, and how their proposal aligns with Council's vision for the Haven Precinct.
Key points:
Tests completed in 2017 found no asbestos in the building
Assessed to have a seismic capacity of 22% NBS in 2015
The building has an approximate footprint of 600m²
The land is held under two titles to make up the combined area of 813m². There are covenants registered on the title, a copy of the titles will be provided.
Registrations of Interest (ROI) are invited from interested parties, and should be sent to Scott Russell in Council's Property Services team, before 13 May 2022.
Email:  property.management@ncc.govt.nz.