The fire risk in your back pocket: how to dispose of lithium-ion batteries
12/10/2021 3:30am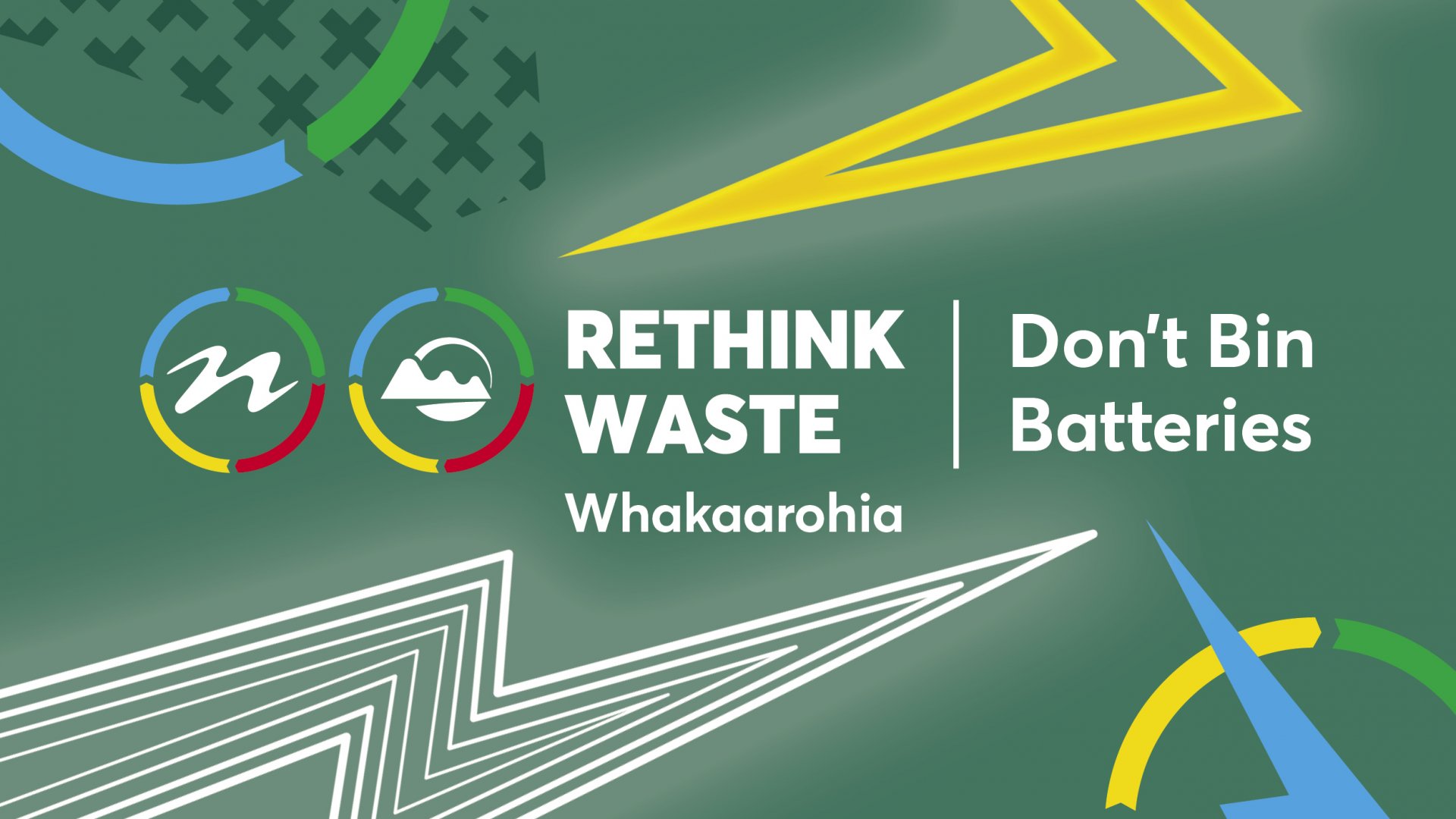 Lithium-ion (LI) batteries, like the ones found in many personal electronic devices including smartphones, contain hazardous materials and are a leading cause of fires in rubbish and recycling trucks and landfills.
In the past 12 months alone, more than 20 fires caused by batteries have been recorded at the Nelson landfill, and at least one battery-related fire was recorded at the Materials Recovery Facility in Richmond.
From 1 November 2021, all items containing a battery will no longer be accepted as refuse at the Nelson Waste Recovery Centre, Tahunanui, and residents will be asked to use safer ways to dispose of batteries and other e-waste.
People can dispose of their batteries, and electronic waste items containing batteries, safely and easily, through Nelson City Council's Rethink Waste programme and other partner programmes. Because it can be hard to tell which batteries are LI and which are everyday household batteries, all single and loose batteries (excluding lead acid/large batteries such as vehicle batteries) can be dropped off free of charge for recycling at the Waste Recovery Centre and Nelson Environment Centre on Vivian Place, and the Nelson City Council Customer Service Centre on Trafalgar Street.
"We already know that batteries should never be placed in recycling bins, but growing evidence shows that batteries must also stay out of rubbish bins altogether," says Infrastructure Committee Chair, Councillor Brian McGurk.
"Batteries may be damaged by being dropped into rubbish bins, or by the crushing action of the refuse hoppers, and this damage only increases the fire risk. This is an unacceptable risk to people's safety."
LI batteries come in a range of sizes from single-use button or coin batteries through to secondary rechargeable cells for a range of devices, including mobile phones, smartwatches and e-cigarettes. These batteries are also used extensively for higher-powered portable applications like power tools, remote-controlled vehicles, bikes and scooters, and even children's toys.

Fires caused by LI batteries are on the increase, and Fire and Emergency New Zealand (FENZ) report a growing trend, responding to an increasing number of household incidents they say could reach as many as 80 per year by 2025, based on the current trajectory.  

FENZ cite some overseas landfill and recycling facility examples in a report released in January 2020. In March 2018, a fire started by a discarded LI battery in a recycling facility in Queens, New York, required 200 firefighters to bring it under control, and an article in USA Today in May 2018 claimed, "Last year, 65% of waste facilities fires in California began with lithium-ion batteries."

Nelson Environment Centre provides a reasonably-priced recycling service for electronic waste and a subsidy from Nelson City Council is available (up to $20 per household or business per year) to assist residents to dispose of e-waste responsibly. E-waste items diverted collected through this programme are either refurbished for reuse or broken down for recycling.

Electronic items such as laptops, tablets, monitors, printers, cameras and accessories (from households and businesses) are accepted free of charge at Noel Leeming in Nelson as part of the national Tech Collect pilot e-waste recycling programme. These items are sent to Auckland to be recycled and achieve at least a 90% material recovery rate.

RE:Mobile drop-off boxes for free mobile phone recycling can be found at Council's Customer Service Centre and Elma Turner Library, as well as 2degrees, Spark or Vodafone retail stores and kiosks, Resene, and Noel Leeming.
More information on how to dispose of e-waste items can be found at nelson.govt.nz/e-waste-recycling