Wall of Remembrance reprinted
18/09/2020 10:30am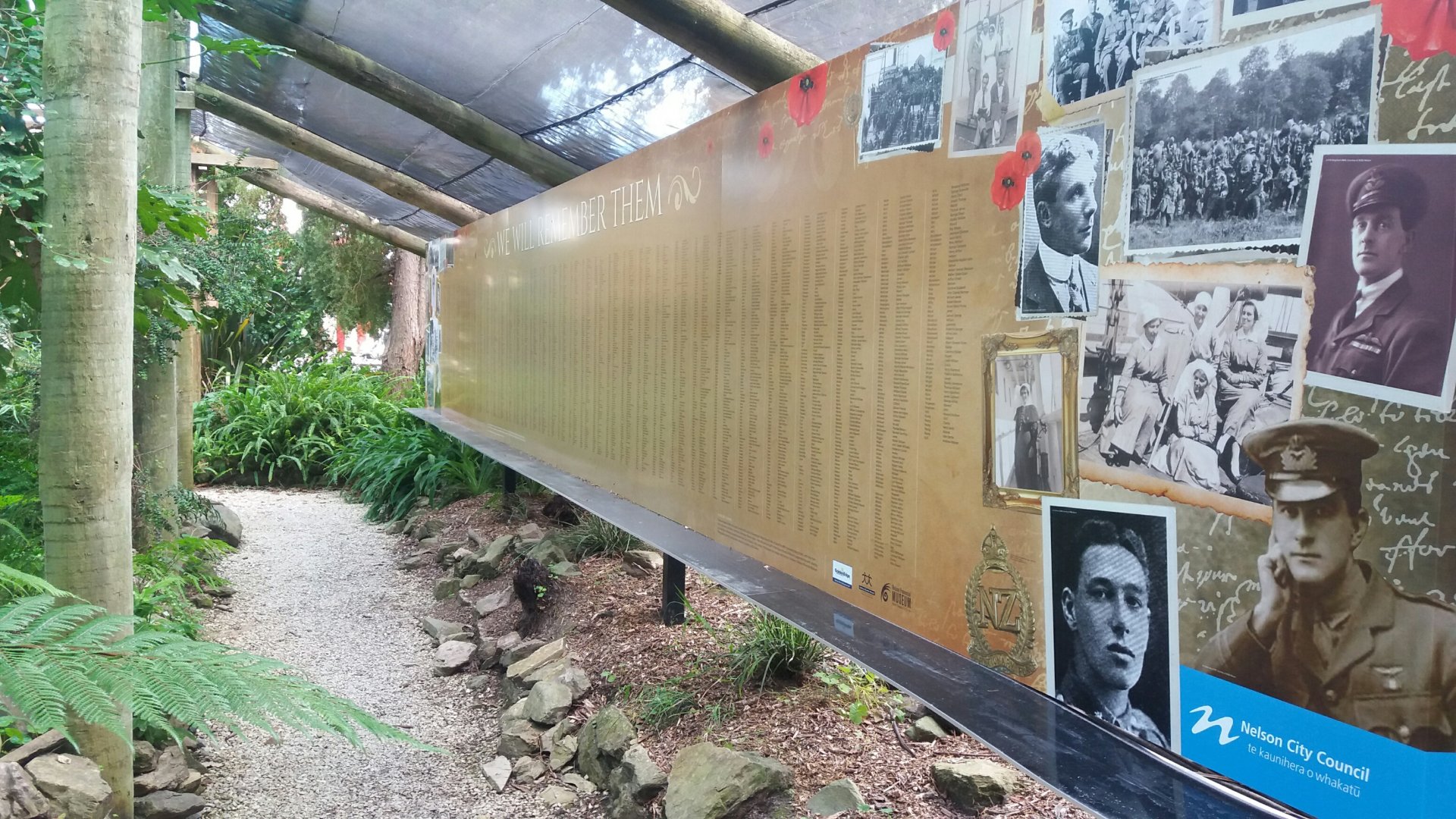 Years of research has resulted in a further 1200 names added to the World War I Wall of Remembrance at Founders Heritage Park.
The Wall, originally a project by the Nelson Provincial Museum to commemorate the WWI centenary in 2014, spent three years at the museum before it was moved to Founders Heritage Park in 2017.
Peter Millward, who was director of the museum when the wall went up, said at that time, people were encouraged to mark the names of their relatives who served, and note any names missing from the Wall. That led to hundreds of new names being added and a project for Mr Millward, who retired from the museum in 2015.

Mr Millward and historian Mike Carnahan, have spent the past five years checking all the additional names, and after a final full cross check during the COVID-19 lockdown, another 1200 were confirmed for the Wall, bringing the total number to 3700 names.

With the help of Murray Sturgeon and Nelson Pine Industries, the Wall of Remembrance has now been reprinted, with the additional names added. The reprinted Wall will be unveiled in an invitation-only ceremony at Founders Heritage Park later this month.

At the same time, the former plaque from the cenotaph in Anzac Park will also be unveiled. The plaque on the cenotaph was replaced in 2018 when, as part of the work Peter and Mike were doing, they discovered it was missing a further 80 names. The addition of the missing names reunited six sets of brothers, who were not commemorated together because they had enlisted from different towns, Peter said.
"Imagine how that would have been for their families, to have one son remembered and not the other."

To preserve the original plaque, it has been mounted beside the Wall of Remembrance with an information panel.

Councillor and Community Services Committee Chair Matt Lawrey said Peter, Mike and the other historians who worked on the project have done something special for the city.

"It's vital that we remember our war dead but it's also important we honour all those who served alongside them
and supported them. They all made huge sacrifices and it's certain that they all suffered in one way or another.

"The wall and all the work that's gone into it recalls for me that great quote by George Santayana; 'Those who cannot remember the past are condemned to repeat it.' Thank you Peter, Mike and others for all your years of work checking and recording the names of Nelsonians who served. Thank you for keeping the tragedy of WWI in our memories. May we never be a part of anything like it ever again."