2021-2031 Long Term Plan - here's what you may have missed
02/06/2021 3:17am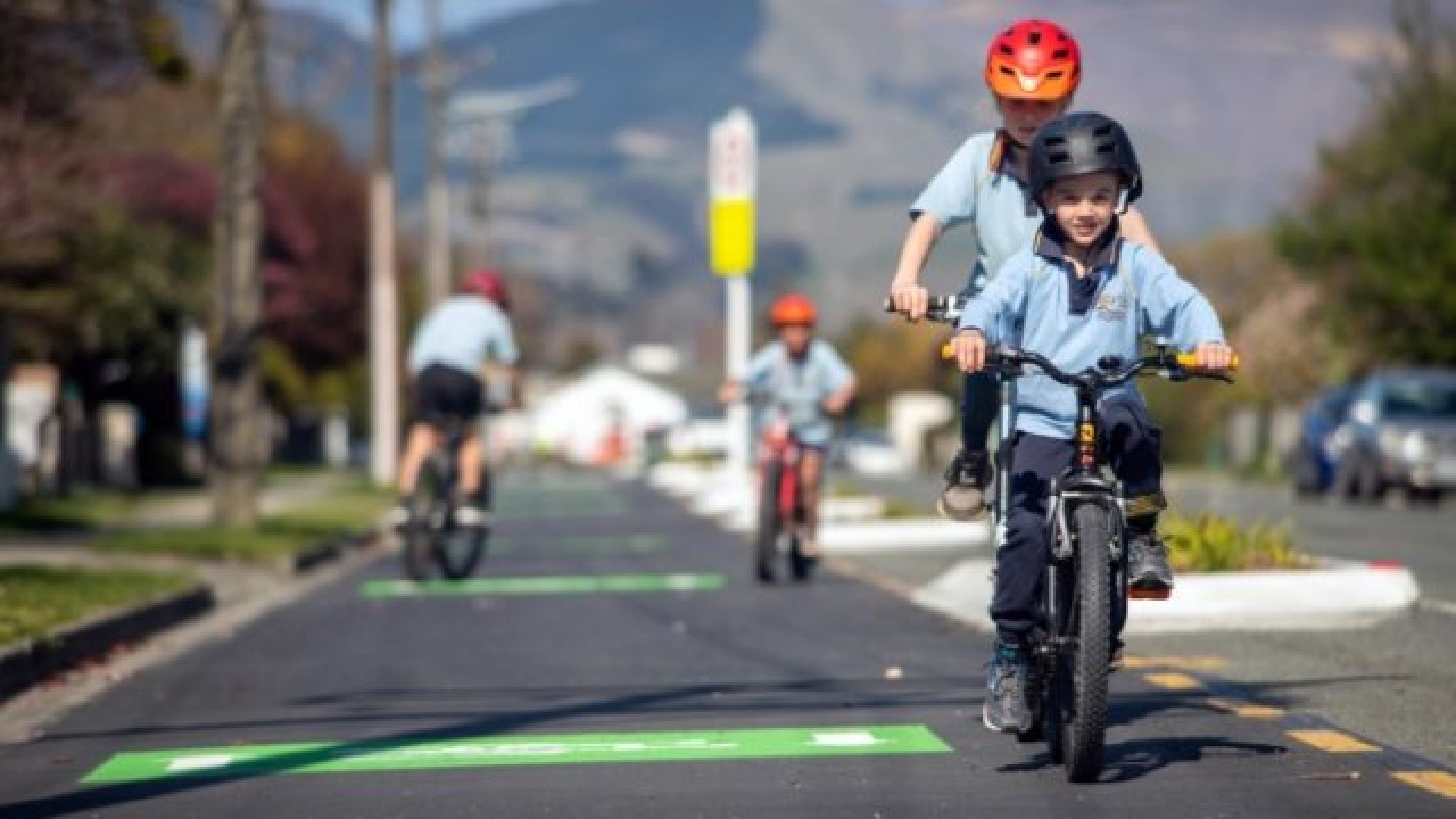 Port and Airport Model
A new company model for Port Nelson and Nelson Airport has been approved.
A majority of councillors supported the proposal for a new company that will serve as a funding vehicle only, granting access to different funding options that would lead to an estimated savings of $900,000 per year.

These savings would ultimately be passed on to the ratepayers of Nelson Tasman and improve the economic wellbeing of Te Tauihu, as the Nelson City Council and Tasman District Council each have a 50% stake in the two companies.

Wastewater
Council voted in favour of additional funding for key upcoming infrastructure projects.
The Awatea Place wastewater pump station upgrade will receive an additional $1.2 million, and an additional $4.3 million will go toward stage 4 of the Saxton Creek upgrade.
The new Awatea Pump Station will be designed to meet the demands of a growing population in the Tahunanui area and will be better equipped to prevent sewer overflows and minimise the impact of wet weather events.
Stage four of the Saxton Creek upgrade is the final stage of the project to mitigate future flood risk of Saxton Creek and help preserve our natural environment.
 
Housing
Affordable housing and intensification is a top priority for Council.

Council has approved an extra $128,000 per year over the next three years for additional resources to help deliver essential housing outcomes.
A lack of affordable housing in Nelson is one of the most significant challenges facing the region. 
The increase in funding in this area will support Council's work to leverage additional housing supply (including affordable housing) and intensification by partnering with government, community housing providers and developers.
 
Nelson Centre of Musical Arts
A new pocket park will increase green space in the CBD.

$25,000 has been approved by Council to go towards the development of a public pocket park at the Nelson Centre of Musical Arts.
The funding is part of Council's strategy to increase green spaces within the City to make Nelson an attractive and vibrant place to work and live.

Cemetery
Plans for a regional cemetery partnership with Tasman District Council have been approved.

Nelson City Council will work with TDC to explore the option of a regional cemetery to build more burial capacity for Te Tau Ihu.
A regional cemetery is considered the most cost-effective and efficient solution for meeting the region's current and forecasted demand.

Mountain Bike Trails
Council approved a reallocation within mountain bike trail capital budgets to provide for additional capital in earlier years and a greater focus on renewals. 
A carry forward of $37,000 was also approved, bringing the year one budget to a total of $202,000.
The economic benefits of mountain biking are significant for the Nelson region in terms of bringing money into the local economy and job creation.
Funding for mountain biking supports the enhancement of the existing trail network and the development of new trails, which will help increase Nelson's profile as a premier mountain biking destination.

Library fees
Late fees for overdue library items will be abolished from 1 July 2021.

The zero overdue fees policy will apply to all late returned library items, including books, DVDs, magazines and other lending items. 
This does not change the existing lost books policy, which comes into effect when the borrowed item is 21 days overdue. There will still be a charge for borrowing DVDs.

The removal of the fees is a step toward making the library more accessible to everyone.
Lost revenue from the removal of fees will be made up in an additional rates contribution of $37,000.
The policy will be reviewed in 12 months, and if required, reported back to Council.

Pole Vaulting
A new pole-vaulting facility at Saxton Field has been given the go-ahead.
Council has agreed to contribute $18,000 toward the cost of the new pole-vaulting facility, with Tasman District Council also contributing $18,000. 
The Top of the South Athletics Charitable Trust will contribute the remainder.

The new facility will provide Nelson Tasman with the capacity to host major athletic events.
Hosting larger events would increase the regional and national profile of Saxton Field and its state-of-the-art facilities, establishing Nelson as a top choice for hosting major athletic events while bringing economic benefits to the region.
 
Sports Fields and Hockey Lights
An additional $10,000 in year one and an additional $50,000 per year thereafter will be allocated for sports field maintenance.
A further $870,000 staggered across the first seven years of the Long Term Plan 2021-2031 has been allocated for projects such as improving sports field lighting, and reconfiguration of the Guppy Park changing rooms.
Council also approved a reallocation of $37,500 within the Saxton Field budgets to upgrade lighting to LED for Saxton Field Hockey to meet television broadcasting standards and improve safety. 
Costs are shared between NCC and TDC, as well as the Nelson Hockey Association.

The maintenance and improvements to these facilities will make them safer and available for use for longer time periods.
 
Transport
Council has brought forward funding to improve public transport services in Nelson.
$670,000 per year originally allocated for year six of the Long Term Plan 2021-31 has been brought forward to year three to improve the frequency and extend the hours of operation of Nelson's public transport service.
An additional $38,000 per year has also been approved to provide the Living Wage for bus drivers over the next ten years, Council is now working with all parties to enable this change.
The additional funding is in line with Council's strategy to promote public transport in Nelson to reduce traffic and carbon emissions. Public transport initiatives in the Long Term Plan are dependent on 51 per cent funding from Waka Kotahi.

Marina
Council has approved $800,000 from years seven and eight of the Long Term Plan for hardstand improvements to be brought forward to year one, to address health, safety and security projects prior to the Marina Masterplan being consulted on.
A Marina Masterplan will be open to public consultation once completed. Further redistribution of the Marina budget may occur, and additional funding may be needed pending the outcome of the final Marina Masterplan.
 
Sea Sports Building
Council has agreed to fund 80 per cent of the cost of a new Sea Sports building with the expectation that users of the building will raise a minimum of 20 per cent of the total construction costs.
The building is dependent on the identification of a suitable site and approval of the Marina Masterplan.

The purpose-built facility would provide increased storage space for sea sport clubs operating out at the Marina.
These clubs have experienced significant growth over the years and have outgrown the current facilities that were built in the 1980s.
 
Project Kōkiri 2
Project Kōkiri is Nelson Tasman's economic response plan to navigate the effects of the COVID-19 pandemic. It is run by the Nelson Regional Development Agency (NRDA).

An additional $350,000 per year, on top of existing funding of $912,000), to the NRDA has been approved for Years 1 to 3 of the Long Term Plan 2021-31 for the implementation of the next phase of Project Kōkiri.
The project's next stage will focus on a collaborative effort to establish a more regenerative and inclusive economy for the Nelson Tasman region.

Wakapuaka Cemetery
Additional funding of $19,000 has been approved to improve the historic Wakapuaka cemetery.

Following a submission from Friends of Wakapuaka Cemetery, projects including extra planting, new interpretation boards, slope mowing, and an improved garage will take place over the next three years.

Brook Valley Holiday Park
Councillors approved up to $510,000 additional capital expenditure for costs related to ensuring compliance with Building Act and Campground Regulations, and to connect long-term occupants to water and wastewater services.
Another $84,000 operational expenditure was approved to continue with the current management model allowing further time to complete compliance with Building Act and Campground Regulations ahead of the creation of a Relocatable Home Park.