A big hello to our library street ambassadors!
09/02/2022 12:36pm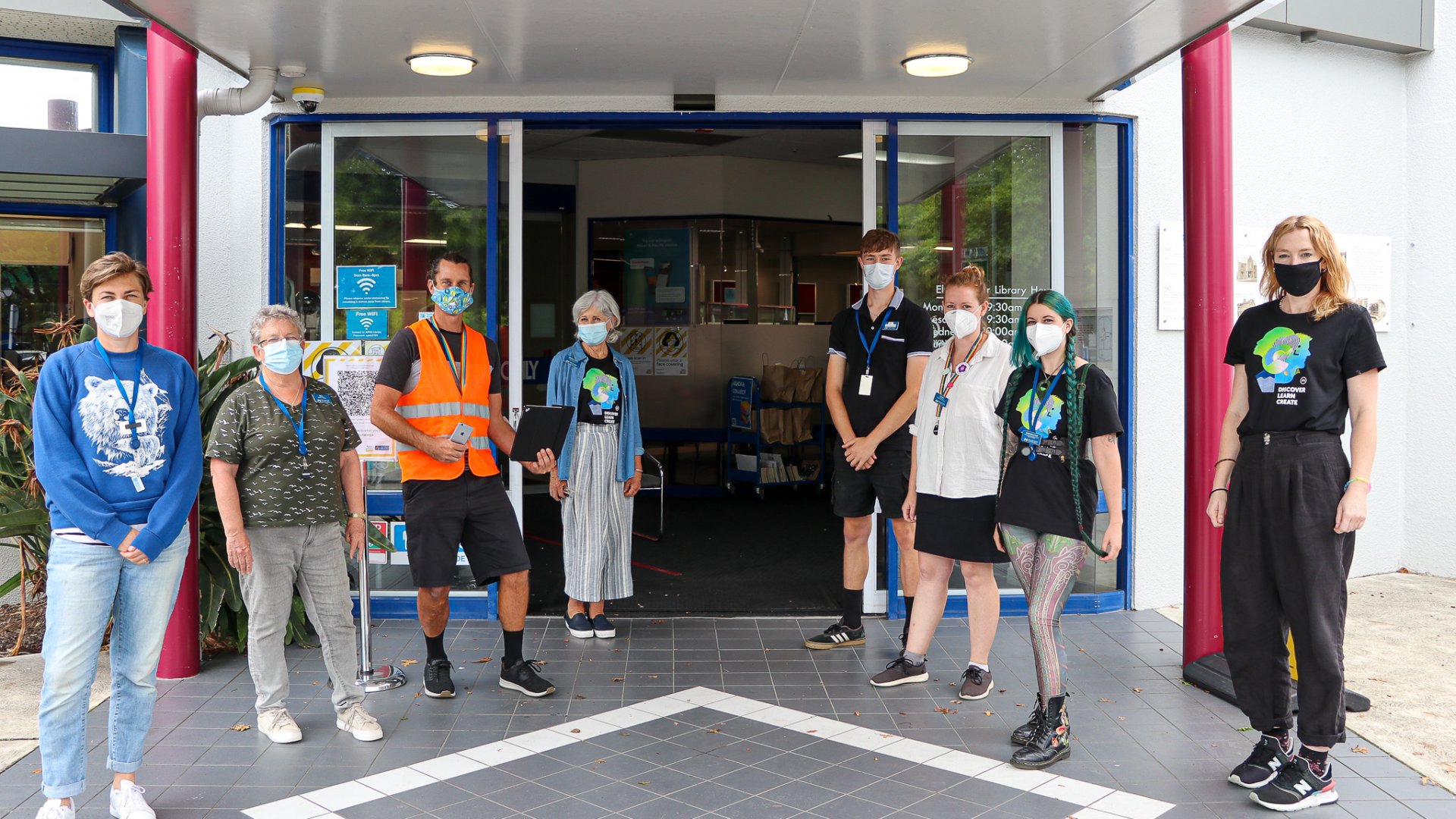 You may have noticed some new friendly faces inside the front entrance of Elma Turner Library recently. Two new Street Ambassadors will be on the door on Fridays 9.30am to 6pm, Saturdays 10am to 4pm and Sundays 1pm to 4pm for the next two months.
Nelson City Council has decided to continue its partnership with the Street Ambassadors who will assist library staff with scanning vaccine passes, answering questions and managing crowd flow.
What are Street Ambassadors? They are members of the community trained in youth work, de-escalation and first aid, and work in pairs to engage with locals and visitors in a positive way, helping Council to ensure people can use the library while feeling they are in a safe environment.

"We had Street Ambassadors assisting at the entrance of Elma Turner Library in December 2021 and the feedback we got was that they were an engaging, fun and reassuring presence," says Incident Management Team lead Alec Louverdis.

"It's great that they are once again able to support our hardworking library staff at this time."

Street Ambassador Paul McConachie says a big part of the role is to help ensure the first interaction people have when visiting the library is a positive one.

"It puts people in a good frame of mind and reassures them that their safety needs are being looked after by Council.

"While we're trained in de-escalation and refocussing techniques, most of our work comes down to simply being kind, respectful and a good person."

Paul says the rewarding nature of the work keeps Street Ambassadors coming back.

"We come from a range of backgrounds — some of us are youth workers, social workers or counsellors, others are students — but we come back season after season because it's so rewarding to connect with people in this way."