A statement on Matariki Fireworks 2022
02/06/2022 1:19am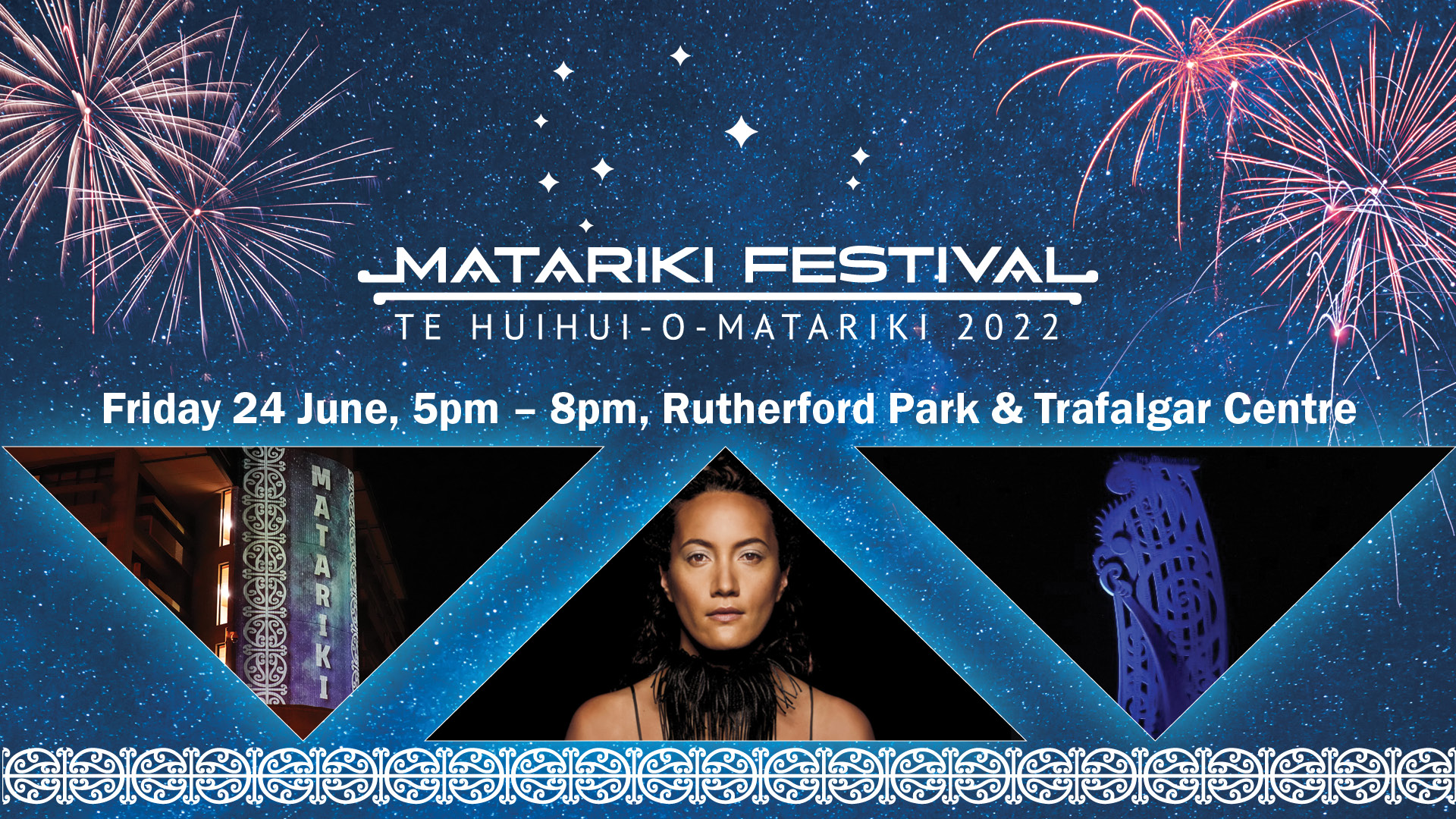 Nelson City Council supports two annual fireworks events. These are held on New Year's Eve and now at our annual Te Huihui-o-Matariki event to celebrate the Māori New Year.
Our Te Huihui-o-Matariki event is a special time of whanaungatanga (connections with each other) and celebration for our entire community.
The event is run in partnership with local iwi and event partners including Te Tauihu o te Waka a Māui Māori Cultural Council and Te Tauihu Māori Business Network.
Local iwi and kaumātua of Whakatū Nelson are kept informed of the details of our Matariki Festival and are supportive of the event. No objections or concerns have been received about the inclusion of fireworks over the past four years. Together with local iwi and kaumatua, we will consider the recent discussions about the place of fireworks at future Matariki celebrations. This will not affect our scheduled Matariki fireworks on 24 June 2022.
Kaihautū, Manager Māori Partnerships, Pania Lee says Council is proud of the role of Te Huihui-o-Matariki in lifting the spirits of our community.
"This year will be bigger than ever and the first major event for the region since the lifting of COVID-19 restrictions. The growth of the event reflects our community's desire to embrace the spirit of Matariki." 
To learn more about the Matariki Festival, Te Huihui-o-Matariki 2022 visit www.shape.nelson.govt.nz/matariki-festival-2022.