Best Little Woodshed 2019 winners
21/03/2019 9:00am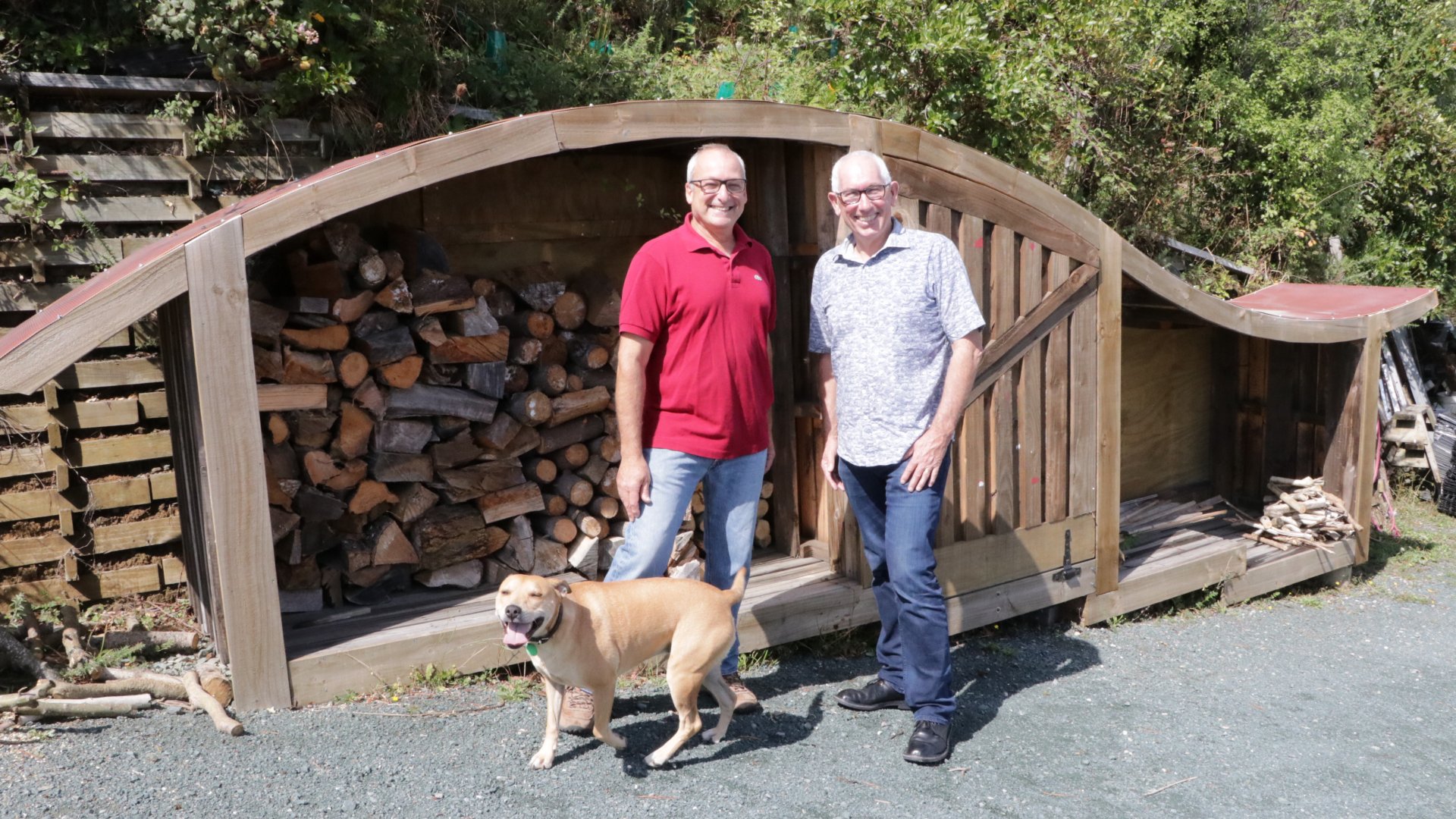 This year's Best Little Woodshed competition saw judges, Councillor Brian McGurk and Eco-home Advisor Richard Popenhagen, looking for woodsheds that met criteria for design, function and flair.
Woodsheds were judged on:
• Cover to keep the rain off
• Airflow to the sides
• Wood up off the ground
• Use of recycled materials
• Innovation of design and material use
• Practicality/ease of use
• Aesthetics.
The judges visited a shortlist of five woodsheds and whittled them down to three outstanding sheds, which each receive a voucher for a cord of firewood.

• First: Avner and Emanuel Nahmias – this father and son team built a beautiful shed that steps down their drive with a curved roof. The uniquely designed shed is made entirely from recycled materials and is close to the house for easy access with the wheelbarrow.  

• Second: Kati Doehring's woodburner is not just a heater, it's a way of life. Every spare corner of Kati's outdoor space is put to use for seasoning, drying and storing wood, with a main storage shed plus drying spaces under the eaves around the house. The wood is moved into the main storage space once dry, and she uses a moisture meter to ensure she's burning dry wood.

• Third: Damon Moore built a three bay woodshed to match his house. The bays separate the wood into hard, medium and starter wood, and there is good airflow under the floor. The shed uses some recycled materials, is well designed, solidly built and very close to the house for ease of access. It's a good complement to the look of the house. 

The Facebook People's Choice prize of a woodburner check and flue clean was won by Avner and Emanuel Nahmias, as their curved roof shed proved very popular with 180 likes.