Boil water notice issued
31/05/2022 5:00pm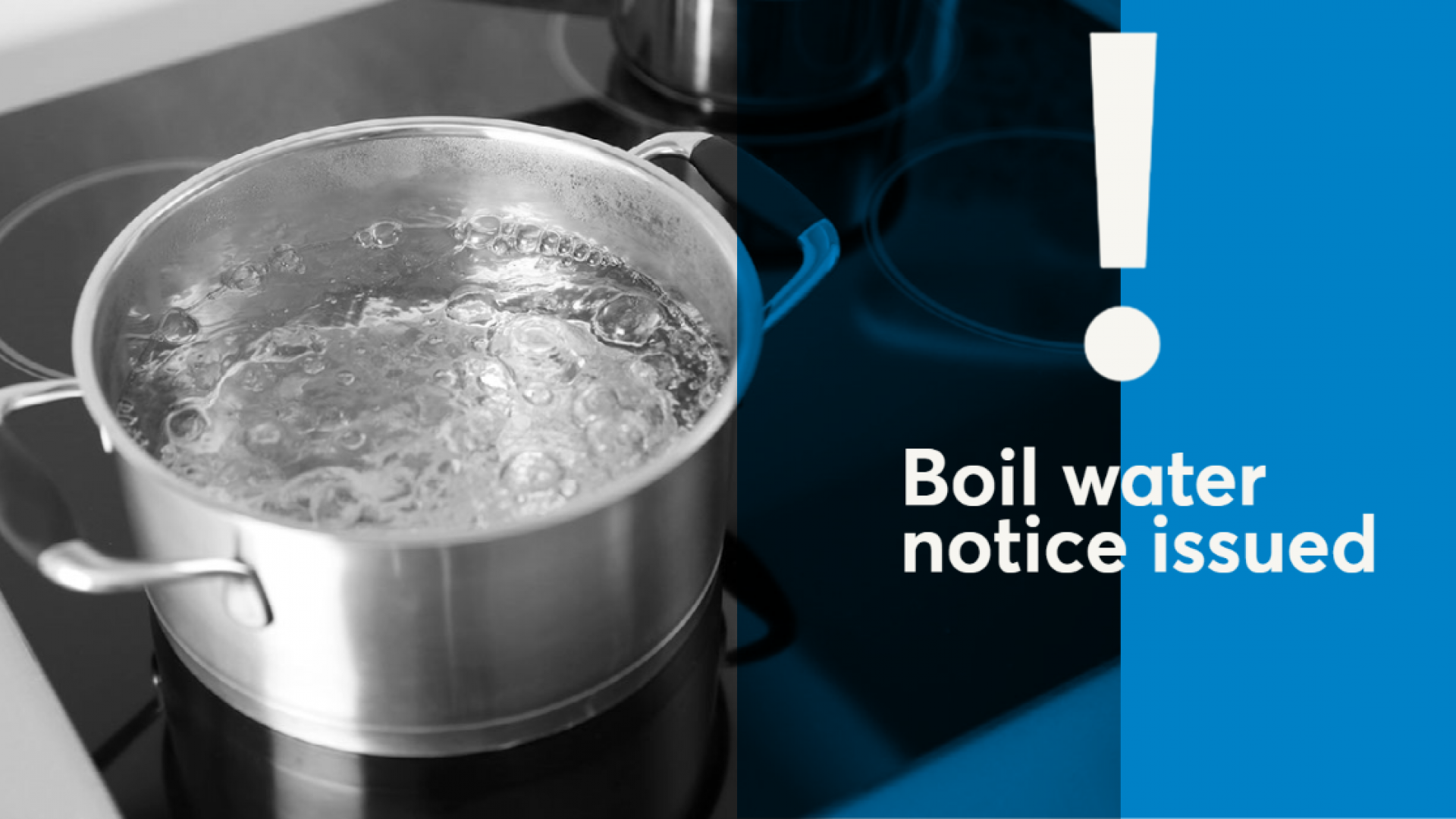 Update: boil water notice extended as a precautionary measure. More information here: our.nelson.govt.nz/stories/boil-water-notice-update.
Council received notification this afternoon, 31 May, that drinking water quality results for properties on Vista Drive, Bills Drive, Bishopdale Avenue, Marie Place, and Potteries Way in Bishopdale, and Springlea Heights, Devenish Place, Komako Way, Koura Road, Bristol Lane, and 40 Frenchay Place in Springlea exceeded the requirements of the Drinking Water Standards for New Zealand for e-coli. Nelmac is delivering letters to affected properties.
These results are highly unexpected, as the Nelson drinking water supply is treated at the Water Treatment Plant using ultra filtration membranes and the water reticulation is chlorinated for added protection.
However, following discussions with Taumata Arowai (Drinking Water Regulator) and Nelson Marlborough District Health Board, the Council took a precautionary measure of issuing a boil water notice for this area. This notice effects approximately 171 properties.
Residents have been advised to use boiled water for drinking, preparing food, cooking, making up infant formula, handwashing, and cleaning teeth.
More information on what should be boiled and other forms of treatment can be found on the Taumata Arowai website at https://buff.ly/3x2wd0c.
It is expected that this notice will be in place for a minimum of 24 hours, however, Council will notify residents via a letter drop when the water is again safe for consumption.
Once the boil water notice is lifted, it is recommended you run your taps with cold water for five minutes and flush any appliances. If you've been away during the notice, run your taps for 15 minutes to clear old water.