Bullets & Balls Building: Solving two problems with one well-designed building
28/07/2021 8:49am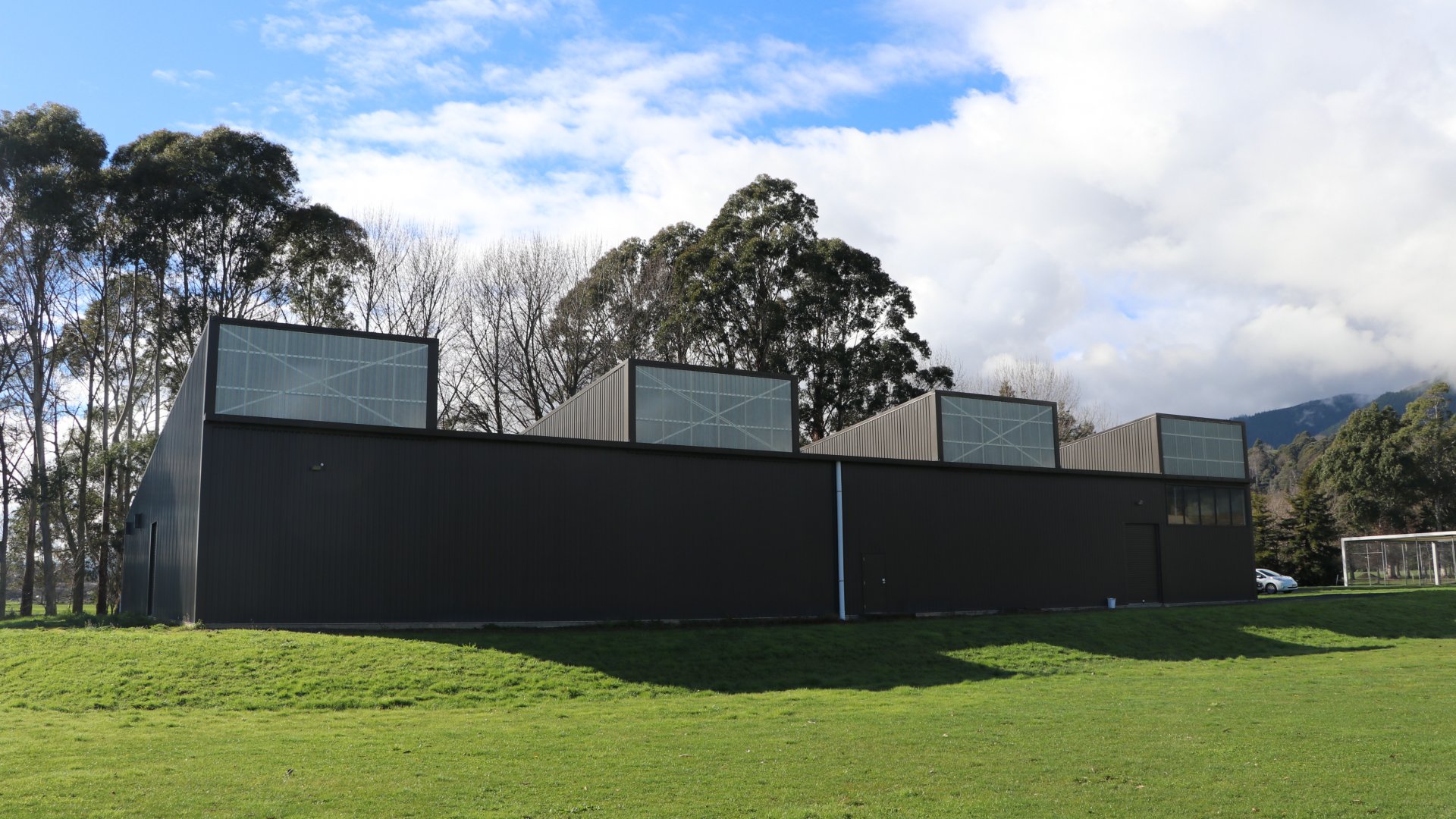 Depending on your interests, you might visit the Bullets & Balls building at Saxton Field to fine tune your cover drive or work on your sharpshooting skills.
The award-winning building houses both a modern indoor cricket training facility and a target shooting range. It is an example of how Nelson City Council can enable the creation of a purpose-built shared space for two different community groups.
Andrew Irving of Irving Smith Architects, who designed this unique building, says it utilises simple solutions to meet the different needs of two different sports clubs.

"Cricket requires a naturally lit space, with volume to accommodate protective nets. Rifle shooting [needs] a dark, low space, with reinforcement to side and rear walls.

"The challenge of this project was to find a suitable construction method that realised the required space for an extremely tight budget. This took us down the road of a proprietary system usually used for garages and industrial buildings, where opposing garage doors ventilate the cricket facility, and south facing dormers admit daylight.

"We had to find a way to add enough design to elevate the shed system without losing the simplicity of its construction or the benefit of its low construction cost," Andrew says.

Council assisted the clubs by securing $258,000 of the funding for the building from the Lottery Grants Board and a further $50,000 worth of funding from the New Zealand Community Trust on behalf of the Rifle Club.

Initial plans began when the Nelson Cricket Club approached Gibbons Construction to build a new indoor practice facility, that could also accommodate national and international teams playing at Saxton Oval. 
Simultaneously, the Smallbore Rifle Club needed to relocate from its facility on Para Para Road.

Completed as a joint venture between Irving Smith Architects and Gibbons Construction, the building provided a cost-effective solution for the two clubs, creating 1,200 square metres of enclosed space for less than $800 per square metre. 
The modern facility, which was gifted to Council on completion, was featured in several architectural publications and won the NZIA Nelson Marlborough Architecture Award for Public Architecture. It was also a finalist for the New Zealand Architecture Awards for Public Architecture. 
Both clubs have reported a steady increase in interest, user numbers and membership since the new building came into use, and the cricket facility has been acknowledged as one of the best indoor cricket training facilities in New Zealand, enabling Nelson to host international cricket matches. 
Nelson Cricket Operations Manager Tim Murdoch says the addition of the indoor training facility is an "outstanding asset" not just for cricket but for the community as well.

"Nelson Cricket enjoyed a very positive working relationship with Nelson City Council throughout the planning process and construction phases of the project. All parties understood the value and benefit of the building to the community, which added to the impressive array of sporting fields and facilities already located within Saxton Oval."

Andrew Irving echoed Tim's sentiments. 
"Architects love a shed, and this is one we're really pleased with and proud of. The real triumph is a community asset, fit for purpose, with a little bit of design charm within budget."