Calling all creative people…
09/07/2018 2:38pm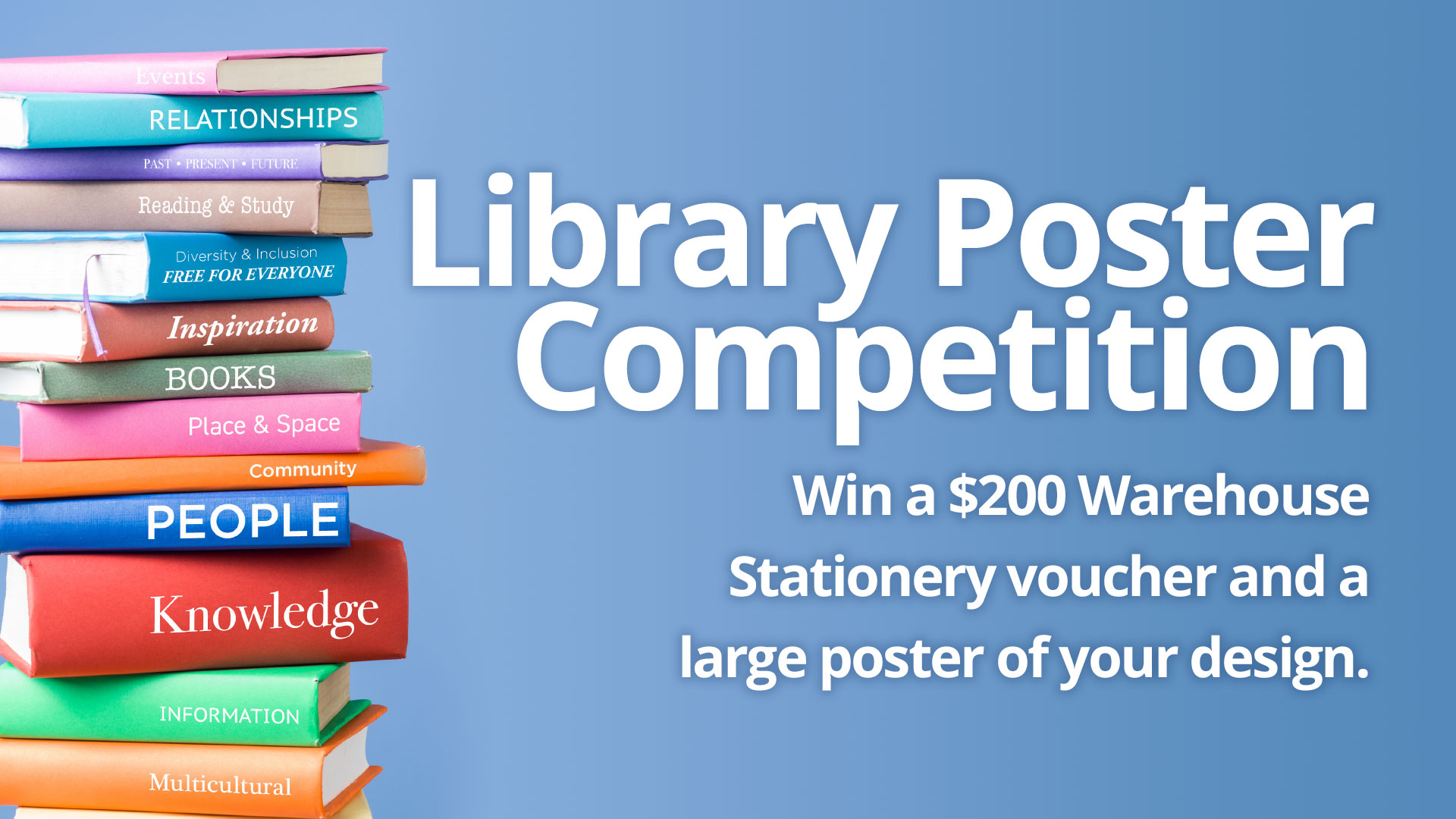 Design a poster and you could win a $200 Warehouse Stationery voucher!
We would like to invite you to design a poster that tells us what you love about your library. From the benefits of reading to the welcome feeling you get when walking through the doors, what is it that makes the library important to you?
Three designs will be selected for display at the Elma Turner Library. The artists will receive a $200 Warehouse Stationery voucher in addition to a large poster of their design.
Entry forms are available at any of our libraries, or on our website. The competition closes 6pm on Sunday 5 August 2018.