Celebrating Nelson's artistic community through the Art Flags Project
23/06/2020 5:33am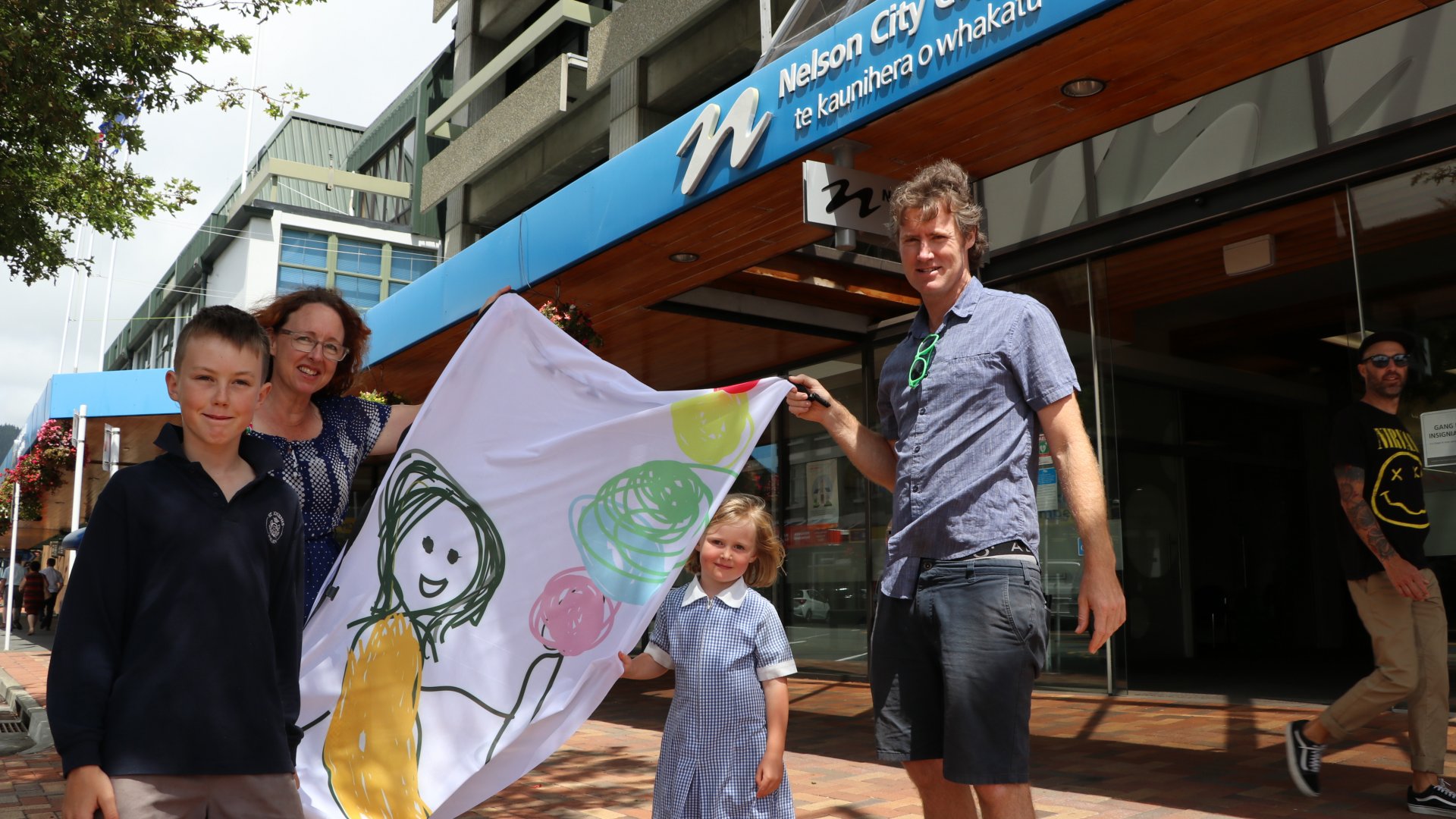 For five-year-old Jeanie Hicks, Nelson is an ice cream cone, piled high with her favourite flavours, on a hot summer's day.
While for 75-year-old Blake Twigden, an oystercatcher with the harbour and colourful yachts is his typical image of the city. 
These works of art are two of 88 unique art flags designed by locals to fly along Nelson's city centre streets as part of the Art Flags Project.

A collaboration between the Nelson City Council and Arts Council Nelson, 529 artworks were submitted to the project, from which a final 88 were chosen by Council's art selection panel and Iwi advisers. 
They've been flying high since February, but we thought it was time to showcase the flags and the talented artists behind them through Nelson City Council's Instagram channel. 
Over the next six weeks we will be profiling two flags a day. 
So, find out more about the flags and the story behind the designs and let us know what your favourite flag is on the Nelson City Council Instagram and Nelson City Council Facebook account: @nelsoncitycouncil