Councillor's Comment: The decade of change in Nelson
02/06/2021 3:38am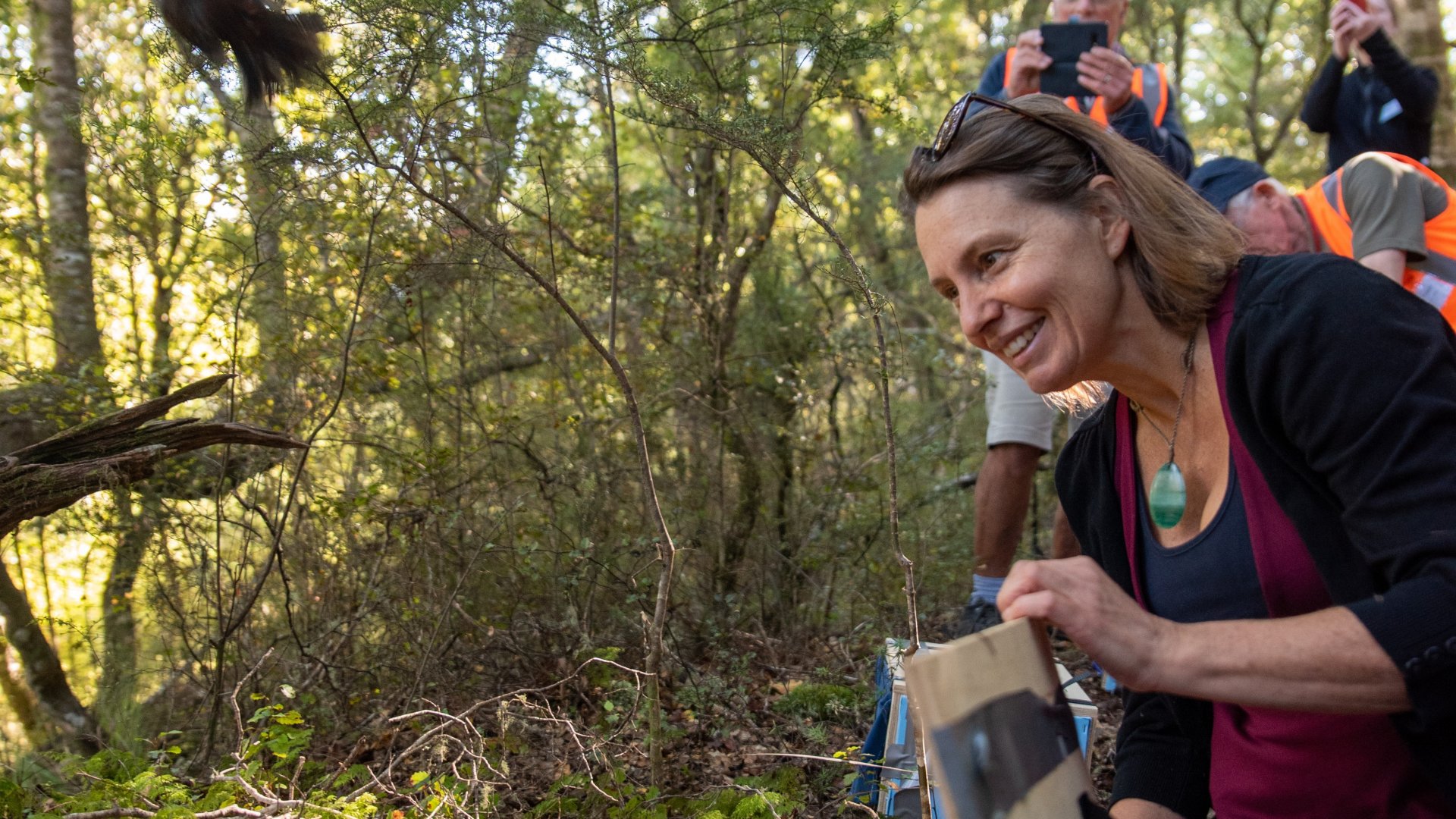 Having just completed my fourth Long Term Plan deliberations at Council, I have been reflecting on the past decade and my experiences striving to create positive change writes Councillor Kate Fulton.
There have been many obstacles and setbacks. I have learned to be more patient. 
I have also learned tenacity requires perseverance, passion and the courage to stay true to having your voice heard, while remaining open and respectful towards those with differing views.
These past few months I have felt jubilant about our successes and excited for our future. 
It appears there has been a paradigm shift and 2021 feels like the start of a new decade when our hard work is coming to fruition. I have some highlights to share.

In April, I participated in the first release of a reintroduced species into the Brook Waimārama Sanctuary. Forty South Island Tīeke (Saddleback) were translocated from Motuara Island in the Marlborough Sounds. 
For 12 years I have supported the Sanctuary to realise this dream. This is an absolute highlight of my time on Council.
I have always passionately advocated for the inclusion of Māori at our governance table. 
In 2011, we were successful in voting to establish a Māori ward. However, to my dismay, a petition was signed and a referendum held. 
Ten years later, the legislation that existed to maintain this colonial power structure has been dismantled. 
It was an honour to vote on this decision again, restoring the mana of our iwi, who have waited far too long to participate in our local government decision making processes.
Declaring a climate emergency two years ago set the scene for the most important issue of our time to sit at the centre of our decision making. 
When thinking about solutions, we need new ways of thinking about our future economy. 
Project Kōkiri creates opportunities to consider new regenerative economic narratives, which embrace environmental restoration, care for our societal wellbeing and a zero carbon future.

After many years of waiting for the outcomes of the Nelson Future Access Project, we are now able to progress Rocks Road Walkway and Cycleway. 
It is reassuring to observe Waka Kotahi prioritising emissions reductions when considering our region's future transport solutions.

Finally, I'm extraordinarily excited about the proposed Library and Climatorium, and Science and Innovation Precincts. 
These are intergenerational investments promoting the values of curiosity, creativity and life-long learning.
Collectively, they will create many opportunities to grow regional prosperity, which celebrates our kiwi ingenuity and knowledge potential.