Count kererū and help us double the numbers!
18/09/2019 9:15am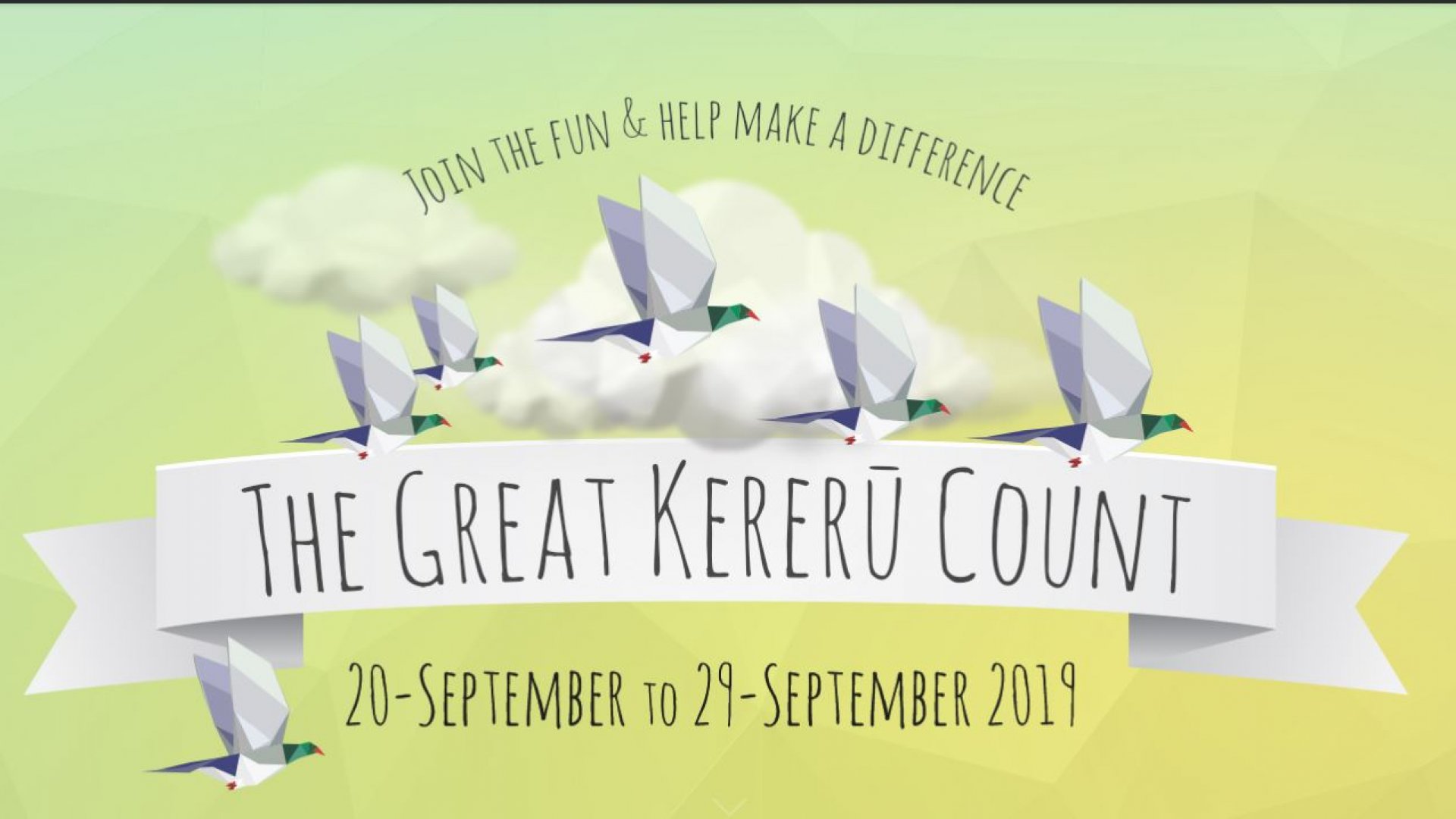 The Great Kererū Count is on again, from 20 – 29 September 2019.

Have you seen kererū in Nelson? The map below shows recorded sightings of kererū in the Nelson region taken during the Great Kererū Count over the last few years. The number of people taking part in the Great Kererū Count is growing each year.  This year we want to double the number of observations! Last year there were 200 observations of a total of 400 kereru – let's make it 400 observations this year and see how many kererū we can count. 
Your observations will help us fill in the gaps, to see where kererū are (and are not) in Nelson, and how their numbers are changing every year.
How can you help?
Sometime between 20 and 29 September spend between five and 30 minutes looking for kererū at any spot in Nelson, and record any kererū you see (including if you see no kererū as we need that information as well).  Then go to greatkererucount.nz/how-to-count to get your observations into us. The orange dots on the map show where kererū have been observed previously in Nelson.  You can do as many observations as you want through the week, in one spot or at different sites, and also record any casual sightings of these birds, when you are out and about, in the same way.
 
Why should you help ?
Kererū are protected birds and endemic to New Zealand, and we know their numbers have fallen from the numbers reported 50-100 years ago. The Great Kererū Count is the only centralised data gathered to monitor the overall national trends of this significant bird.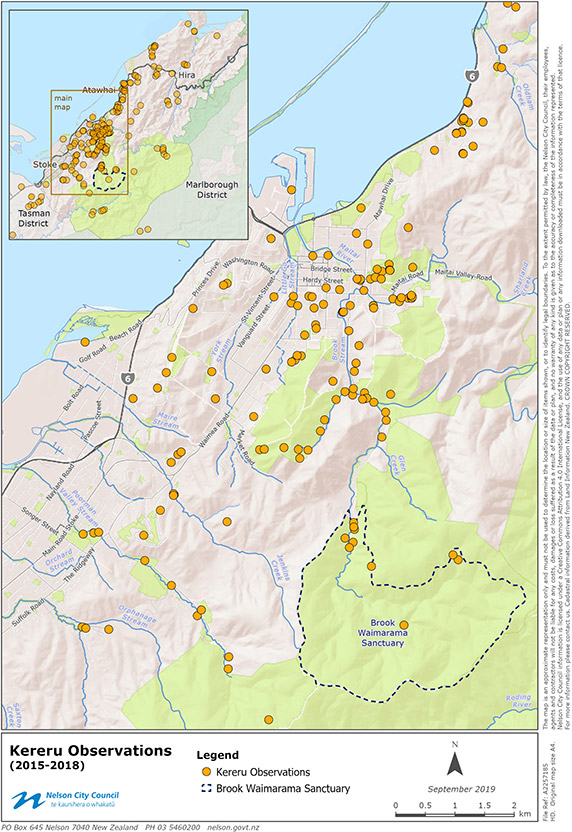 Kereru are well placed to benefit from community efforts to restore habitat and trap predators as part of the Nelson Halo project. The Nelson Halo is an area of predator control and habitat enhancement surrounding the Brook Waimarama Sanctuary to provide a safe haven for wildlife.
By taking part in the Great Kererū Count, you'll be contributing to our understanding of how their numbers are changing over time and how effective community predator control efforts are in the Halo.
These birds are an integral part of our ecosystem as they are the only native bird that can spread the larger fruit of native trees like tawa and matai.

What else can you do?
This year, New Zealand's native forest has experienced an epic mast season on a scale not seen since 1971. Normal fruiting of larger podocarps is normally staggered across years, but this year we have seen almost every large podocarp fruit all at the same time which is unprecedented. Tawa, rimu, kahikatea, totara, miro, hinau have all fruited at the same time which means a huge bounty for kererū – but unfortunately, it will also mean an explosion in pest numbers – mice, rats and stoats and that is bad news for fledgling kererū.
If you can help this year, get a backyard trap going, or join a trapping group to help control these pests so our kererū and other native birds can survive. For info on pest trapping go to Predator Free New Zealand.
For more info and to take part in the count, go to the Great Kererū Count website.