COVID-19: Nelson City Council Alert Level 3 FAQs for the community
30/04/2020 1:03pm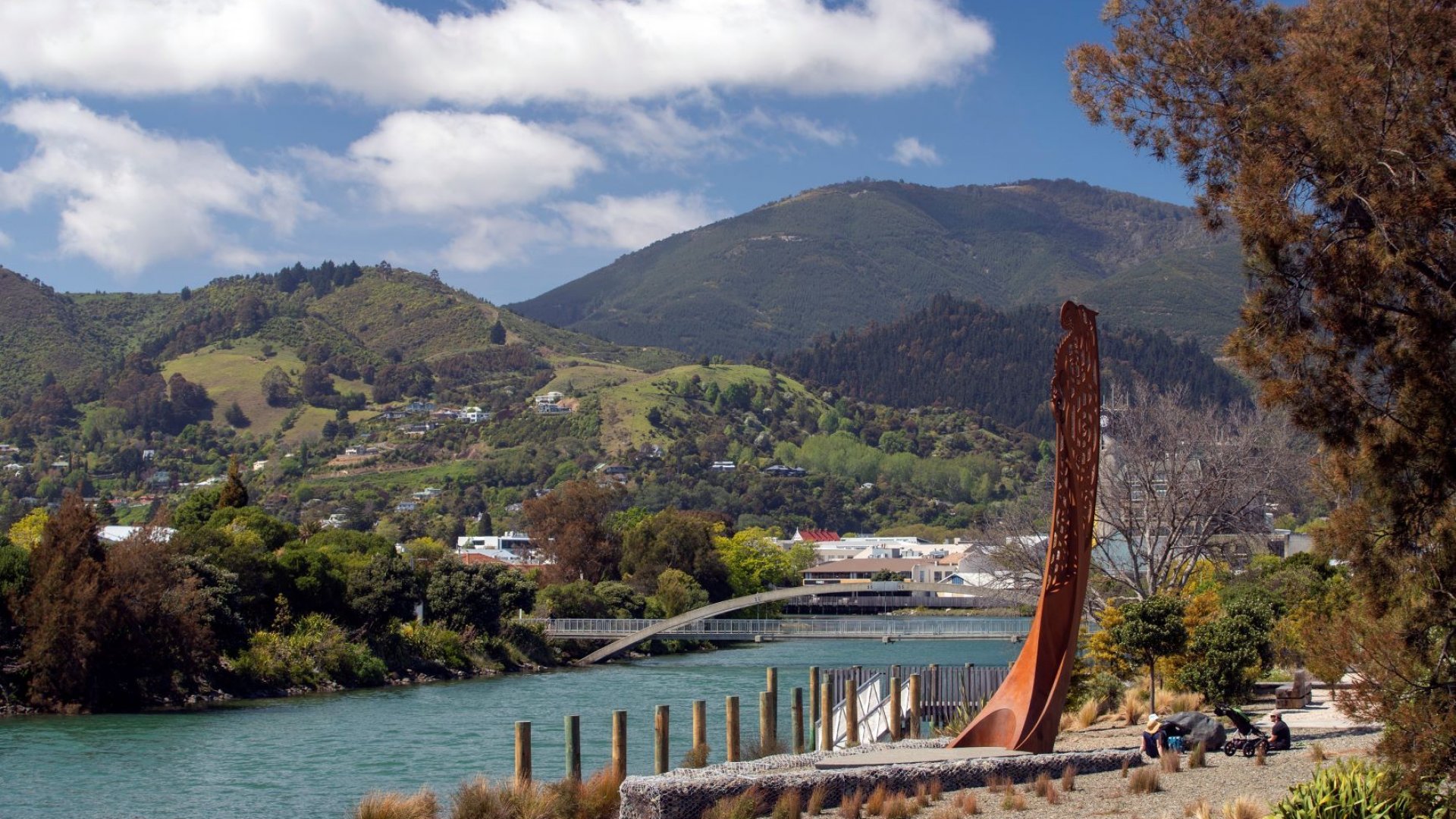 Alert Level 3 still has significant restrictions on our day-to-day lives. The risk of COVID-19 has diminished, but not gone away.
What is COVID-19 (novel coronavirus)?
COVID-19 is a new virus that can affect your lungs and airways. It's caused by a type of coronavirus. There are simple steps you can take to protect you, your family and whānau. 
Everything you need to know about COVID-19 is available on the covid19.govt.nz website.
What Alert Level is New Zealand at, and what does this mean?
New Zealand has a four-level COVID-19 alert system that specifies public health and social measures to be taken against COVID-19.
At 11.59pm Monday, April 27, New Zealand moved to Alert Level 3: Restrict. This will stay in effect for at least two weeks.
- People are instructed to stay home, in their bubble, other than for essential personal movement. If you are not at work, school, exercising or accessing permitted services, then you must be at home, the same as at level 4.
- Physical distancing of two metres outside home (including on public transport), or one metre in controlled environments like schools and workplaces.
- Bubbles must stay within their immediate household bubble, but can expand this to reconnect with close family / whanau, or bring in caregivers, or support isolated people. This extended bubble should remain exclusive.
- Schools (years 1 to 10) and Early Childhood Education centres can safely open, but will have limited capacity. Children should learn at home if possible.
- People must work from home unless that is not possible.
- Businesses can open premises, but cannot physically interact with customers.
- Low-risk local recreation activities are allowed.
- Public venues remain closed (e.g. libraries, museums, cinemas, food courts, gyms, pools, playgrounds, markets).
- Gatherings of up to 10 people are allowed but only for wedding services, funerals and tangihanga. Physical distancing and public health measures must be maintained.
- Healthcare services use virtual, non-contact consultations where possible.
- Inter-regional travel is highly limited (e.g. for essential workers, with limited exemptions for others).
- People at high risk of severe Illness (older people and those with existing medical conditions) are encouraged to stay at home where possible, and take additional precautions when leaving home. They may choose to work. 
- If you are sick, stay at home and quickly seek advice from your GP or Healthline about getting a test. There is no stigma to COVID-19. We will only be successful if everyone is willing to play their part in finding it wherever it is.
What is Nelson City Council doing in response to COVID-19?
• All Council's indoor community facilities remain closed. This includes our three libraries and all our community centres, swimming pools and venues including Saxton Pavilion and Oval, Trafalgar Centre, Greenmeadows, Broadgreen House and Isel House.
• The Customer Service Centre at Civic House is closed. Staff are working remotely and only accepting calls and emails – 03 546 0200 or email
enquiry@ncc.govt.nz
.
• Council's community playgrounds and exercising equipment are closed. While we know there is a need for the community to get fresh air and exercise, keeping the equipment sanitised is not possible and the risk of passing on the virus is too high.
• Council's public toilets are open but the public is advised to only use these in an emergency. If it becomes difficult for our staff to keep the toilets cleaned to a sufficiently high standard, or if there is any risk to cleaning staff, public toilets will close.
• Nelson City Council has set up a hotline for people with urgent welfare needs. If someone has an urgent need for food or essential supplies, they can call 0800 50 50 75 and press 1 for Nelson City Council or 2 for Tasman District Council. The service is for those who do not have friends, family or neighbours who can provide assistance. 
See this Our Nelson story
for more information
• Many contractors will be able to return to work and will be working under Alert Level Three COVID-19 health and safety plans.
• Construction projects at Saxton Creek, Isel Park/Main Road Stoke culvert, the Annesbrook Drive Watermain Renewal, Paddy's Knob and the Tahunanui shared path will recommence.
• Building inspections, environmental monitoring and public contact roles such as dog control will be carried out according to the Alert Level 3 requirements. These tasks will be done remotely or virtually where possible.
• Ratepayers who are worried about being able to pay their rates bill, can contact Council via our Customer Service Centre (03-546 0200) to work out a manageable payment plan.
 The inner-city speed limit will be lowered from 50km/h to 30km/h from 9 May 2020.
Council has waived the rent for hospitality and tourism tenants who lease property from Council for three months, beginning in April. Those with community leases will also benefit automatically from the rent holiday. There is no expectation of repayment.
• Hospitality businesses have been given a three-month holiday from paying their Outdoor Dining Licenses, beginning in April.
Council's Essential Services:

Refuse Services: Recycling and refuse collection will continue to operate as at Alert Level 4 – this means everything is collected as usual but recycling will go to landfill as the regional recycling sorting facility is still not able to be opened, as it is not fully automated.
The public are asked not to overfill bags and not to put their refuse or recycling kerbside until collection day. Tissues and medical waste should be put in a separate bag before going in the main bag or refuse bin.

Glass will still continue to be collected and dispatched for recycling in Auckland.

The transfer station at Pascoe Street is open for its usual operating hours from 28 April for greenwaste and refuse only. The free recycling drop-off is closed. Payments are Eftpos only, so cash is not permitted. Access to the station is operating on a one-in-one-out basis, so queues of around an hour are possible. For that reason, consider how necessary your trip is and whether your waste can wait. Please remain in your car while waiting. Giving some personal details to aid contact tracing is a condition of entry. Staff are maintaining physical distancing rules, so will not be in a position to offer customers any assistance.

Please note:
- The Nelson Environment Centre Reuse Shop remains closed.
- No hazardous disposal service is available during Alert Level Three.
- No tyres will be accepted during Alert Level Three.
- Commercial scrap metal only.
- No public use of restrooms at any time.

Parks, mountain bike trails and exercise:

Mountain biking is now permitted on all trails on Nelson City Council-owned land, including the Coppermine Trails. Trails on Tasman District Council owned land are also open to mountain biking. The Kaiteriteri Mountain Bike Park will also be opening access to some trails, more information is available on their website.
 
Ngāti Koata have opened a limited area of their forestry land for access to riders with a valid permit. Riders will be able to access the Fireball skid, and ride Firball, IV Line and Hulk'n Hogan trails. All other Ngāti Koata areas will remain closed to all recreation, which includes the back (Maitai) side of the Codgers area and all of Sharlands. These areas will be patrolled.

Ngāti Koata land permits are available here: www.tasmanpine.co.nz/permit-forms. Nelson Mountain Bike Club members are permitted riders as long as they have proof of their current membership.

Cycling New Zealand recommends mountain bikers only ride trails graded 1 – 3 for difficulty during this time. For more information about the mountain bike trails, see this Our Nelson story.

Gates to car parks at Saxton Field, Trafalgar Park, Banford Park and Tahunanui Beach Reserve have reopened.

Playgrounds, skate parks and water fountains remain closed.

Please also avoid using any picnic tables and park benches, as any touching of surfaces can spread the virus.

At Alert Level 3 you can do activities that are local, which you can do safely, and which do not involve interacting with other people, or equipment touched by other people. You should go to your nearest beach or park, not your favourite one. Staying overnight at a bach or holiday home is not permitted.
Stick to low-risk activities – no activities you have not tried before or are inexperienced in.

Allowed: Swimming, surfing, kayaking, canoeing, rowing, windsurfing and paddle boarding, but stay close to shore. Biking, including riding on easy, local mountain bike tracks is allowed.
Non-commercial fishing is allowed from the shore only.
Not allowed: Team sports or team training, boating, sailing and jet skis.
Guidelines are being developed for hunting.

All public aquatic facilities and gyms are closed, playgrounds remain closed.
See here for a table of activities under each alert level.

Using your vehicle should be minimised. If you need to drive for recreation, you should drive as short a distance as you can, and still do the activity. You must stay local.
Your nearest recreational area could mean travelling to a neighbouring region if you live on a regional boundary, as long as this is still local and a close distance to your home. You can do recreational activities by yourself or with people from your extended bubble.
Does my dog need to stay in my 'bubble'?
Yes. While dogs are very unlikely to contract COVID-19, they can carry it about with them on their fur if someone touches them. 
Likewise, bringing your own doggy-doo bag from home eliminates the need for touching a bag dispenser and further reduces the risk of transmitting the virus. 
The Ministry for Primary Industries and Companion Animals NZ have created a guide to walking your dog. 

Public Transport: 
All public transport services contracted to Council are fare-free. This ensures free public transport for workers in essential services, and to the general public requiring access to essential services. This will remain active until June 30, but will be reviewed before that if alert levels drop to 1 or 2. Nelson's buses are operating on a reduced timetable but travel has been opened up to include those going to work and school, as well as essential workers and people accessing essential services. Physical distancing of 2m should be maintained on public transport. If physical distancing cannot be maintained at peak times, Council can deploy extra buses. The COVID-19 timetable is available here.

The Marina:
Businesses at the Marina will reopen and so will the Marina Hardstand, but customers must contact the Marina if they want a brief visit to check their boat. The Marina boat ramp is closed as boats are not allowed to be used under Alert level 3.

Where in Nelson can I get tested?
Community Based Assessment Centres (CBAC) have been set up for Covid-19 testing throughout the region.
The centres are free and anyone with COVID-19 symptoms is asked to contact a CBAC on 0800 358 4636 or attend a centre directly for screening, assessment and if needed, testing.
This is especially important for those residing with large groups, be it a large family or in a hostel or apartment block.
COVID-19 symptoms include;
-Fever (temperature of 38 degrees Celsius or more)
-Cough
-Shortness of breath or trouble breathing
-A sore throat
-Sneezing and a running/dripping nose
-Temporary loss of smell
Anyone who is immunocompromised is asked to go to the emergency department at Nelson Hospital instead of a CBAC for assessment.
Travellers who have arrived back in the country after April 10 will be screened for COVID-19 (see Travel, above).

Anyone else who thinks they may need to get tested is asked to phone their GP or Healthline on 0800 358 5453 first, to see if they should attend a centre for assessment.

There are testing centres at:
• Nelson: The former Suburban Club building, 168 Tahunanui Drive and Toi Toi (Victory) Square in the porta-cabin on the Toi Toi St side of the square.
Staff at the Toi Toi CBAC can also connect people to welfare support: Accommodation, food, personal and whānau safety, financial and social support.
• Motueka: Bridge club room on Tudor Street
Testing involves a swab (sample) taken from your nose and sent to a laboratory.
If you are tested, it is very important that you stay in careful isolation at home and follow the physical distancing rules.
You will be called on the phone with the test results, usually within 48 hours.
For more information about the centres and the testing process, see the Nelson Marlborough District Health Board website.

Personal movement:
Under Alert Level 3 we must continue to stay in our household bubbles whenever we are not at work, school, accessing permitted services or exercising.

People must stay within their immediate household bubble, but can expand this to reconnect with close family/whānau, bring in caregivers, or support isolated people.
It's important to protect your bubble once it's been extended. Keep your bubble exclusive and only include people where it will keep you, and them, safe and well. If anyone within your bubble feels unwell, they should self-isolate from everyone else within your bubble.  

If you were in the wrong place when the restrictions came into place, and need to get home, you can now move throughout New Zealand to do so. You can only move once, and in one direction.
People over 70 and other higher-risk groups have the same rights as everyone else to go to work, to exercise and to access essential services like supermarkets and banks.

While the basic rules under Alert Level 3 are the same for everybody, people over 70 and people with specific health conditions need to be especially careful.

Reporting breaches:
If you have concerns about any breaches of the Alert Level 3 criteria, you can report it to police online at 105.police.govt.nz. 
You can also call 105, but be aware the lines may be busy. Reports will be prioritised based on risk.

Travel: New Zealand citizens from the Cook Islands, Niue or Tokelau can travel domestically within New Zealand in order to connect to flights home.

Travel is still restricted, and is only allowed for permitted movement in your local area – e.g. for going to work or school, accessing permitted services, or getting exercise.

Public transport will still be available. You can use it to travel to work or school, but be aware there will be limited capacity. You should sit 2 metres away from other people on public transport.

Regional travel is allowed for permitted movement, with some exceptions. Regions are defined as the 16 Civil Defence Emergency Management Groups, for example Southland, Nelson Tasman, Bay of Plenty, or Northland.

Detailed information about travel and transport is available on the Ministry of Transport website.
Detailed table about the settings at each Alert Level [PDF, 1.7 MB]

Other travel, eg holidays, should not be undertaken.

At-risk people:
People at higher-risk of severe illness - older people, or those with underlying medical conditions - are encouraged to stay home where possible, and take additional precautions when leaving home, like avoiding supermarkets, or touching any surfaces. 
Consider getting others to deliver your supermarket shop, or ordering online.

People over 70 and other higher-risk groups have the same rights as everyone else to go to work, to exercise and to access essential services like supermarkets and banks.

While the basic rules under Alert Level 3 are the same for everybody, people over 70 and people with specific health conditions need to be especially careful.

If you are at risk, talk to your employer and agree on work and leave arrangements. The COVID-19 Leave Support Scheme has been expanded to all businesses, organisations, and self-employed people.
If they decide to stay at home, and cannot work from home, they should agree with their employer what their leave and pay arrangements will be.

Workers and businesses:
Most, but not all businesses can open under Alert Level 3. They must take health measures to keep their workers safe.
- Workers must work from home if they can
- Workplaces must operate safely – keeping one metre between workers, recording who is working together, limiting interaction between groups of workers, disinfecting surfaces, and maintaining high hygiene standards
- Retail and hospitality businesses can only open for delivery and contactless pre-ordered pick up – customers cannot enter stores. Your customers can pay online, over the phone or in a contactless way. Delivery or pick-up must also be contactless.
- Supermarkets, dairies and petrol stations can continue to allow customers into their stores, with the same restrictions and measures in place as Alert Level 4
- If your business requires close physical contact, it can't operate.
- Businesses cannot offer services which involve face-to-face contact or sustained close contact (e.g. hairdressing, massage, house cleaning, or door-to-door salespeople)
- Other in-home services can be delivered if it is safe to do so (like tradespeople for repairs or installations) – keep two metre separation from those in the house
- If you used PPE in your business before COVID-19, then keep using it in the same way. If you didn't use PPE in your business before COVID-19, you don't need it now. This is advice for retailers, manufacturers and the service industries. Different advice applies to essential healthcare workers, border agencies, courts and tribunal staff, first responders and corrections staff.

Visit health.govt.nz for more advice

Basic hygiene measures must be maintained. Physical distancing, hand washing and regularly cleaning surfaces. Workers must stay home if they are sick.
Information on workplace operations at different COVID-19 alert levels
WorkSafe information about transitioning from Alert Level 4
Education:
Under Alert Level 3 Early Learning/Education Centres and schools are able to open for children up to and including year 10, with appropriate public health measures in place. All young people in years 11-13 will continue to learn at home.
Schools and Early Learning/Education Centres will contact parents as they work through their plans for re-opening.

Attendance is voluntary. It will take at least a week for schools and Early Learning Services to get ready to open after the change to Alert Level 3.

Where possible, students should remain at home, connected to distance learning. Where parents or caregivers need to, they can send their children to school. Schools will be a safe place for children to go to learn if their parents need to return to work, or children cannot learn at a distance. Children who are able to, should remain home and learn via distance.

Home-based early learning services can resume up to the maximum number of licensed children of four, including the educators own children, provided public health requirements are met.

Play centres and play groups will be closed.

Personal Protective Equipment (PPE) like gloves and masks are not necessary for a school environment. Children, young people and staff who are at greater risk are encouraged to stay at home. Any child, young person or staff member who is sick should remain at home.

Most tertiary education will be through distance learning. Tertiary education facilities may open for limited activities involving small stable groups (up to 10 people who do not change).
Campus research that can't be done off campus such as lab work, and practical hands on learning, such as trades courses, where the learning can happen in small groups with appropriate physical distancing. Courses where close contact is unavoidable will remain online only.