Discover Nelson's edible walks
29/04/2019 1:54am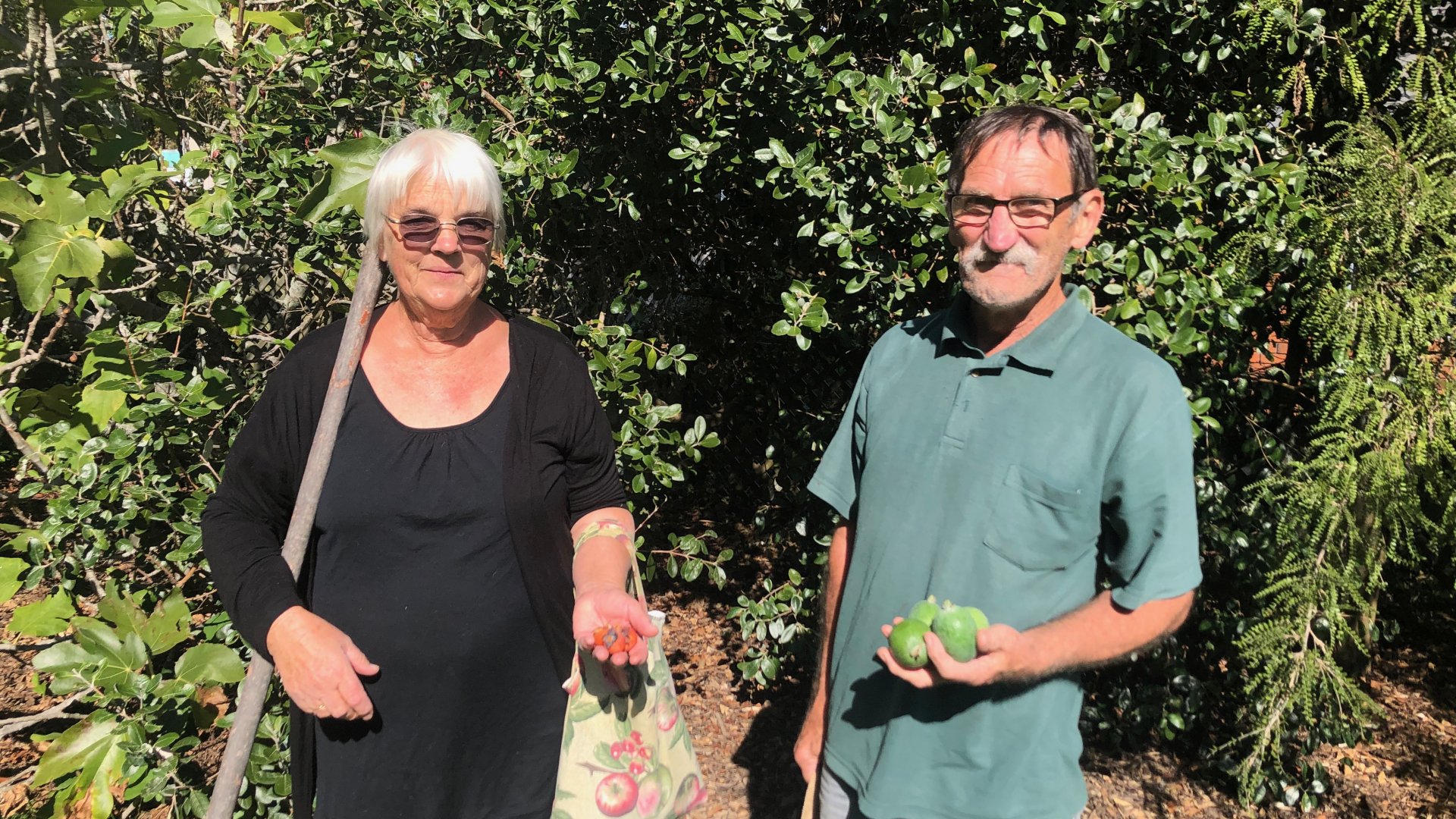 With feijoa season upon us, why not go on one of Nelson's edible walks?
Nelson residents Mark and Caryl Moorhouse love "foraging" and have been making the most of the fruit trees in Stoke.
They picked some feijoas and persimmons for themselves recently, while they have previously made jam from quinces they have gathered.

"For us, it is quite close to where we live," Caryl says.

"It's nice to be able to just go for a little walk, especially on a nice day and there's something that we can take home and enjoy."

"There's plenty of fruit and things through here that I never realised had been planted."

Council started planting fruit trees around the city's parks and reserves 25 years ago, with more recent plantings in Stoke along Orphanage Stream, Orchard Stream, Main Road Stoke and the Railway Reserve.

"Council's provided well for the foragers," Mark says.
"They have done very well and it's much appreciated," Caryl says.
There are 40 parks with fruit trees in them throughout Nelson, with the largest planting in the Ranui Reserve, following the 2008 storm event.

The range of fruit and nut trees and herbs in Nelson includes apples, feijoas, figs, hazelnuts, olives, pears, persimmons and rosemary, with maps for some edible walks available on Council's website.

The maps will guide you on a series of walks to fruit trees you are welcome to pick from as open orchards, as well as giving you some great insights into heritage attractions around the city, along with useful information on when to pick the fruit.

So, if you are after a fun family activity, why not go on an edible walk?

Remember the food is there to share, so just take ripe fruit and please leave enough for others too.