Do you have practical skills you would be happy to share?
29/06/2021 11:36am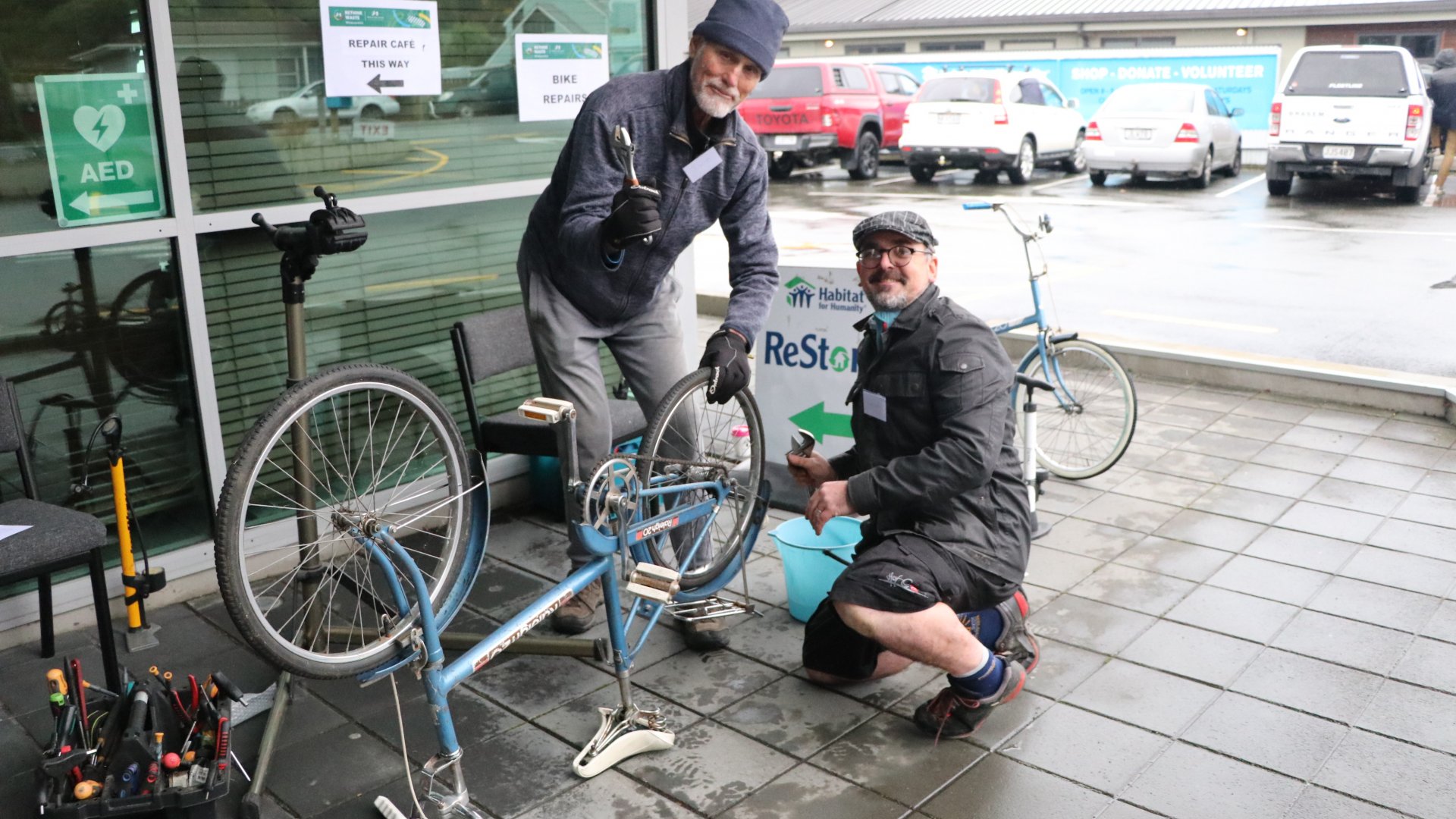 Repair Cafés are community events which match people who have broken household items with skilled volunteers who like fixing things.
These events are becoming increasingly popular, including a regular café hosted by St Stephens Church at Habitat for Humanity, and larger events such as the successful Fix-It Saturday held on Saturday 29 May. 
More repair cafes are planned over the coming months, including several being organised by the Nelson Tasman Climate Forum. This will give people further opportunities to give a new lease of life to items that might otherwise end up in the landfill.
Repair Café organisers looking for people with the following skills: sewing, knitting and craft repairs, leather stitching, minor electrical repairs, tag and test, wooden toys, bicycle repairs, knife sharpening, garden tool cleaning and maintenance, furniture and wooden items. 
If you are able to help with repairs of items like these and would enjoy working with people to restore their broken items, please get in touch. 
For more information or to add your name to our database of volunteers contact Cally Budenberg-Stockdale on 022 40 60 206.
Upcoming repair cafe dates are:
17 July
21 August
18 September
The cafes typically last three or four hours and the aim is to transfer some skills so that people are better able to repair their items in future. Volunteers are not expected to provide repair materials.
More information about these events is available on the
Nelson City Council website.