Ensuring a safe home for Nelson's penguins with the help of Mena, the penguin-sniffing dog
22/10/2020 4:04pm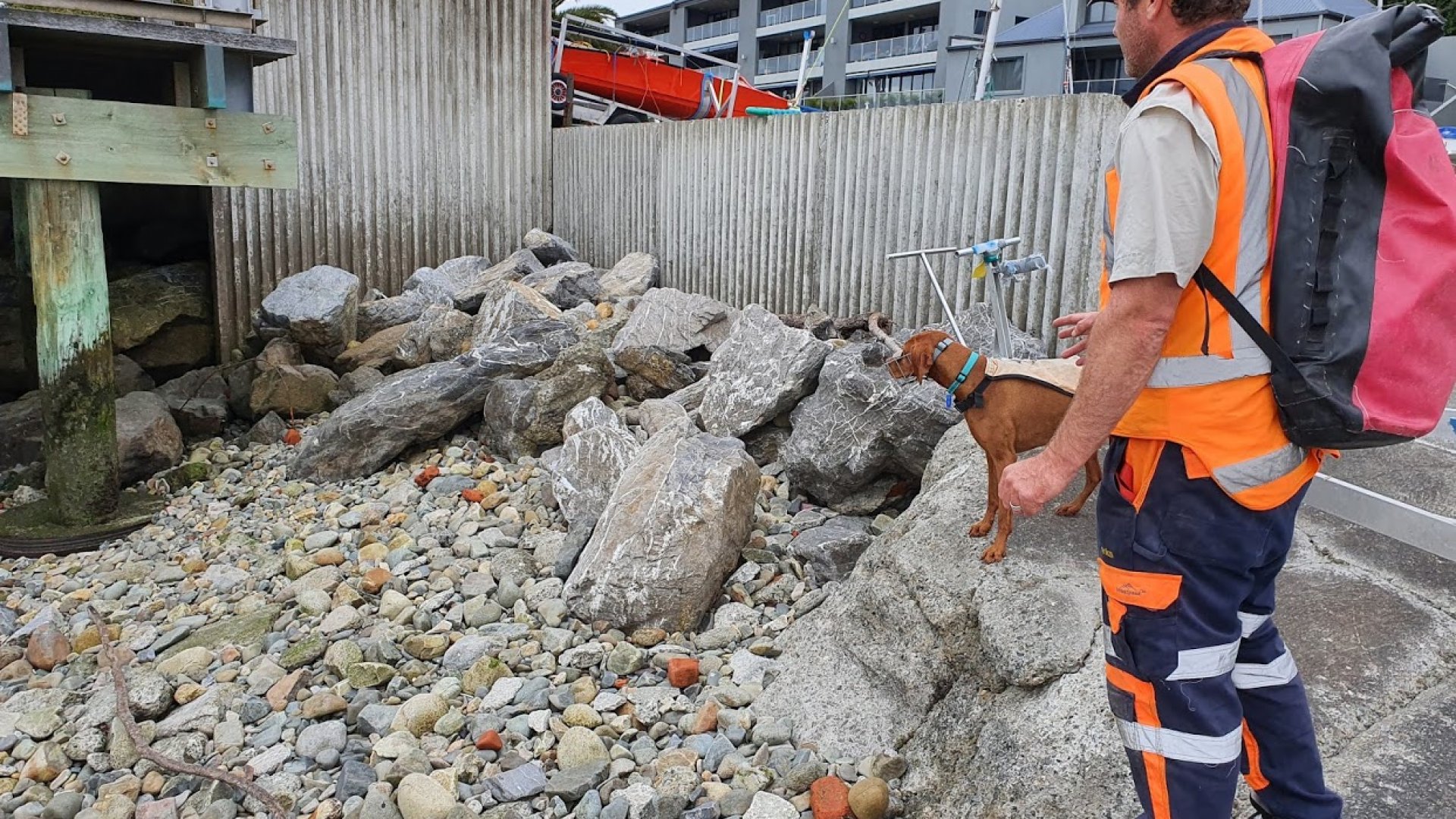 Penguin sightings along Rocks Road aren't very common, but when Mena the penguin-sniffing dog is on the case, there's nowhere they can hide.
Nelson City Council called upon the help of Kaikoura Ocean Research Institute's Alastair Judkins and his penguin-sniffing dog Mena earlier this month.  Video footage taken during recent stormwater pipe investigations at the beach end of Rocks Road had identified that a penguin was possibly nesting in one of the culverts.
Judkins and Mena were called in to investigate, and on Saturday 17 October they discovered a penguin in a pipe at the Port end of Rocks Road, and evidence of penguin activity in two culverts at the beach end.

The two culverts will now be re-monitored with CCTV to ensure there are no penguins nesting there. The penguin in the pipe was noted but does not require rehoming as it is already located in a safe area where there are nesting boxes established.
The work is part of the Tahunanui Catchment Infrastructure Upgrade investigations, which will include a plan on locating and safely rehoming penguins found in culverts requiring work along the Rocks Road area.