Fabulous Founders Book Fair a best seller
27/06/2018 3:11am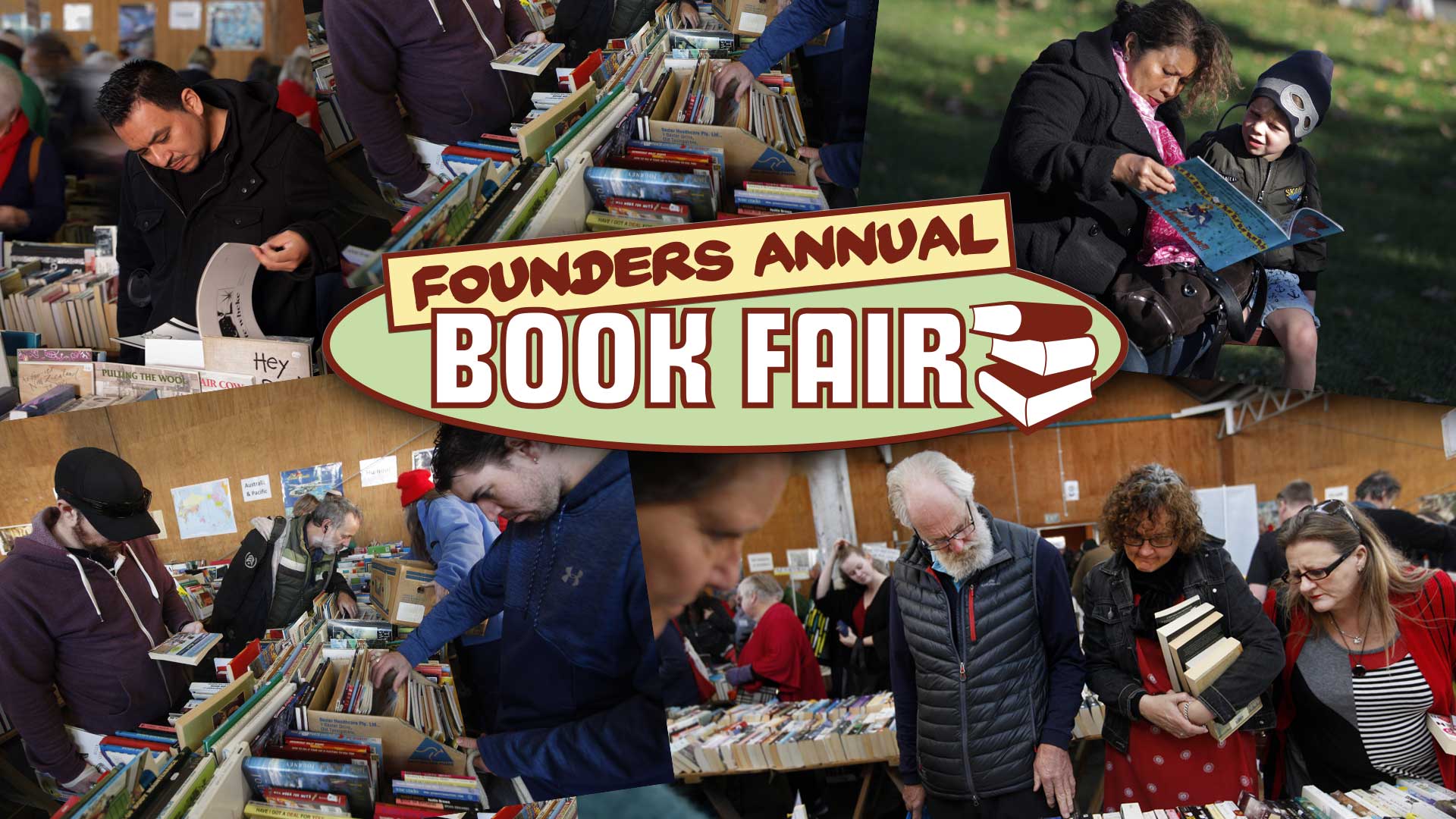 The popularity of this mammoth second-hand book sale continues to exceed expectations with more than $140,000 raised over the nine-day event in June.
An estimated 12,000 people visited the Book Fair and, like previous years, people were queuing to get in the doors on opening day! Booklovers travelled from far and wide, with a group visiting from Greymouth especially to buy children's books and others coming from Wellington and Blenheim.
Congratulations and a big thank you to all the volunteers. This event wouldn't be the success that it is without the dedication of a group of volunteers who work throughout the year to sort and price books, and the extra volunteers who come on board for the fair. 
The Book Fair also relies on the generosity of the community to donate books and purchase books during the nine-day sale. Founders Book Fair is the major fundraiser for Founders Heritage Park, the popular Nelson City Council-owned facility, with all profits going towards developments at the park.

The event raised more than $135,000 in 2017, and these funds have been used to enhance displays at Founders Heritage Park. The finishing touches are just being added to a new display on the Universal Woodworking and Turning Company, named after an original business on Vanguard Street, which was famous for Vosper chairs. The display celebrates early furniture making in Nelson. 
Wi-Fi has been installed in the park, which is part of the Nelson City Free Wi-Fi network and can be enjoyed by visitors and people hiring venues. The kitchen in the Jaycee Room is also being refurbished and accessible toilets built with the proceeds of last year's event.

Founders Book Fair runs annually from Queen's Birthday weekend through to the following Sunday. Books can be dropped off to the windmill seven days a week from 10am – 4.30pm throughout the year. Nelson City Council appreciates your support.