Goddess of Flight finds new home
09/10/2019 2:45am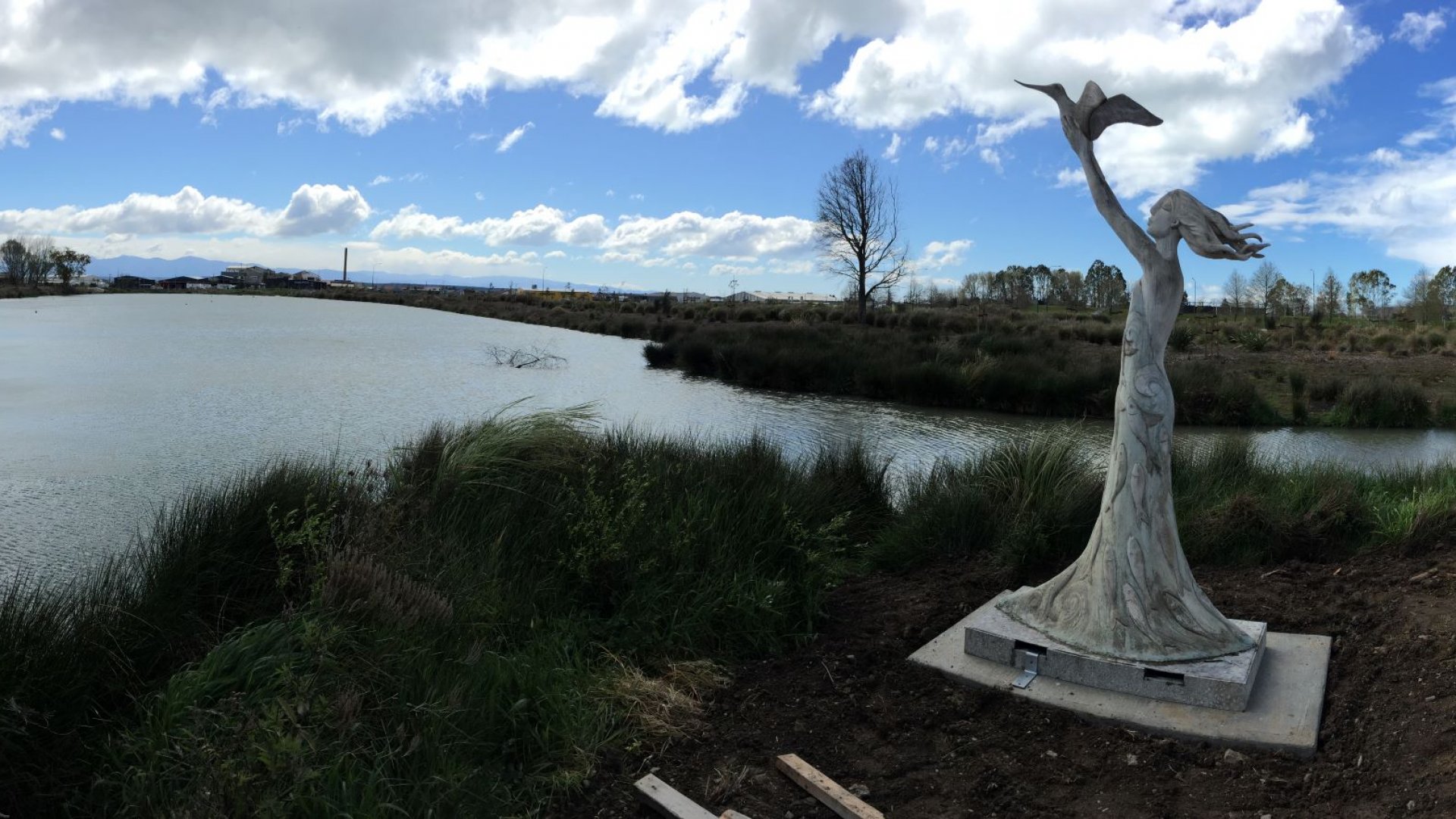 Fiona Sutherland's sculpture "Goddess of Flight" has a new home at Saxton Field.
The sculpture was donated to Nelson City Council when the Nelson Airport was redeveloped. 
The new location was recommended by Council's Art Selection Panel and following conversations with Iwi. Saxton Field was site of Nelson's first airport, initiated by the Aero Club in 1932, so it is a suitable fit for the artwork. 
The design as a whole is a celebration of visitors flying in and out of Nelson. 
The sculpture depicts a girl standing on boulders representing the Boulder Bank, the fish on her skirt give recognition to the role of the fishing industry in Nelson. 
The skirt is also representative of a piece of Wearable Art which was founded in Nelson and still has its home in the city with the WOW museum.

The fish on the bottom of the skirt morph into flying fish towards the top and rise to a godwit which the goddess is releasing to the North – symbolic of the migrating Godwits which make an annual pilgrimage to Nelson from Alaska and then return.

Take a stroll around Saxton Field and enjoy the Goddess of Flight in its new location alongside the pedestrian bridge at the top of Saxton Creek pond, between Daelyn Drive and Saxton Oval.