Harbourmaster's Challenge returns on Sunday 30 September
25/09/2018 4:15am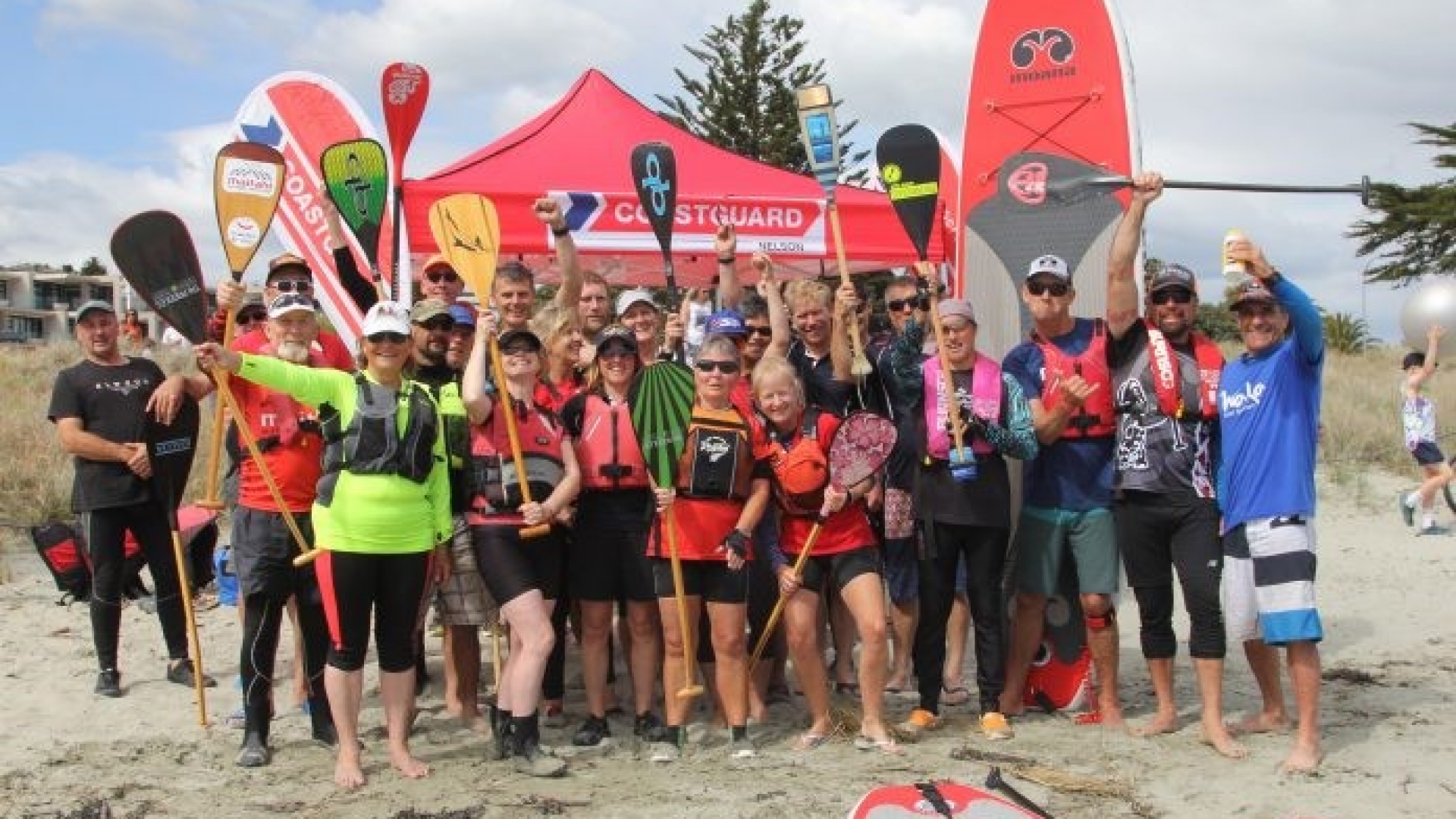 It's Harbourmaster's Challenge day on Sunday 30 September, so head down to Tahunanui Beach at 9am to 1pm to take part in a series of fun water-based activities.
This is your chance to have a go at Waka Ama paddling, Rowing, Stand Up Paddleboarding, adaptive Stand Up Paddleboarding and Sea Kayaking in a fun, safe environment.

It is also a golden opportunity to meet various club members, find out how they operate, participate in individual races, a fun relay and win awesome prizes – there will be a sausage sizzle, fun, coffee so get down there and join in!
Sport Tasman have joined forces with Port Nelson and Nelson City Council to steer this year's Harbour Master Challenge.
A key driver on Sunday will be the promotion of water safety in the lead-up to summer, with participants urged and educated on how to be safe on the water, to be seen, to choose a personal flotation device appropriate for the activity and to carry waterproof communication. 
A surf life-saving demonstration will be held and Nelson and Tasman District Harbourmasters, Coast Guard and Surf Life Saving club staff and vessels will attend the event. 
And if you are interested in water sports over the coming months, here's a round-up of local community groups who can help you get out on the water:

Coastguard Nelson
The primary provider of marine search and rescue services, with professional well-trained volunteers on call, ready to respond to any situation of distress on the water in the wider Tasman Bay area. We train on Tuesday evenings and Saturday mornings, and welcome new volunteers.
Contact: 03 548 8300, or enquiries@coastguardnelson.co.nz

Nelson Surf Life Saving Club
Surf Life Saving offers the opportunity to take part in Surf Sport events, gain awards and training, all while increasing your confidence in and around the water. 
Contact: nelsonslsc.org.nz

Maitahi Outrigger Canoe Club
The Maitahi Outrigger Canoe Club aims to promote waka ama (outrigger canoeing) as a recreational, social and cultural activity, and competitive team sport. We offer a couple of 'getting started' paddles for a koha of $5.
Contact: maitahi-outrigging.org.nz

Nelson Canoe Club
Nelson Canoe Club is involved in a range of kayaking disciplines – sea, white water and canoe polo. We offer training, events and trips throughout the year.
Contact: nelsonkayakers.co.nz

Nelson SUP Club
The Nelson SUP Club is a family friendly club, established in 2014 by a group of SUP enthusiasts. Events and training sessions are run throughout the calendar year, this is a great club to join to experience Stand Up Paddleboarding in a safe and fun environment. 
Contact: Facebook or contact nelsonsupclub@gmail.com


Nelson Rowing Club 
Golden Edge - Nelson Rowing Club (NRC) is proud to be celebrating its 142nd year.  Members of the Nelson Rowing Club continue to represent New Zealand with pride and include Halberg Supreme Award winners, World Champions and Olympians. New rowers welcome. 
Contact:www.nelsonrowing.co.nz


TS Talisman
TS Talisman is the Nelson branch of the Navy Cadets, their mission is to encourage and inspire youth in their discovery of who they are, what they are capable of, and how to work with others.
Contact: www.tstalisman.com
Iron Duke Sea Scout Group
Sea Scouts use the sea and boats to train children and young people to work in teams and gain leadership skills.
Contact: groupleaderidss@gmail.com


Nelson Yacht Club Inc.
A family-friendly sailing club focused on providing watersports opportunities for people in the Nelson region including kids and adults of all abilities.
Contact: nelsonyachtclub.org.nz

Port Nelson Summer Sea Swim Series
The 2018-2019 season starts November 8, 2018. The sea swims have been held in Nelson, New Zealand over the summer on Thursday nights for the last 31 years.
Contact: nelsonseaswims.co.nz