Have pet, will travel: trial allowing pets on the Nbus begins
15/11/2021 12:27pm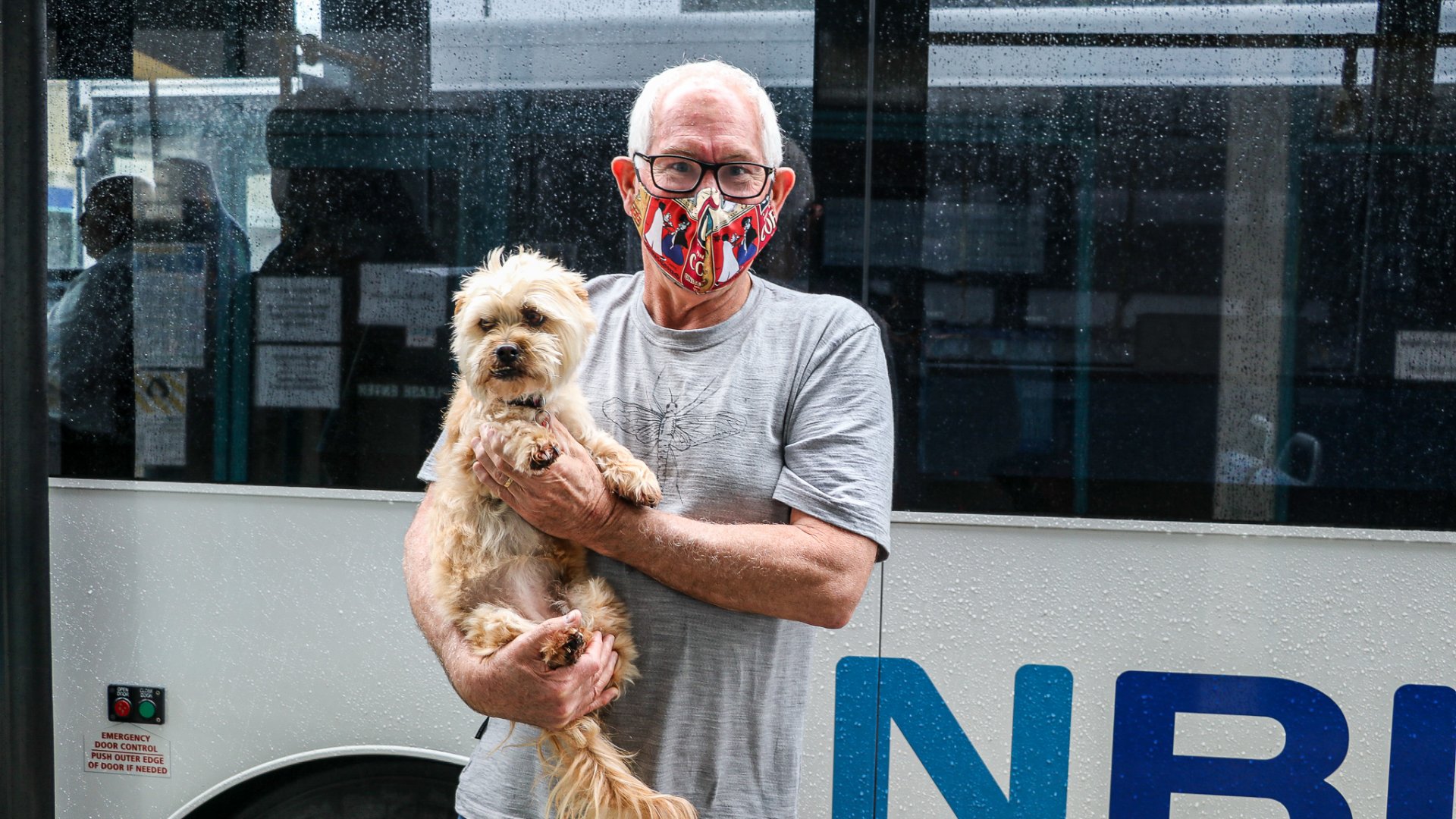 ​Starting on 1 December, Nbus passengers will be able to ride with small domestic pets in appropriate animal containers during off-peak times.
The decision was made at a Regional Transport Committee meeting on 28 September in response to feedback on the recent draft Regional Public Transport Plan and requests from the community received over the years.
Regional Transport Chair Brian McGurk said the trial is just another piece of the puzzle to make public transport a more attractive and convenient option for people.
"If we want to encourage a modal shift in Nelson, we need to address the barriers that might discourage someone from riding the bus, carpooling, or cycling.
"This trial will allow people who do not have or need a car to take their small pet to the vet for a check-up, or simply enjoy the companionship their pet provides in new parts of town – at Tāhunanui Back Beach for a swim or a walk together along one of our many trails.
"And hopefully, with this fantastic initiative, more people will opt for the ease and convenience of the bus rather than a car."
Until this decision, Nelson Tasman was like many public transport authorities around the country which only allowed disability assist dogs on buses.
This trend is now changing, with many councils considering relaxing pet travel bans. 
Auckland Transport allows pets in suitable carriers to ride the train, and Greater Wellington Regional Council (GW), Hawkes Bay, Dunedin and Queenstown allow for pets to be carried on buses in approved carriers.
Nelson's trial will follow the model established by GW.
The trial will begin on 1 December and run for approximately 12 months. 
The proposed conditions of the trial are:
• Domestic pets are allowed to travel on Nbus vehicles as long as they are enclosed in a suitable pet carrier. The pet carrier must be stored securely in the available space for luggage or on the passenger's lap.
• Passengers travelling with domestic pets are responsible for their and other passengers' safety. Pets must be kept under control while on Nelson City Council or Nbus operator premises, and when getting on or off or travelling on
Nbus vehicles.
• A person may be refused entry to board a vehicle or asked to leave the vehicle with their domestic pet if the vehicle is crowded; or, if in staff's opinion, the animal is causing or likely to cause a safety risk or nuisance to other customers.
• Passengers travelling with domestic pets must travel during off-peak periods only.
• No additional fare for pets will be charged.