It's ramping up for skaters at Tahunanui
01/07/2019 8:40am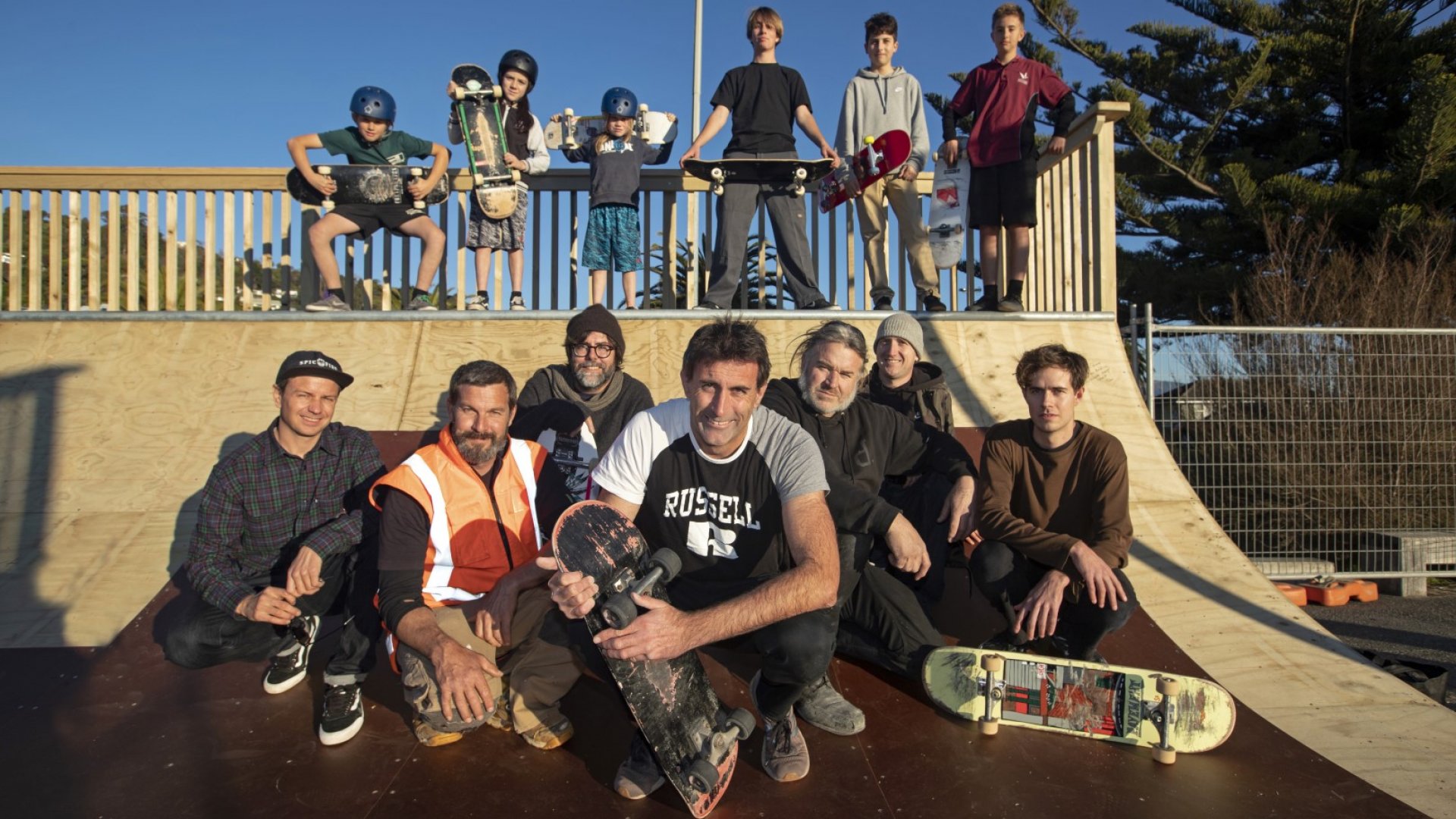 Nelson City Council has built a brand new skate ramp at the Tahunanui Reserve, just by the basketball area at the Youth Park.
Council staff have worked in partnership with an enthusiastic team of skaters, who have volunteered to be involved in the design process.  Representatives from their group, Skate Nelson Bays, approached Council with the idea of creating a new skate ramp. Tahunanui was agreed as the venue and the member of the group have been involved in every aspect, including design and construction.  The result promises to be a massive hit with Nelson's passionate skate community. 
Chair of the Sport and Recreation Committee, Tim Skinner says "We really appreciate the efforts of the skaters who have volunteered many hours on this project. By working so closely with them, we know we've invested in a facility that really hits the mark for skaters. It's another great addition to all the activities already on offer at Tahunanui." 
It's a pretty special ramp as it's a move away from the usual concrete skate structures to a timber construction with a composite deck that is specially designed for skating. 
An old skate ramp was removed in 2010 due to the high maintenance costs of repairing splintered plywood.
New technology in skate ramp construction means we can now get the traditional feeling of a wooden skate ramp without the splintering. The surface material is made from a paper-composite material which doesn't splinter. 
Benefits of this product include:
Naturally smooth and fast for less ramp rash and more speed
Incredibly durable even for outdoor use
Maintains a safe temperature, even in the blazing sun
Fire-resistant and easy to clean, even from stubborn graffiti, pad scuffs and wax
Environmentally friendly and sustainable