July events at Nelson Public Libraries
28/06/2018 11:28am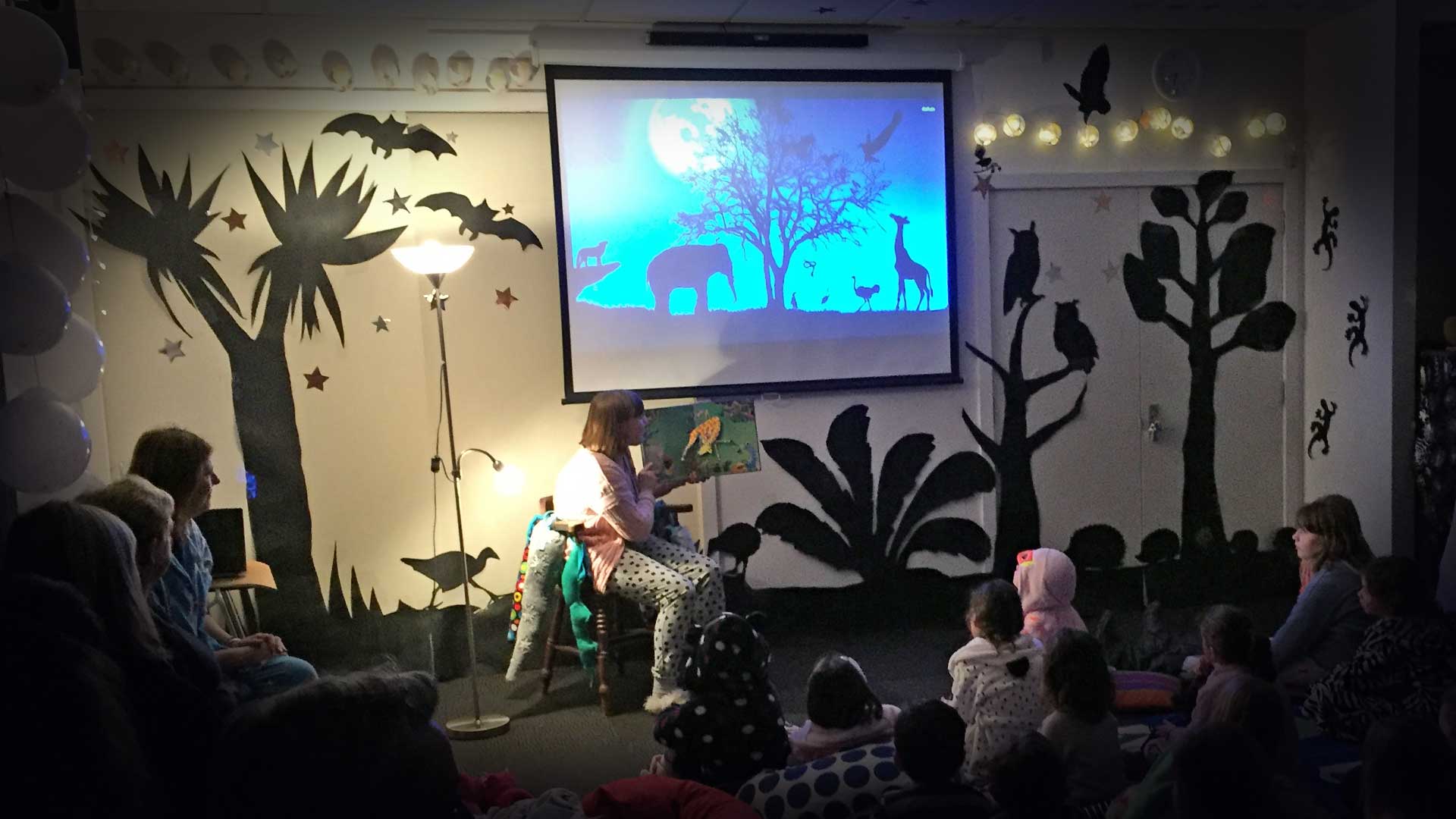 July is going to be a busy month at your local libraries!
Nightlights!
Our highly-anticipated annual Starlight Stories event is almost here. This year we are excited to be offering four evenings of night-time fun for children across our three branches. Put on your snuggly pyjamas, bring a torch and head to the library in the dark to meet our night-time creatures, arctic animals, monsters and friends from a galaxy far away.
Stoke Library
Nightingale Library Memorial
Elma Turner Library
Wednesday 11 July at 6pm
Monday 16 July at 6pm
Tuesday 17 July at 6pm
Wednesday 18 July at 6pm
School Holiday Programme
Nelson Public Libraries is partnering with Founders Heritage Park and the Nelson Provincial Museum to bring you a packed school holiday programme of evening activities. Don't stay tucked up inside – come and visit your favourite Nelson attraction after lights-out.
Park After Dark at Founders Heritage Park
Friday 13 July. A session at 6pm and 7pm.
Night at the Museum at Nelson Provincial Museum
Thursday 19 July. Sessions at 5.00pm, 6.00pm, and 7.00pm. All sessions are now fully booked.
Alongside this, there will be a game of Family Feud running at the Elma Turner Library on Tuesday 10 July and Thursday 12 July at 6pm. Bring the family along and compete for glory.
Other school holiday activities include Saturday Stories at 11am. Saturday Stories runs every Saturday through to the end of August and includes stories and a craft.
Young adults can take part in our escape room on Wednesday 18 July at 3.30pm.
Bookings are required for all school holiday activities. Families are welcome to attend more than one Starlight Stories evening. Book at any of our branches or by phoning 03 546 0414 or emailing library@ncc.govt.nz (bookings for non-library events are to be made directly to Founders Heritage Park or Nelson Provincial Museum).
Ian Austin – Author Talk
We are delighted to host a talk by ex-cop turned crime writer Ian Austin. Ian will be talking about his Dan Calder trilogy at the Elma Turner Library on Sunday 8 July at 2pm.
The Agency, published in 2016, was the extremely popular first in the series – dealing with depression, marathon running and serial killers. That was followed by The Second Grave, which was released in May this year, where Dan has made a home in New Zealand and is feeling a bit more optimistic – but things don't stay that calm and comfortable for long, and Dan heads back to the UK to sort out an "ungodly mess where almost unbelievably the Police now seem to be the enemy".
There have been rave reviews for this second book, and we can take heart that the third in the trilogy Frozen Summer, is in the pipeline.
Come along and hear Ian talk about his fabulous books. Page & Blackmore will be there with copies of Ian's books for purchase and signing. Free entry.
Find out more at nelsonpubliclibraries.co.nz