Looking after this Land – True Grit
05/11/2019 9:36am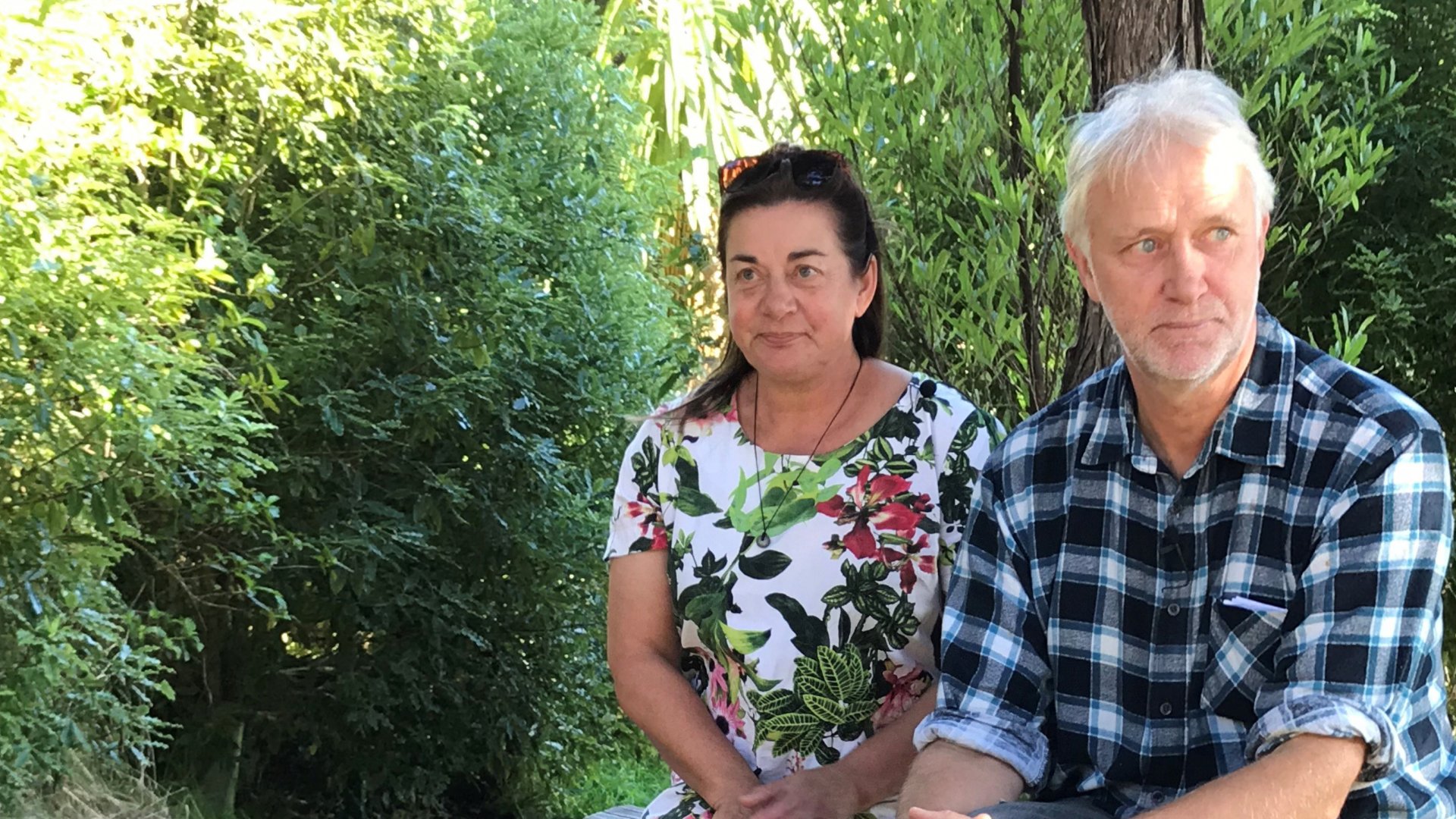 Edith Mertens and Rudy Zondag's 12 years as the owners of a steep, slip-prone hillside above Todds Valley have seen their land transformed from impenetrable shrubland riddled with gorse, old man's beard, blackberry and banana passionfruit to a recovering native forest.
You can see Edith and Rudy's full story in the second episode of our Looking After This Land video series
The 4ha block is showing great promise with kanuka, titoki, kahikatea, pittosporum, ake ake, kowhai, beech, rimu, five finger, lancewood and cabbage trees all doing well.

Edith and Rudy moved permanently to the block seven years ago. Its purchase was a compromise – Rudy wanted clear unpolluted skies for his astronomy interests, Edith wanted to stay near town.
"This is only 10km out of town but the skies are dark so it's a perfect spot," says Edith.

There were no fences or tracks, which Rudy says were first on the list.  "You need access to all corners of the property, and you need fences to keep the nasties out." Wild goats, pigs, and possums all needed to be fenced out or dealt with to protect the valuable new plantings.

The soil conditions vary across the property, from good deep soils to shallow and rocky, and from dry to wet areas where streams run across the land and slips can tear away a year's work in a moment.

Planting the right tree for the right site is important here. Trees planted in the damp areas around streams thrived until the drought of 2019 – when they died because their roots were too shallow to withstand extended dry weather. "Those established in drier areas did OK as they had deeper root structures and were still able to get enough water."

Rudy and Edith found it hard to get the weeds under control and it is still ongoing job. "Looking after your plants is a five year battle – don't plant too many at once because you have to look after them!" Rudy uses spray in the first couple of years as it gives him more time to get around the property, but once trees reach the 5-year stage they are able to make it with regular mowing to keep the big weeds under control. "When you get to a certain stage it gets easier, they can look after themselves but until then you have to nurse them along."

"In the first years, we'd plant about a thousand native plants every year and lose 30% of them in the first two years. I went berserk planting at first and then they all disappeared under the weeds. If you can't water or keep the weeds off them you might lose them; a dry summer will teach you what you can and can't grow."

Council's environmental advisory service was a great help in selecting trees, planning ahead, and learning how to deal with invasive pest weeds. "It was good to get advice. They said get the fences up first, told us how to control the weeds, and helped us get on top of things."

The couple found great inspiration from neighbours, friends and other lifestylers, and through joining the Tree Crops Association.  Some years ago they planted an orchard which is now producing fruit and is also home to beehives which produces honey for the table and to give away or barter for other produce.

Because the orchard was on steep land, they had to plan carefully, including an irrigation system. They have a grey water system that is gravity fed from the house, going through a septic tank and evaporative reed bed system to a dosing tank from where the water is used for irrigation via drip lines on the orchard terraces. Now there are over 100 nut-and fruit trees with more added every year.

Erosion is an ongoing issue – dry periods followed by heavy rain are hard on this steep rocky landscape. The established plantings are doing good work in stabilising the land but slips still happen and can be very destructive.
Rudy and Edith's vision – of a forest restored with totara, titoki, beech and kahikatea gracing the skyline, is still a way off – 200 years Rudy thinks – but they have started the journey. And while they have had help, advice and support along the way from fellow tree-planters, bush-bashers, Council and nurserymen, they have done the hard yards themselves and shown what is possible with enthusiasm, energy and a fair amount of grit.