Managing myrtle rust on your property
02/10/2018 9:44am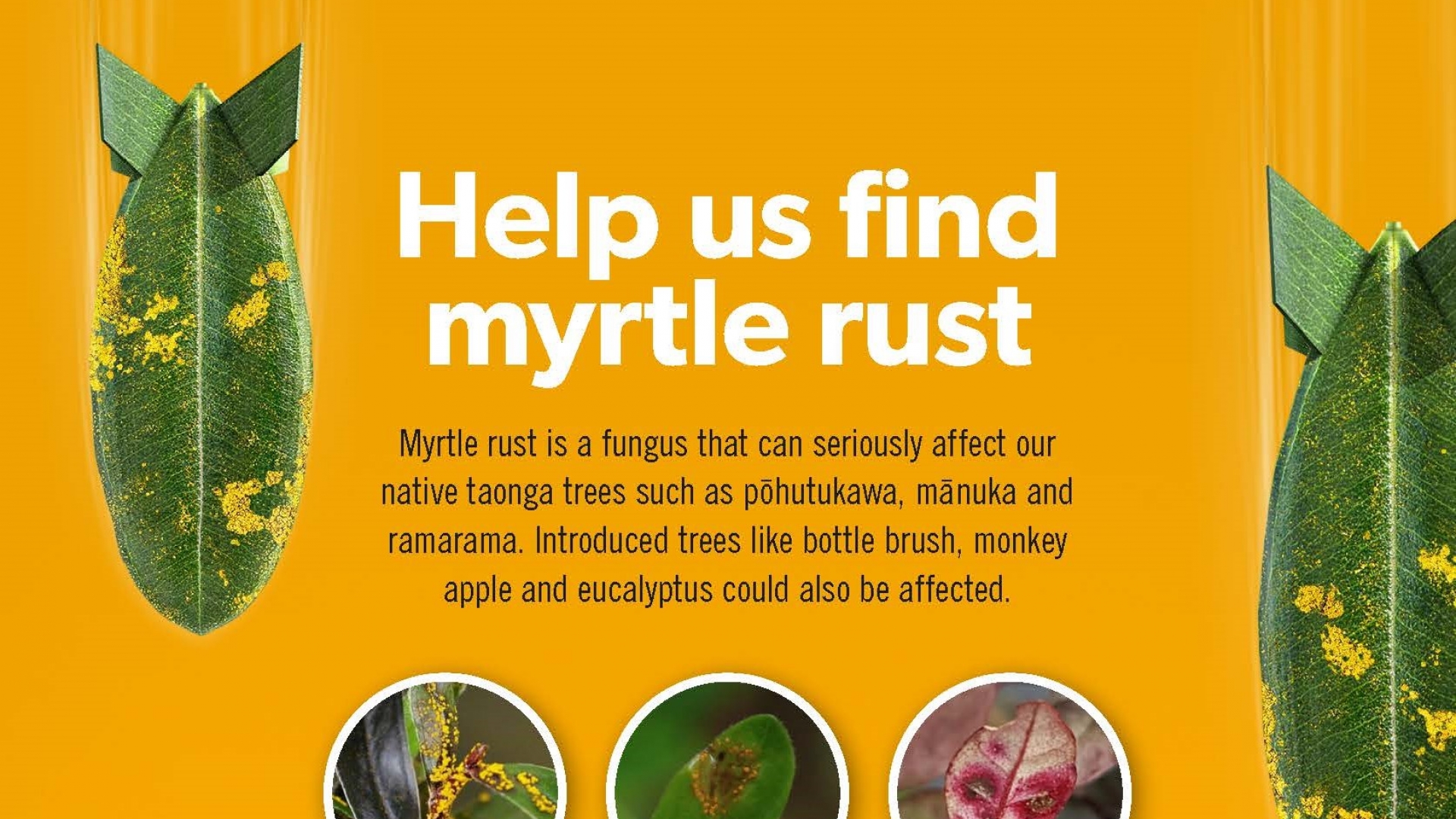 Myrtle Rust has been found in Nelson.
If you own or manage land with plants that are infected with myrtle rust, you can either:
care for the plants and monitor the impact of the disease
remove or prune the infected plants and securely dispose of the waste
If you're transporting, and disposing of, infected plant material, you must comply with the general permission conditions issued by the Ministry for Primary Industries (MPI).
If you choose to remove or prune infected plants, you may require specialist equipment and technical skills. We recommend you consider hiring an arborist or contractor to remove infected plants on your property, especially if you have large trees. Myrtle Rust infected plant material must go in the general waste chute at the Transfer Station, not the green waste chute. There's a guide to identifying myrtle rust on your property here.
A step-by-step guide is also available to help you. For more information on managing myrtle rust on your property go to Biosecurity New Zealand's myrtle rust webpage.