Nelson welcomes Miyazu Sister City student delegation
17/08/2018 2:16am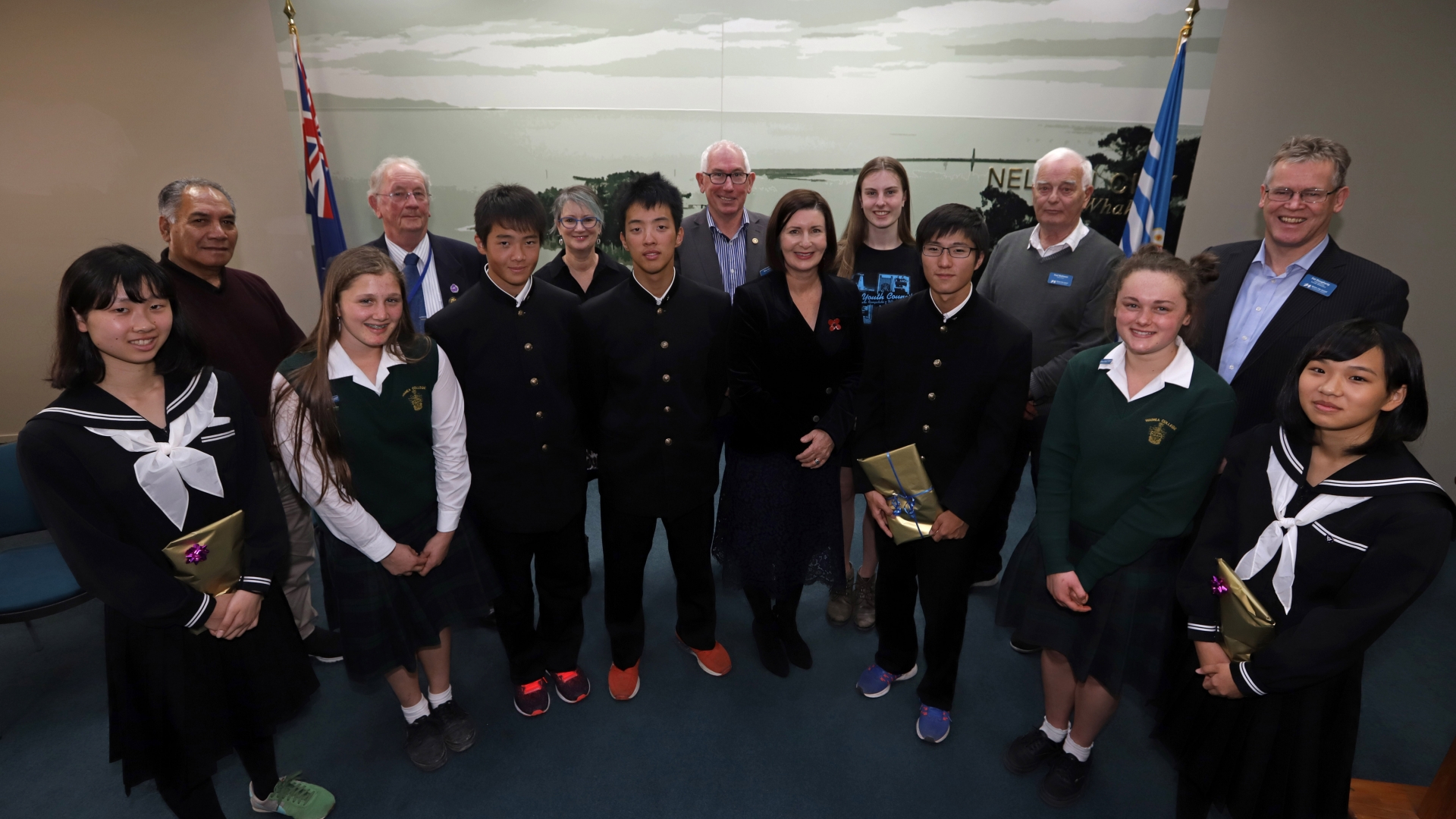 Mayor Rachel Reese, along with Councillors Paul Matheson, Ian Barker, Brian McGurk and Gaile Noonan welcomed a student delegation from our sister city Miyazu recently.
The Chair and members of the Nelson-Miyazu Sister City Association, the Sister Cities Coordinating Group, the Nelson Japanese Society, Councillors and Youth Councillors also attended this special event.
Miyazu is our oldest Sister City, it was established in 1976 and there have been many reciprocal visits.
Recently, Miyazu experienced severe flooding, and our thoughts are with the people of Miyazu as they recover from this natural disaster.