Nelsonians abuzz for the All Blacks
18/10/2022 12:04pm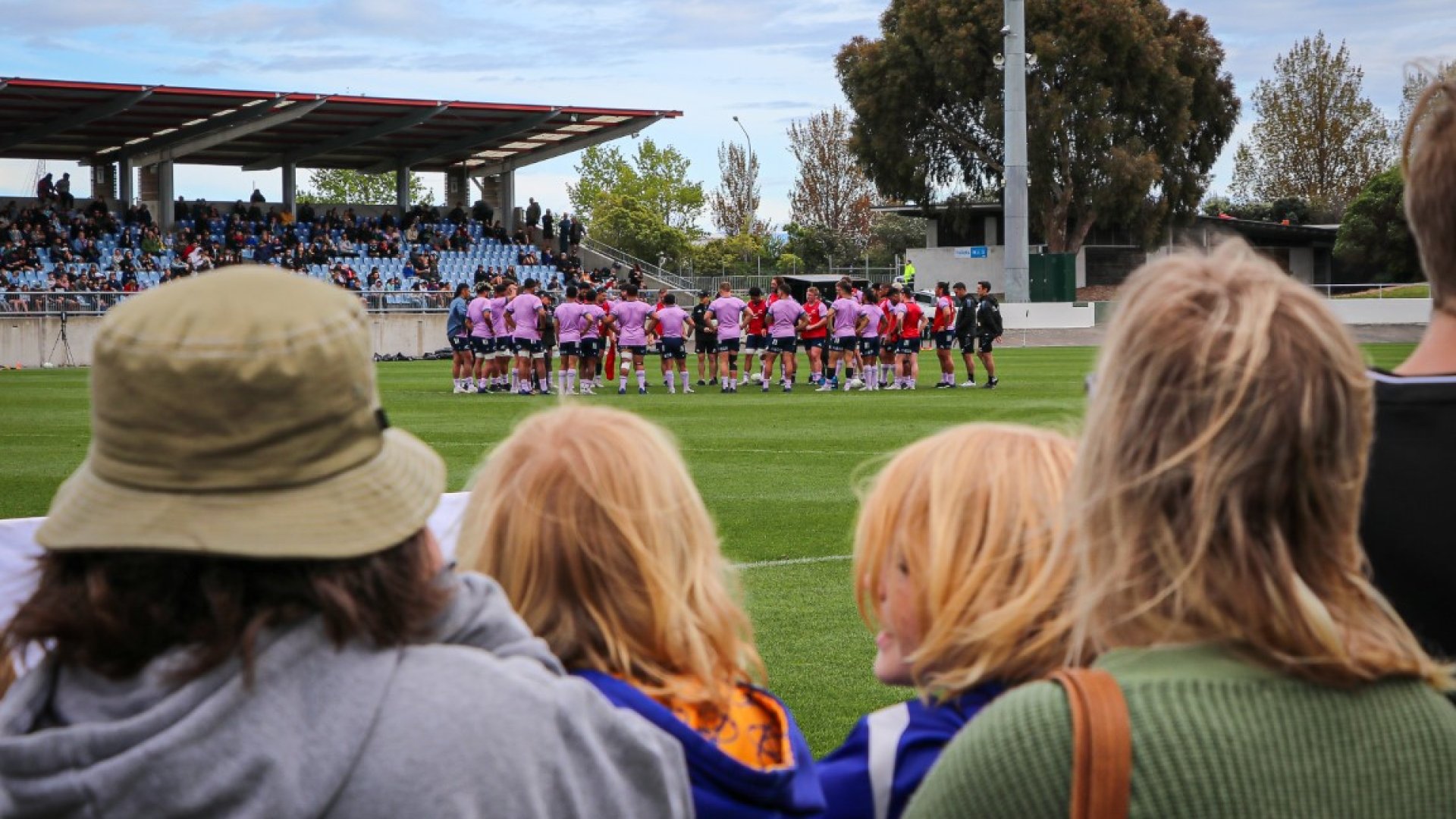 Nelson was humming with excitement last week as the All Blacks came to town to support our community following the August weather events. Their three-day training camp was part of their end-of-year tour and was a welcome boost to the region after a difficult winter.
Thursday morning's open training session was a real hit, with around 3,000 people turning up to check out the action during the last week of the school holidays.
Nelson Mayor-Elect Nick Smith caught up with All Blacks coach Ian Foster at the training to thank the team for visiting the region and acknowledge their support of the Mayoral Relief Fund. 
During their visit, the team spent some time visiting affected areas of Nelson and showed their support of Nelson and its recovery efforts on their social media channels. Watch the video. 
On the official Facebook page of the All Blacks, it said, "The All Blacks have been inspired by the resilience of those affected by the devastating floods in August and how the Nelson/Tasman communities pulled together." 
In his talk with Mayor-Elect Nick, Coach Ian Foster said it was humbling for the team to visit our Nelson community and reminds them of who it is they play for 
A huge thank you to the All Blacks for taking the time to show their support for our region and for helping raise awareness of our ongoing recovery efforts. 
If you've been affected by floods or slips or suffered financial loss due to the August weather event, please consider applying for the Mayoral Relief Fund.

Please go to Shape Nelson for more information.