Nelsonians get behind Plastic Free July
07/08/2020 3:59am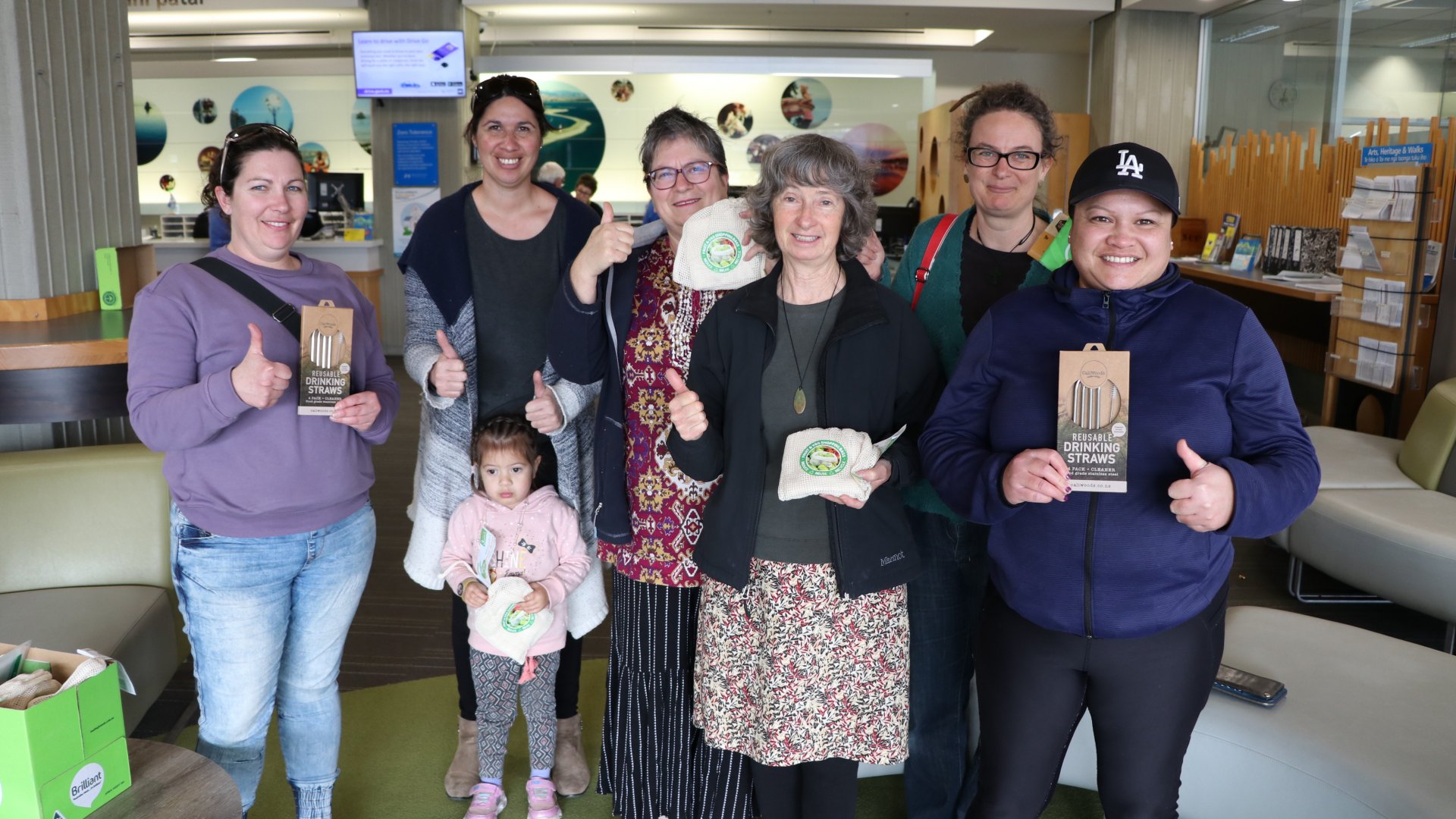 Alice Evatt made deodorant for the first time, for Plastic Free July, she was one of the winners in Nelson City Council's Facebook competition.
Previously, like many people, she had bought roll-on deodorants which weren't recyclable when empty, so she decided to make her own as part of the Plastic Free July campaign.
"I committed to buying a long-life refillable stick deodorant container so I could make my own deodorant and refill the container, hopefully re-using it for many years," she said.

"I have a few good recipes from friends to experiment with."

Alice was one of our winners in the Nelson City Council's Plastic Free July Facebook competition aimed to encourage people to use less plastic.

Council received a great response to its Plastic Free July social media competition on Facebook with 22 winners, sharing some excellent ways of reducing plastic as part of the worldwide campaign.

Prizes included reusable items like produce bags, bees wax food wrap, stainless steel strawers and food storage packs.  

Nelson residents shared a range of things they were giving up for the month including:  
Felicity Connell - "I'm using toothpaste tablets so I don't have to send toothpaste tubes to landfill."
Kylie Tytsma - "We use reusable containers instead of cling wrap for sandwiches."
Isla Laing - "I've stopped buying bin liners and am trying to get used to making liners out of newspaper."
Ethel Murdoch - "I use biodegradable bags in my bin as I don't have enough newspaper."
Jeana Packer - "Bees wax food wrap for sandwiches and wraps instead of cling wrap."
Cj Maddock - "Cloth nappies instead of disposable ones. So easy to use and much cuter and better for the environment."
Rachel Woodyear-Smith - "I'm going to purchase steel clothes pegs to replace my plastic ones and I also use Pic's Peanut Butter containers for storage instead of purchasing plastic containers."
Plastic Free July 2020 competition winners are Kylie Tytsma, Isla Laing, Ethel Murdoch, Rachael Gray, Rachael Woodyear-Smith, Michele Ambrose, Jeana Packer, Jessica Powers, Paula Jones, CJ Maddock, Abbe West, Suzy Greenwold, Katrina Richards, Sarah Wilson, Alisa Duncan, Vicki Olsen, Nicole Blank, Chanelle DuRand, Angela Cox, Felicity Connell, Cara Rangi, Jan Milburn.