Nelson's Upper Trafalgar Street in the running for the Best Street Award
16/08/2018 3:29am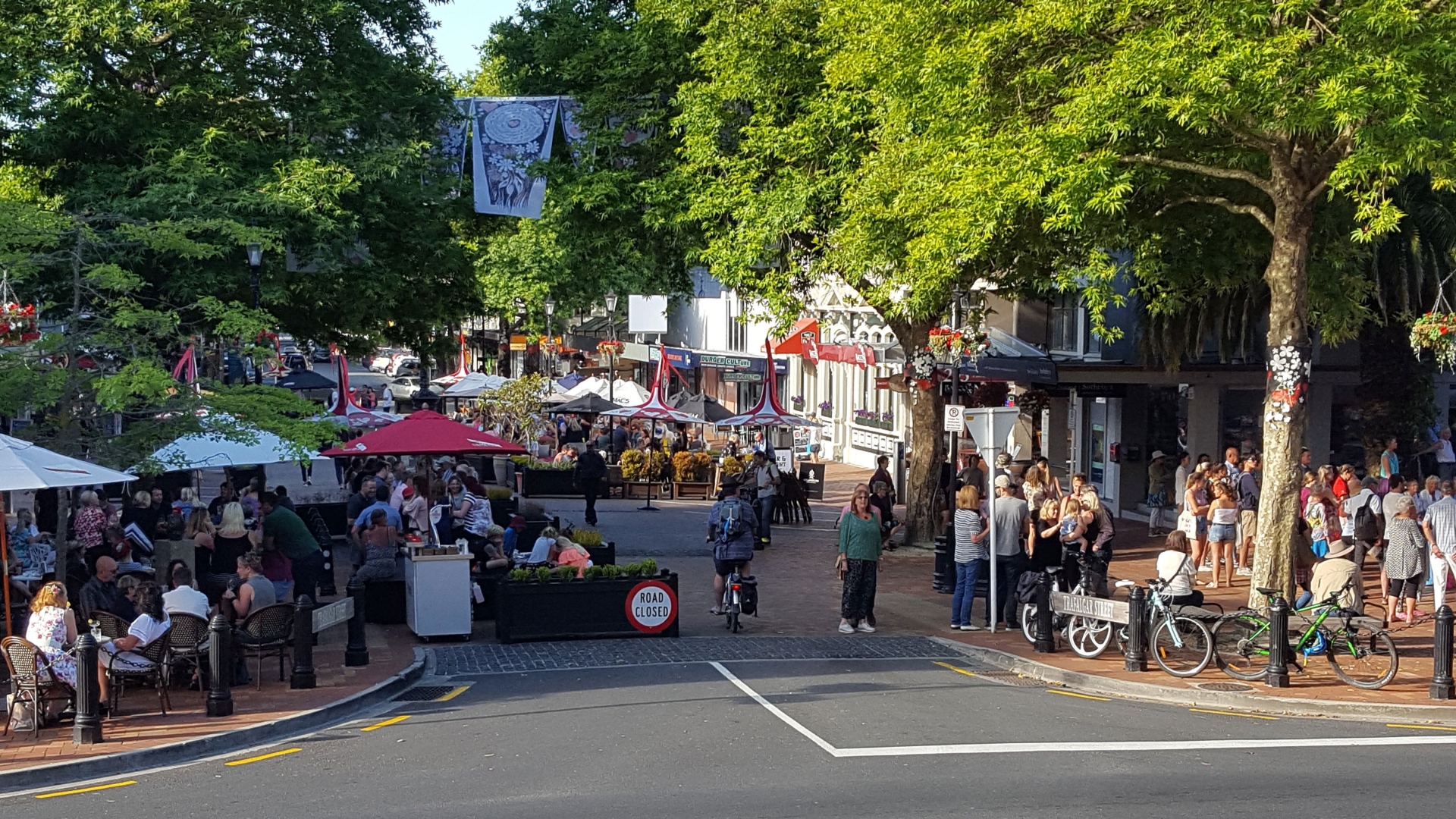 Finalists for the Keep New Zealand Beautiful Awards 2018 have just been released and Nelson City Council is proud to announce that Upper Trafalgar Street 'A street to go to – not through' is a finalist for the Best Street Award!
The Best Street Award, proudly sponsored by Resene, recognises and celebrates a street in New Zealand that clearly stands out for its beauty, cleanliness, plantings and sense of community pride.

Upper Trafalgar Street is part of the main central business district, traditionally a place for shopping and business. From 1 December 2017 to 31 March 2018 it was transformed into a people-place when Council trialled opening this area to foot traffic only over the summer months.
The lines of parked cars were replaced with greenery-filled planter boxes. Restaurants and cafes provided couches, picnic tables and umbrellas so that people could relax. Music from the street piano filled the air and people lingered to enjoy the atmosphere and the beauty of the area.
Due to public popularity the pedestrian zone will be in place again from 8 November 2018 to 30 April 2019.
Mayor Rachel Reese says that Council is delighted to be a finalist.
"Feedback from the public on the pedestrian zone was overwhelmingly positive. Locals and visitors told us that it created a unique and inviting space to socialise, dine and be entertained. It proved to be a great drawcard, bringing residents and visitors alike to the city centre, and provided another opportunity to showcase what our wonderful city has to offer."
The winners will be announced, at the Beautiful Awards Gala Dinner, in Auckland, on Friday 26 October.
Council has identified CBD Development as one of its four priorities in the Long Term Plan 2018-28 and is working on a City Centre Programme Plan for focus areas within the city centre.
Mayor Rachel Reese also noted that our neighbour Tasman District Council has been selected as a finalist for their work on Queen Street.
"The fact that two of the three finalists for Best Street Award are from the Top of the South is a credit to our communities who recognise that streets and the areas surrounding them are important for more than just traffic, and that they are also community spaces where people come together," Mayor Reese says.

About the Beautiful Awards:
The Beautiful Awards celebrate environmental excellence and recognise positive actions taken by communities, businesses, schools, individuals and councils, in local and urban areas to protect and enhance their local environments. This competition is open to all individuals, environmental groups, schools, businesses and councils to enter each year.
The 15 official awards are across five categories: Individuals, Communities, Businesses, Places, Small & Large Towns and Cities.