New Nelson cycling connection officially opened
01/10/2018 8:56am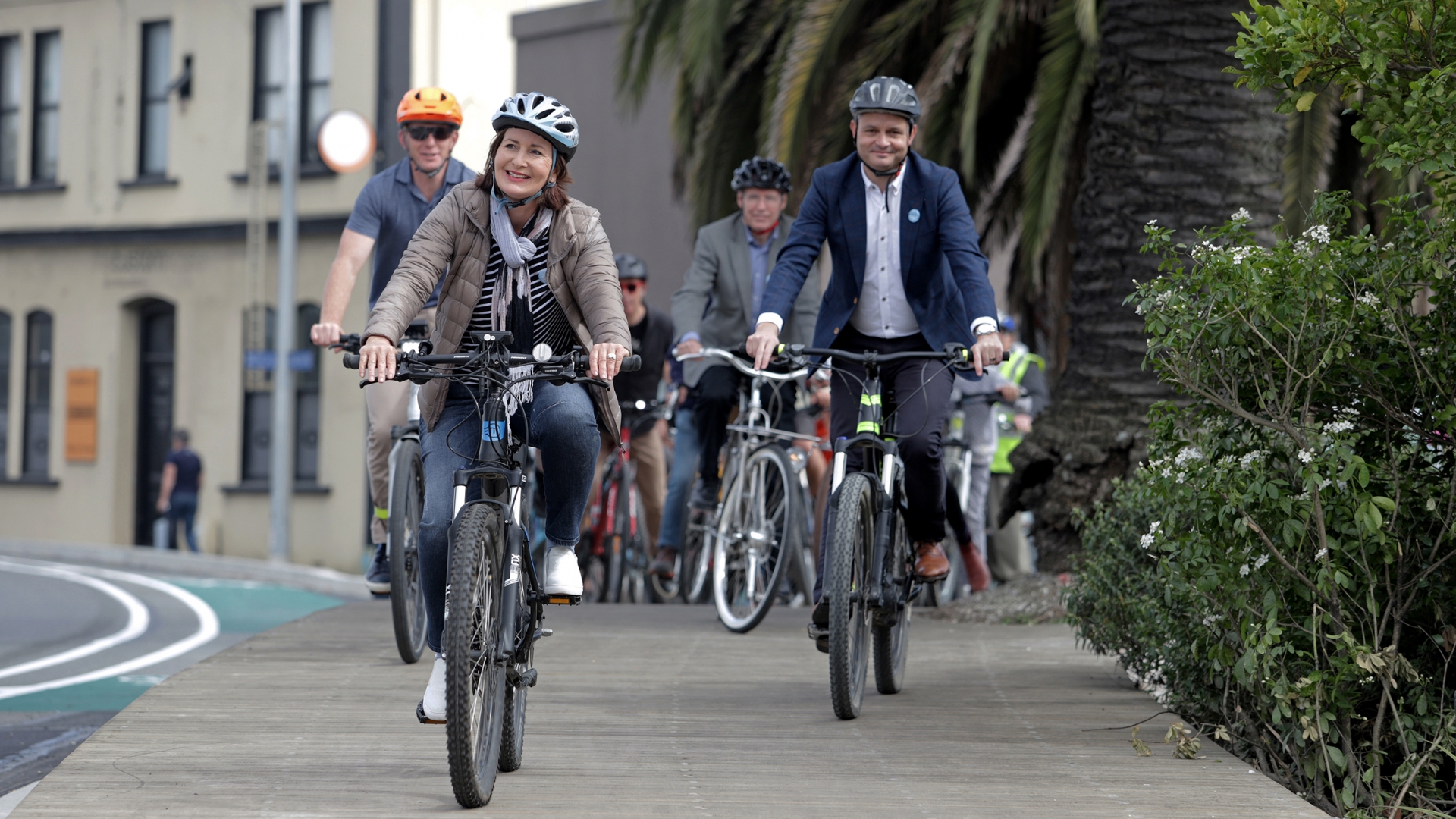 Recently, Acting Associate Transport Minister James Shaw joined with Nelson City Mayor Rachel Reese to cut the ribbon and officially open the Maitai to Rocks Road shared path.
"I'm excited to see this important link in Nelson's cycling network completed. The path provides a safe connection to existing paths for both pedestrians and cyclists - especially for people who aren't confident riding on the road alongside cars," says Acting Associate Minister Shaw. 

The Maitai to Rocks Road shared path is the result of joint collaboration between the Nelson City Council and New Zealand Transport Agency. 
The council investigated, consulted with the community and recommended an option for an improved cycle facility between the Maitai River and Rocks Road. 
A primary aim was to meet the needs of those interested in cycling but concerned about safety. The project was funded by the Urban Cycleways Programme and built by the Transport Agency. 
"It's fantastic to see our vision for the path become reality. I want to thank all those affected during the construction for their cooperation and patience while this important piece of infrastructure was built. I hope everyone takes the opportunity to get on their bike and enjoy it," says Mayor Rachel Reese.