Piwakawaka Track is ready to ride
19/07/2018 10:27am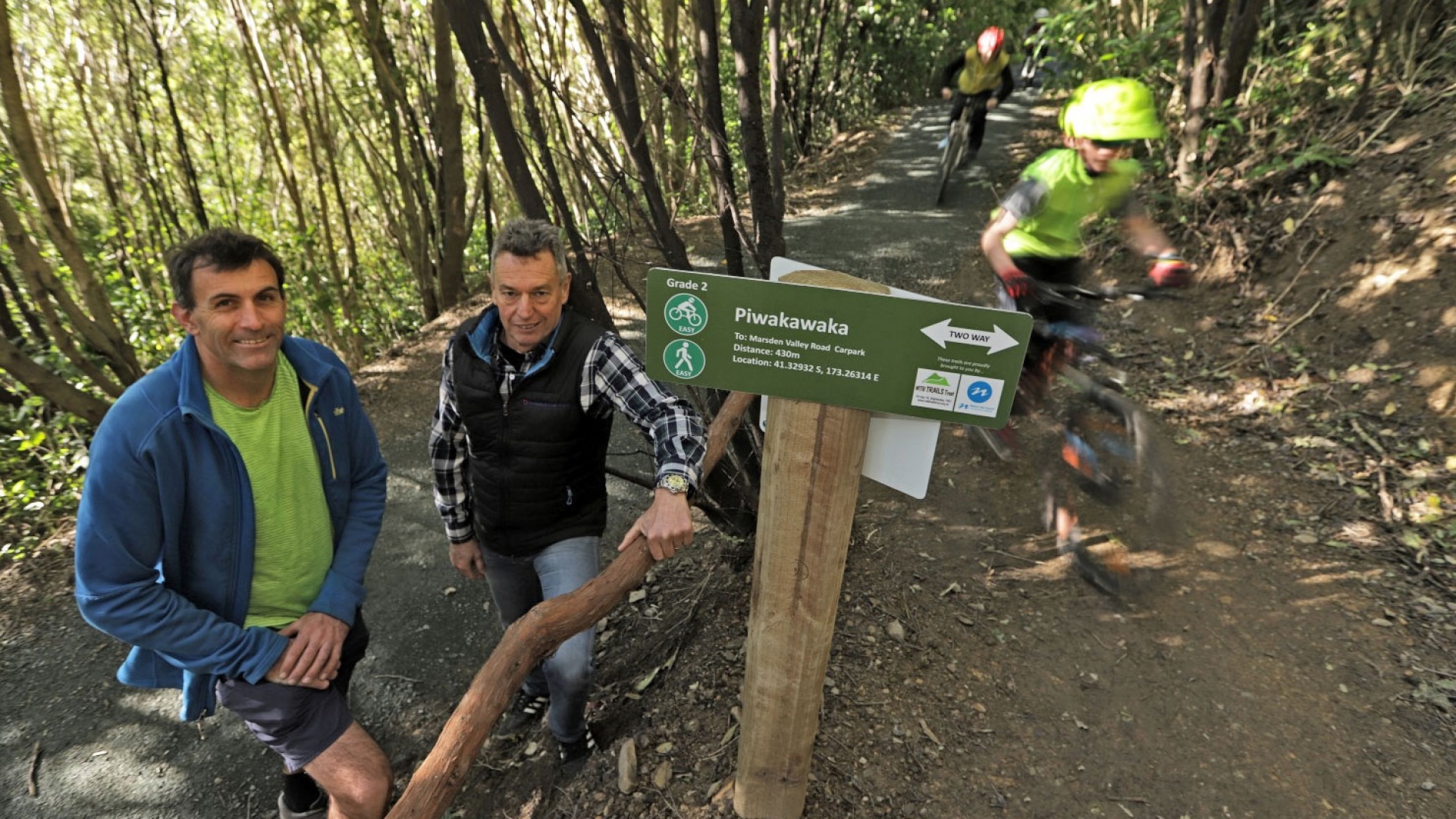 Sport and Recreation Committee Chair Tim Skinner (left) joined with Gary Donaldson, representing Donaldson Civil and the MTB Trails Trust, to explore the recently completed shared use Piwakawaka track in Marsden Valley. Its name is taken from the Māori name for the fantail birds that are common in the area.
The new track is just over 630 metres long, and it is located at the end of Marsden Valley Road and links in with other popular tracks in the area.

Council contracted Donaldson Civil Ltd in partnership with the MTB Trails Trust to build the shared use entry level (Grade 2) track on Council reserve land. The MTB Trails Trust then volunteered to extend the track at their cost onto neighbouring private land with the landowner's agreement.
Sport and Recreation Committee Chair Tim Skinner says "This combined effort has produced a great new section of track that will meet the needs of walkers as well as kids and new mountain bikers needing a safe place to try out the sport and hone their skills. I want to thank all those involved for doing such a great job and I encourage families to go along and make the most of it."
The MTB Trails Trust's Chris Mildon says "The Trust is delighted to have delivered this project with Council and with the support of the private landowner. Making public areas more accessible to a wider range of recreational users with trails like Piwakawaka meshes well with the Trust's vision for the region.
"We also hope that this shared use trail will help bring on the next stages of trail development for the Marsden Reserve, allowing easier access to a beautiful part of Nelson's front country".