Planning underway for 2019 Nelson Arts Festival
29/10/2018 12:45pm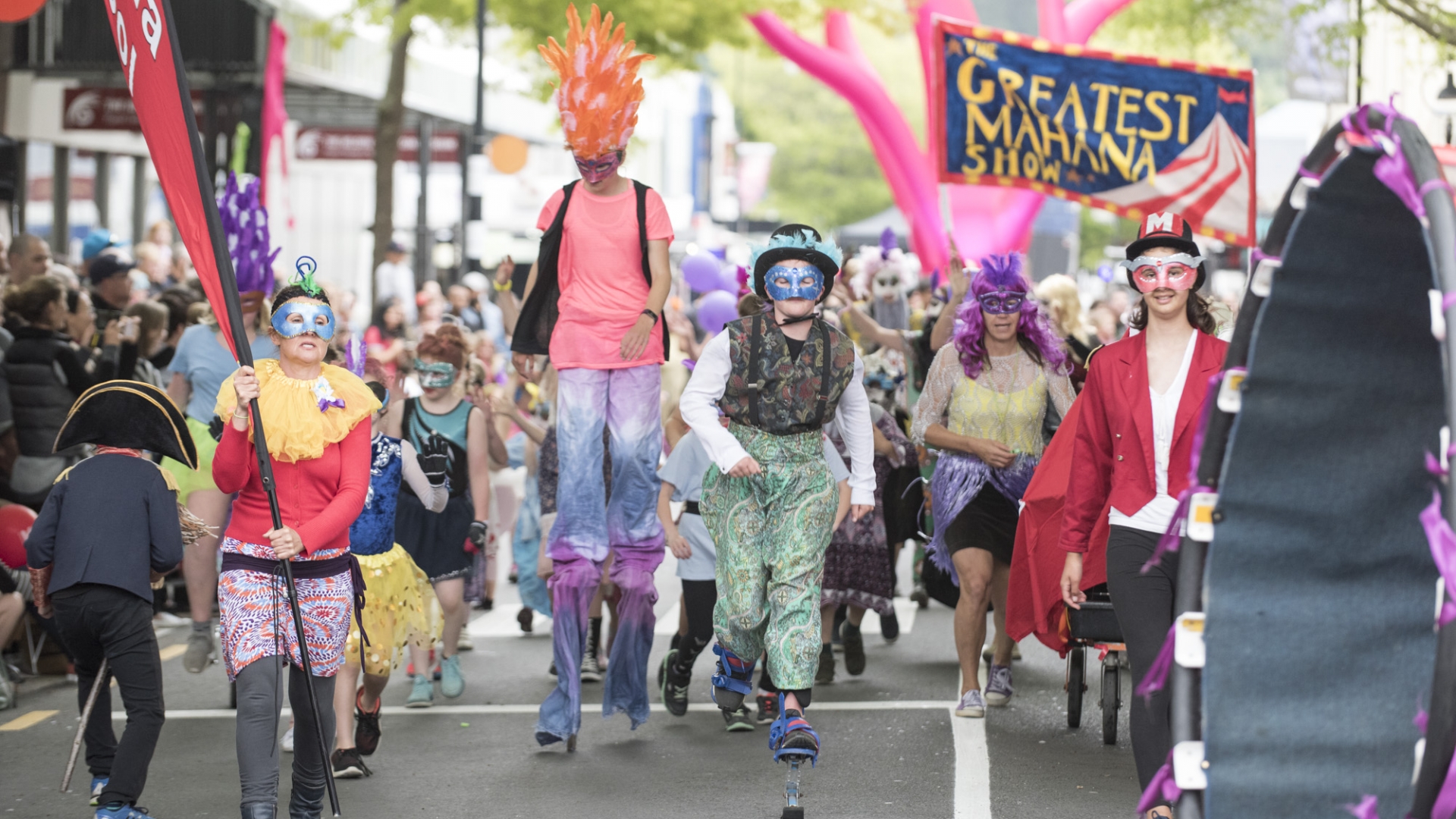 Planning is well underway for the 25th anniversary Nelson Arts Festival in 2019.
Festival Director Charlie Unwin says, "Next year is going to be a great year, and we're looking at ways that we can celebrate our 25th birthday in style!

Most importantly, we will continue to present high-calibre performances, exhibitions and events that will entertain, challenge and astound."
 
"We're committed to ensuring that Nelson Arts Festival remains as our city's favourite annual arts event."
  
Nelson Festivals Trust
The Festival itself is in a period of transition, moving from the auspices of the Nelson City Council, to being managed by a newly formed Nelson Festivals Trust, which will take over operations for the 2019 Festival and beyond. 
Most importantly, the Festival will continue to have the same key role for, and within, the Nelson region and all its many and varied communities.
 
The Chair of the new Trust, Brent Thawley says, "This is an exciting moment for the Festival, with the Trust working closely with Council to ensure that the transition is as smooth and seamless as possible. 
The Board and staff have already begun work to ensure that we understand and preserve all of the great things about the way the Festival currently operates while looking for new opportunities. 
Our aim is to make sure the Festival is well positioned to deliver great arts and cultural experiences into the future and is an event that all of our residents feel proud of and want to be part of. 
Look out for opportunities to have your say in the next few months."
 
Councillor Gaile Noonan, Chair of the Community Services Committee, says that over 24 years, the Festival has written its own story, becoming a focus for Nelson's creative spirit as well as an important economic driver.
 
"We're so proud of Nelson Arts Festival. It's something that helps define Nelson. It's grown into an event that makes a huge contribution, not only to our community vibrancy but to Nelson's economic viability.
 
"People come here for experiences, and this is one experience we deliver every year to an increasingly high standard. We're all looking forward to the next chapter of that story under the Nelson Festivals Trust."
 
Nelson Arts Festival takes pride in the enormous contribution it makes to our city, and is equally proud of the way that it is embraced by the many thousands of people who came along to watch, listen, learn, sing-along, dance, and generally let their lives be enriched by everything an arts festival can offer.